Timber Assembly
Uncover the endearing details of a 1920s cottage renovation with the owners of timber furniture and renovation business, Timber Assembly.
We're in a town called Montmorency, which is about 20 kilometres out from the Melbourne CBD. The house was built in originally 1926 — we bought it in 2017.
It was just a small two-bedroom, one-bathroom, and as our family grew, we needed to create more space. Being that it was a 100-year-old kind of weatherboard cottage, we wanted to inject a bit of light and freshness.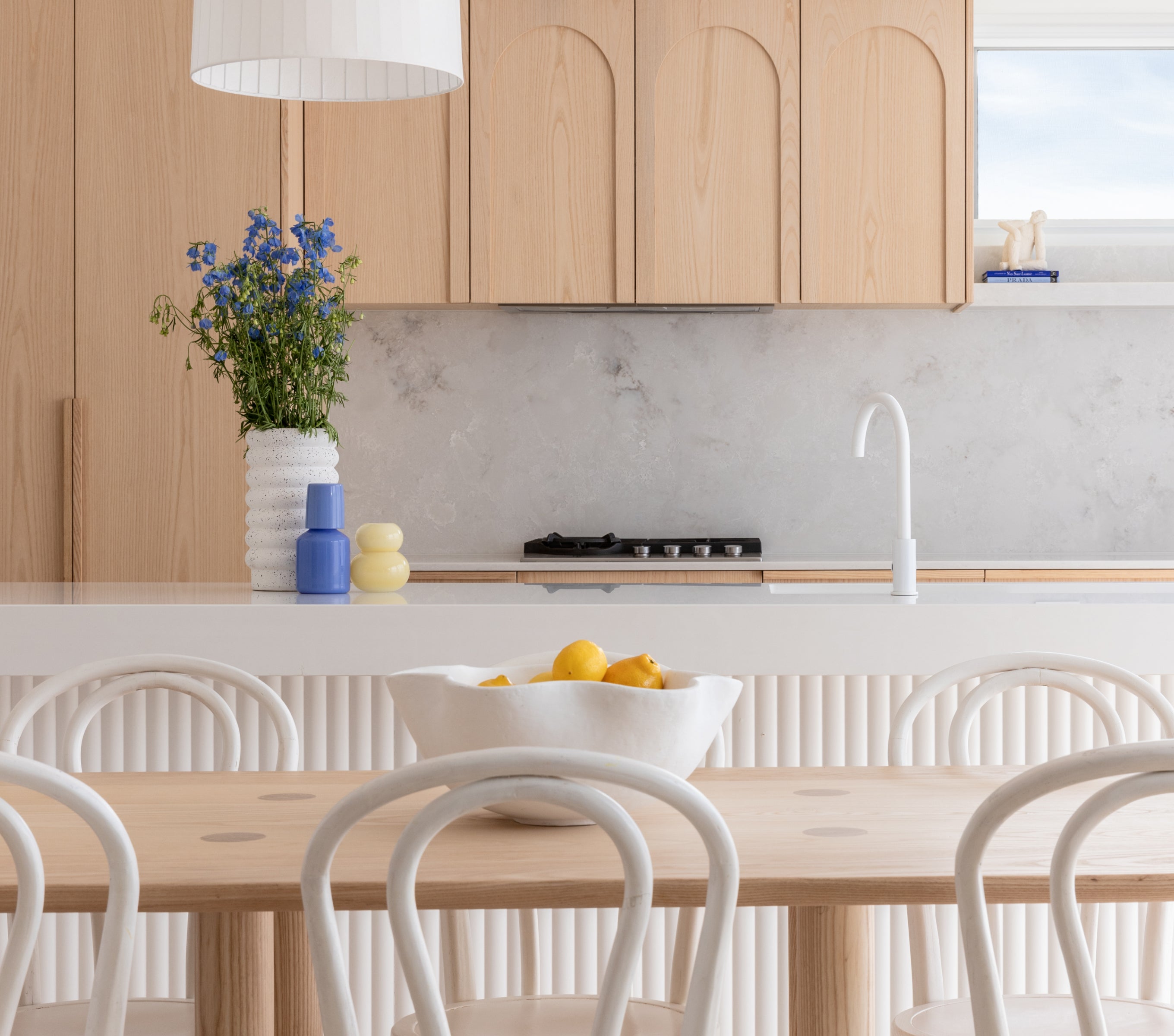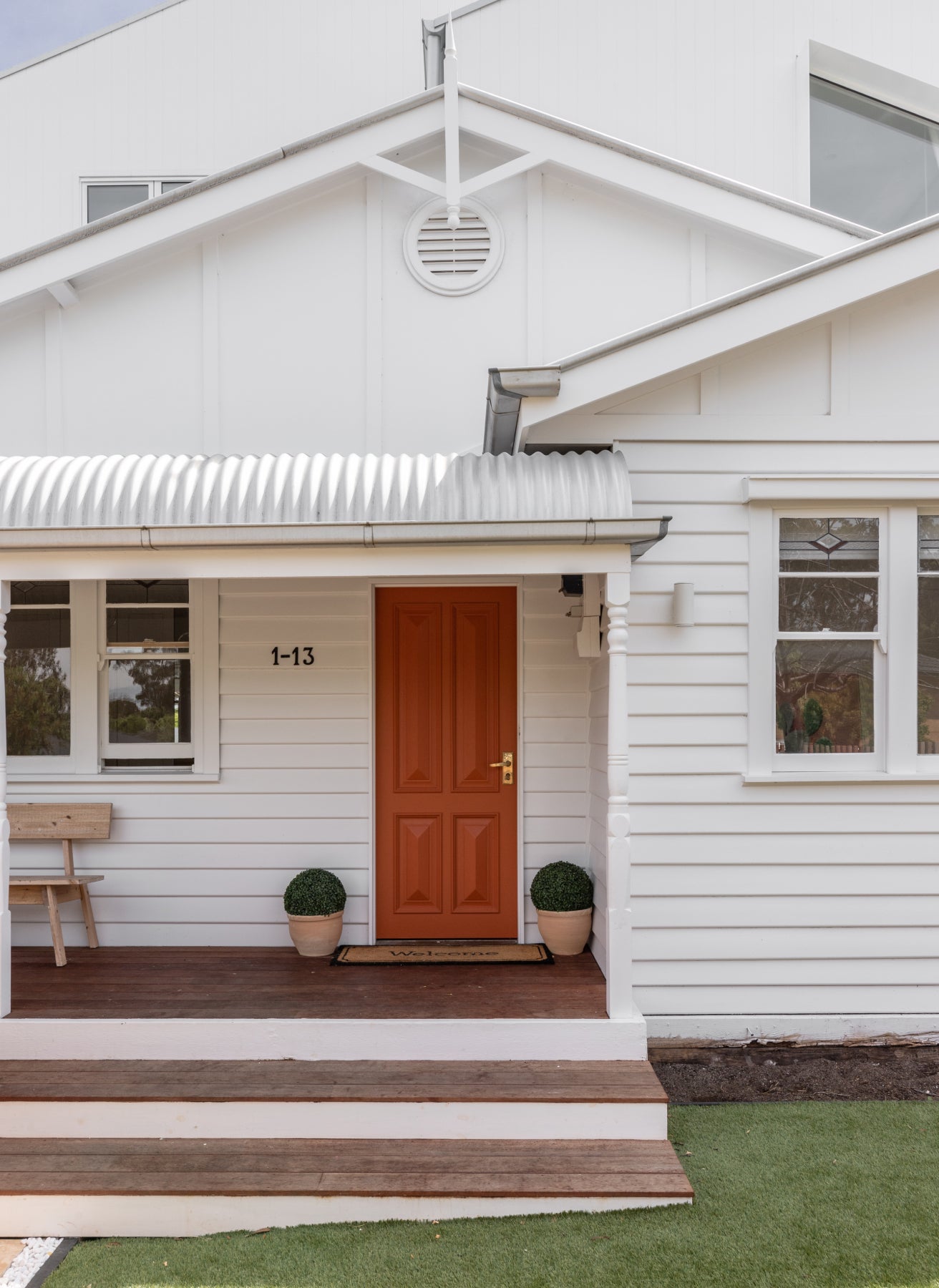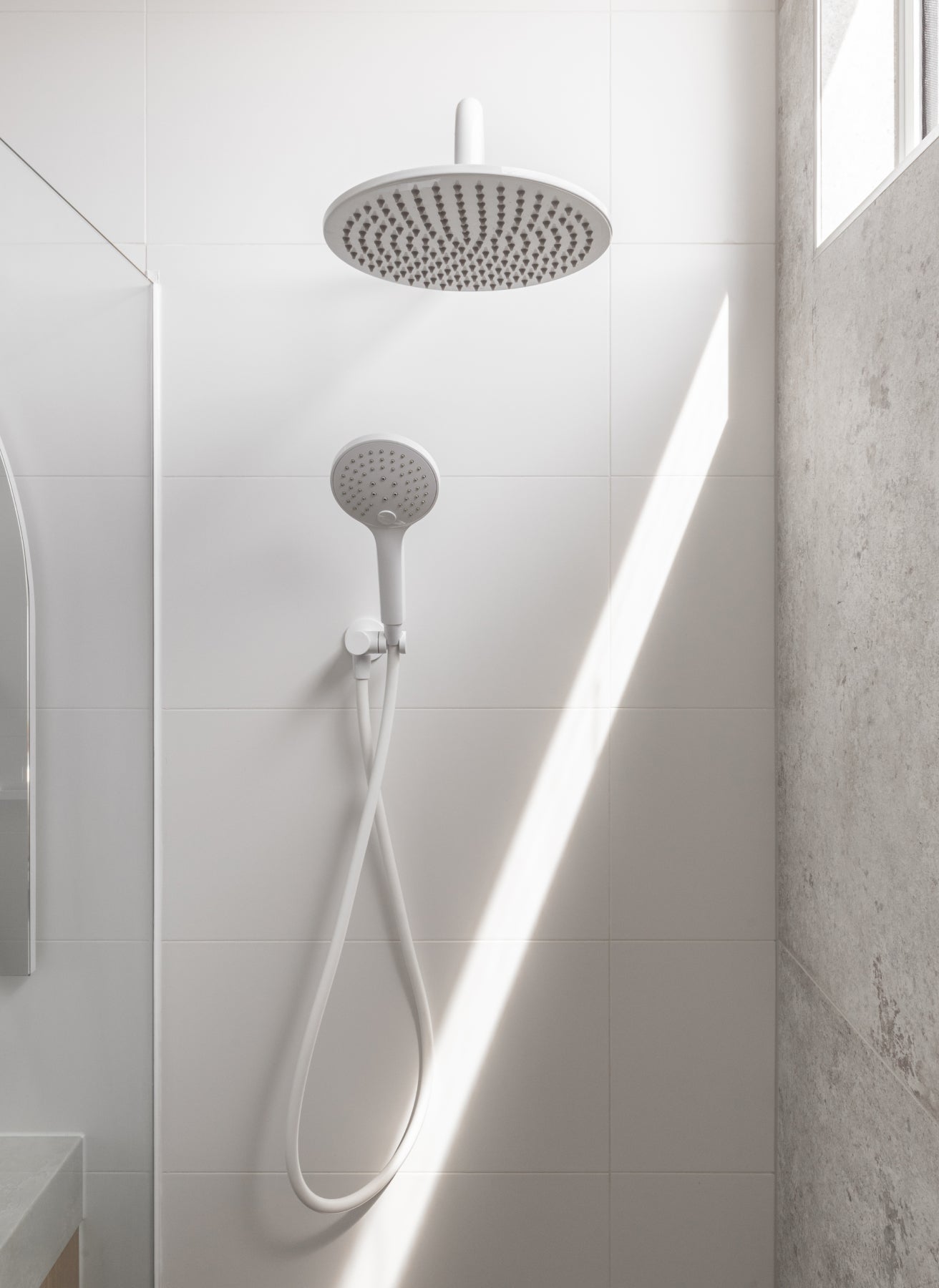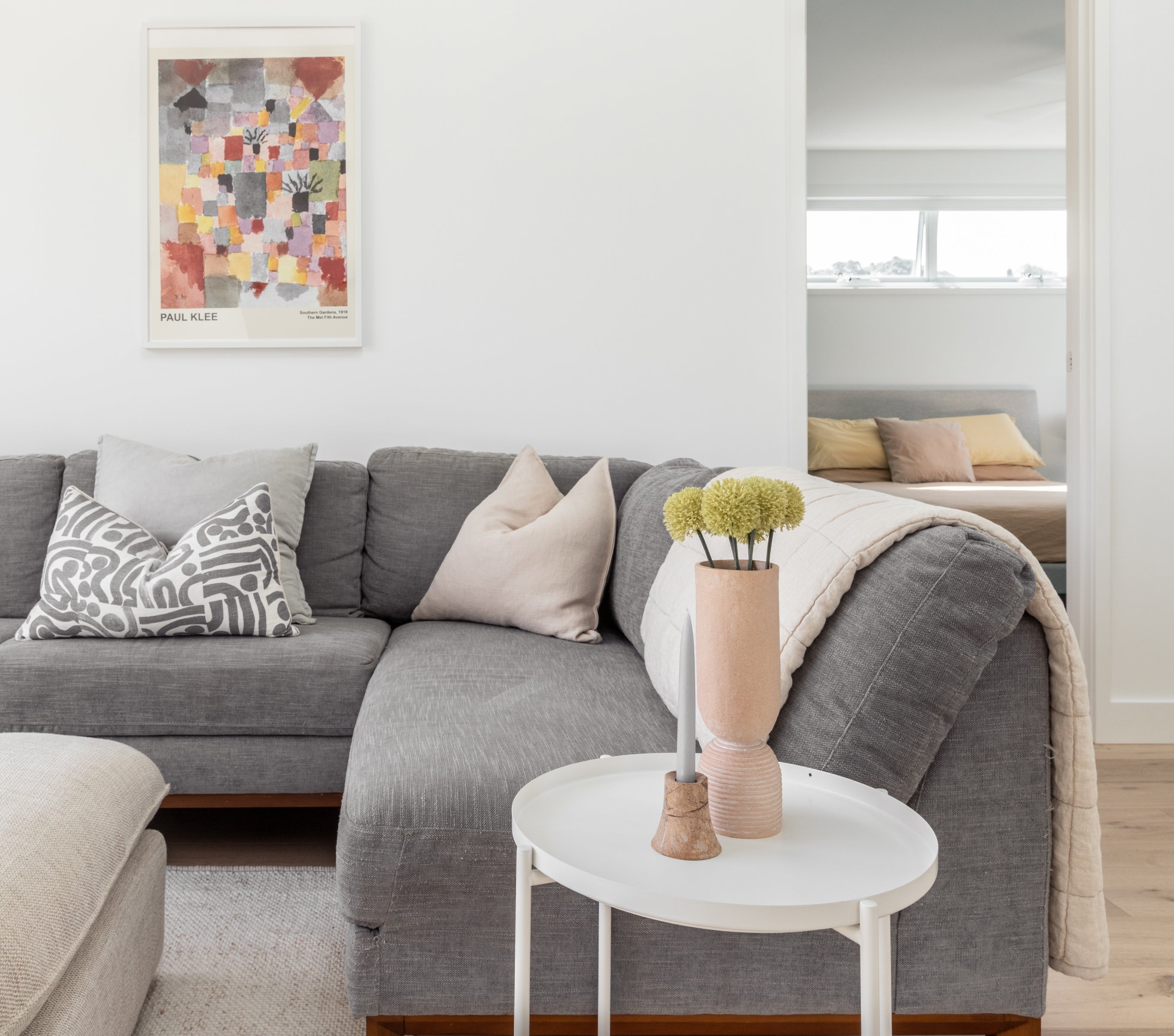 We chose the white fixtures from ABI because mainly the island we wanted to be a bit of a focal point when you walk in.

And we've got a bit of texture on the back with the American ash that we wanted that island to be really like a crisp white, almost like a centrepiece, and ABI have that white range of fixtures which just worked perfectly with it.
We wanted to incorporate arches and modern fixtures, as well as keep the traditional heritage of the home in the front part of the house.

We both love design and home design, interior design, architecture. We really wanted to maximise this house. And we knew the vision that we had and what we wanted to achieve.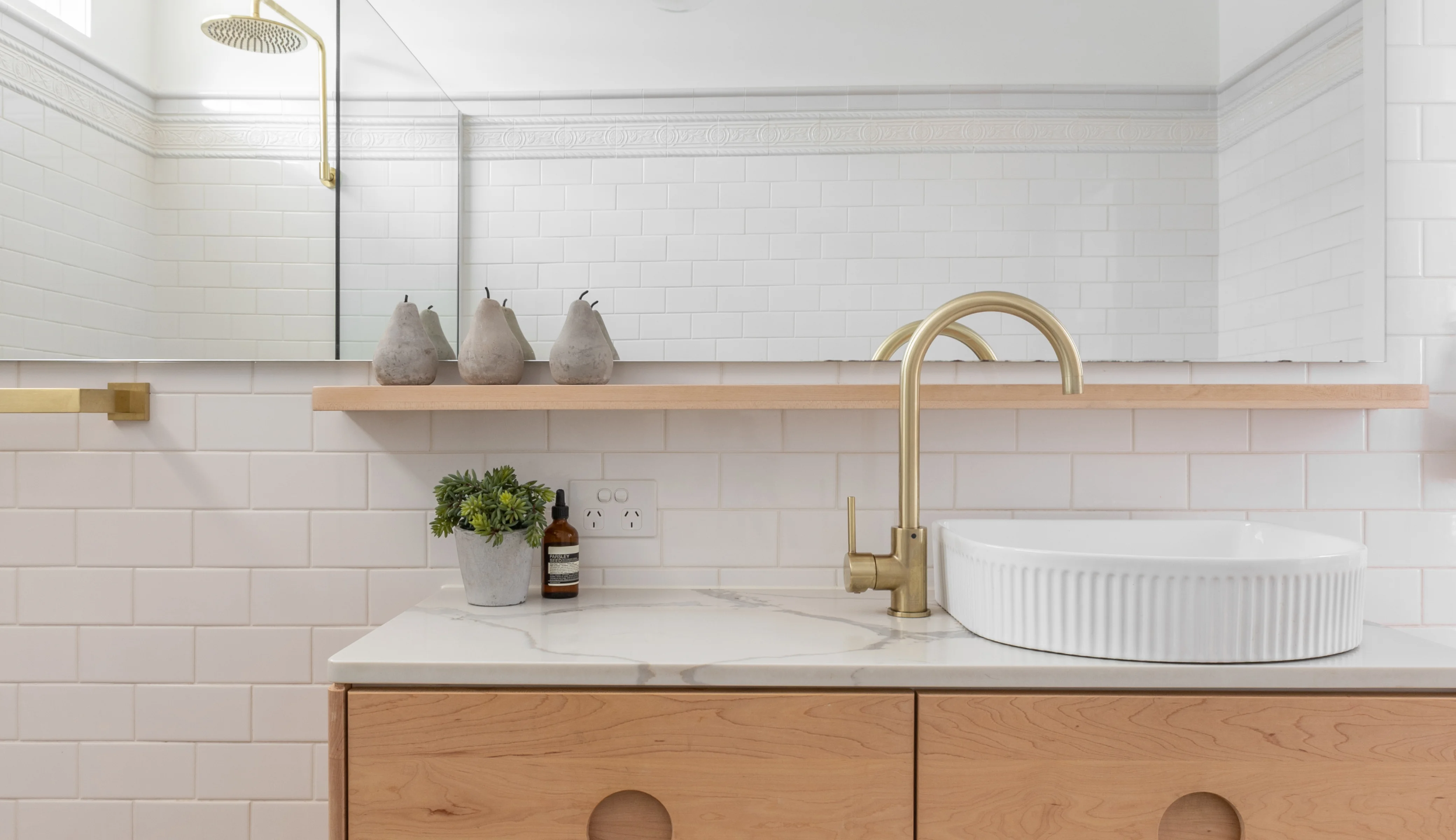 "It was an experience, building your own house and designing your own house. But we're really happy with the result."
Need help designing your dream space?
Book a complimentary consultation with one of our design experts today – we offer face-to-face and online appointments to suit your schedule!