Aliro | Behind The Design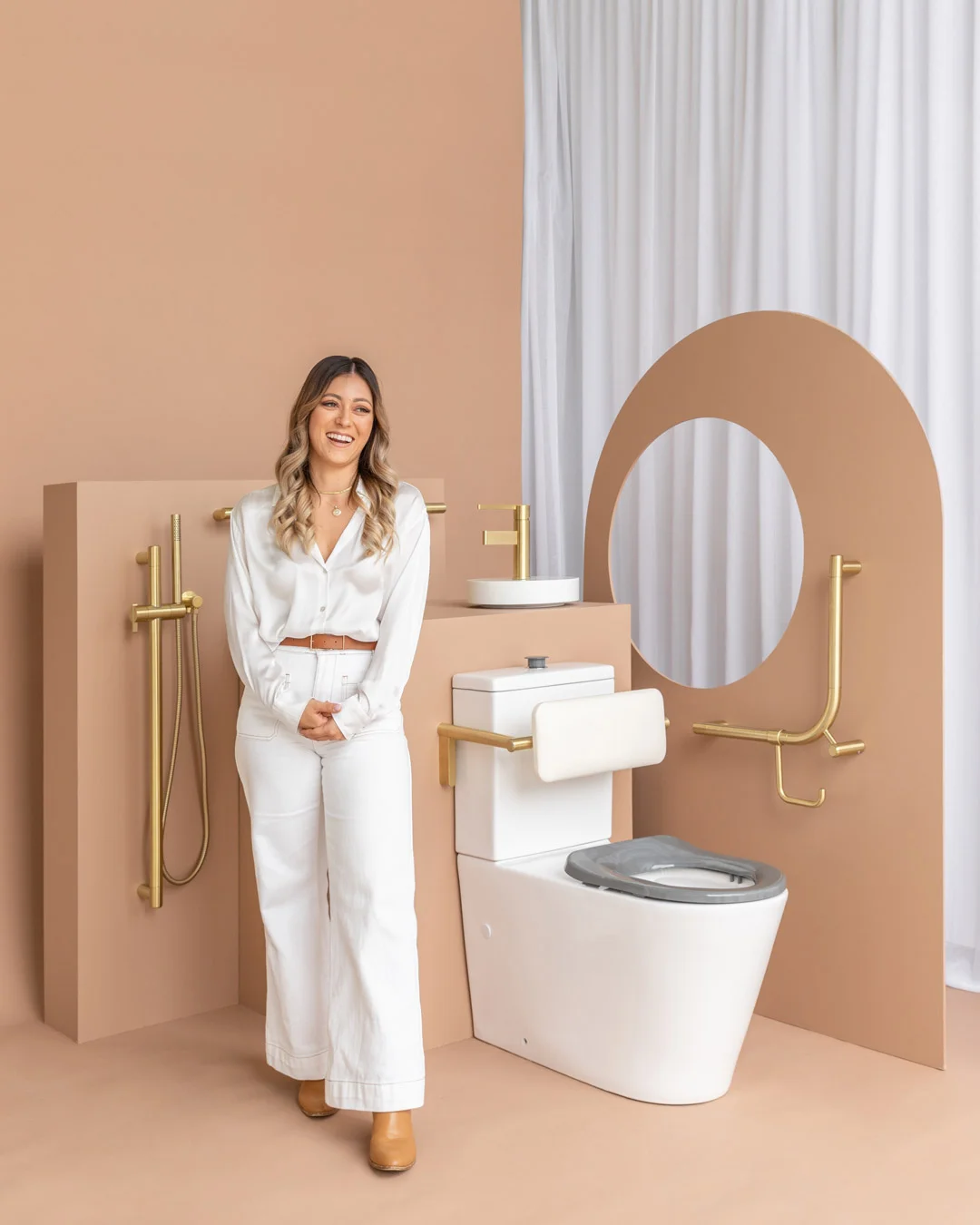 Traditionally designed primarily for functionality, ambulant and accessible bathroom products can seem utilitarian. What if a functional, durable, and aesthetically pleasing range could exist?

From overcoming the challenges of a predominately industrial design to addressing specific ambulant and accessible bathroom Standards, we explore the concept behind ABI Interiors' visually appealing Aliro Collection by talking to the designers.

Q1: In terms of aesthetics, what did you want to accomplish with the Aliro Collection, and how did this compare with the existing product offering?

When we started scoping out existing accessible and ambulant products in the market, we could only find bulky products in one colourway — stainless steel. That inspired us to create an aesthetic range with a lot of effort on the small details.

Ashley:
We wanted to be fully inclusive of the entire accessible and ambulant audience as we believe everyone should be able to have a beautiful bathroom and elegant products.

We also didn't want style sacrificed for functionality, so we provided a bit of balance. This included offering the range in four different finishes: brushed brass, brushed copper, brushed gunmetal, and stainless steel. Additionally, Aliro had to match our existing range so that the accessible products could blend in seamlessly.

Q2: Aliro had to be specifically designed to accommodate the ambulant and accessible bathroom Standards, too. How did you achieve that fine balance between functionality and aesthetics?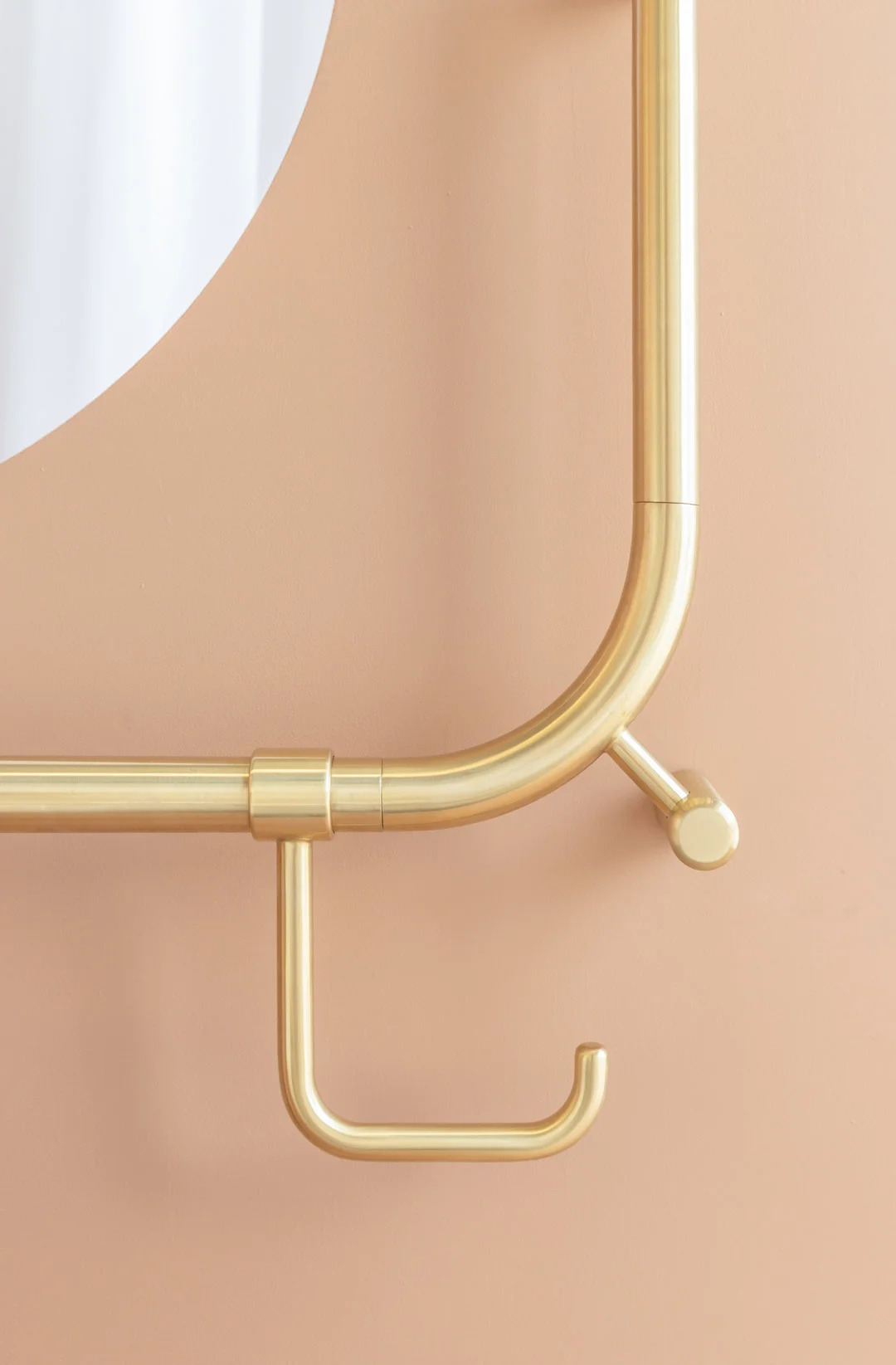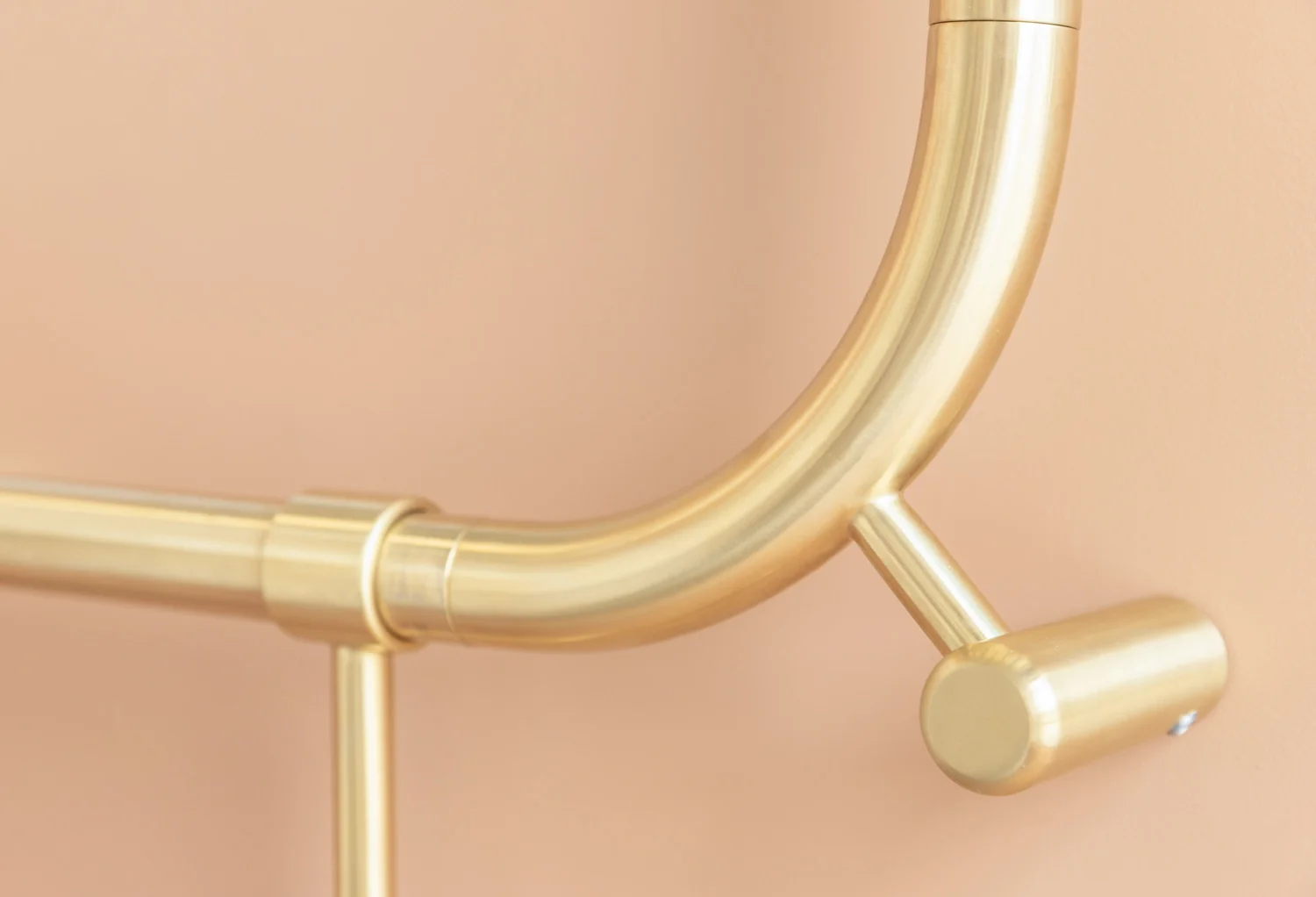 Ashley:
Meeting the Standards was our biggest priority, so we examined them very closely and conferred with a Standards Consultant to ensure everything would comply.
We made the designs modular so that all the parts could disconnect and go together to be more user-friendly but still look beautiful. Capability was a huge point too. We didn't want Aliro to look like every other accessible range; however, we were mindful that it could go in a specific design direction due to trying to meet those Standards.

Luli:
With Aliro, it's not just about the principles of design in terms of proportions; it's about functionality for the user. Our challenge was finding a way to mesh together without compromising the required ambulant and accessible bathroom Standards.

Q3: What about specific design choices for the ambulant and accessible bathroom fixtures? For example, the Wall-Mounted Pill Basin was quite distinctive for this market.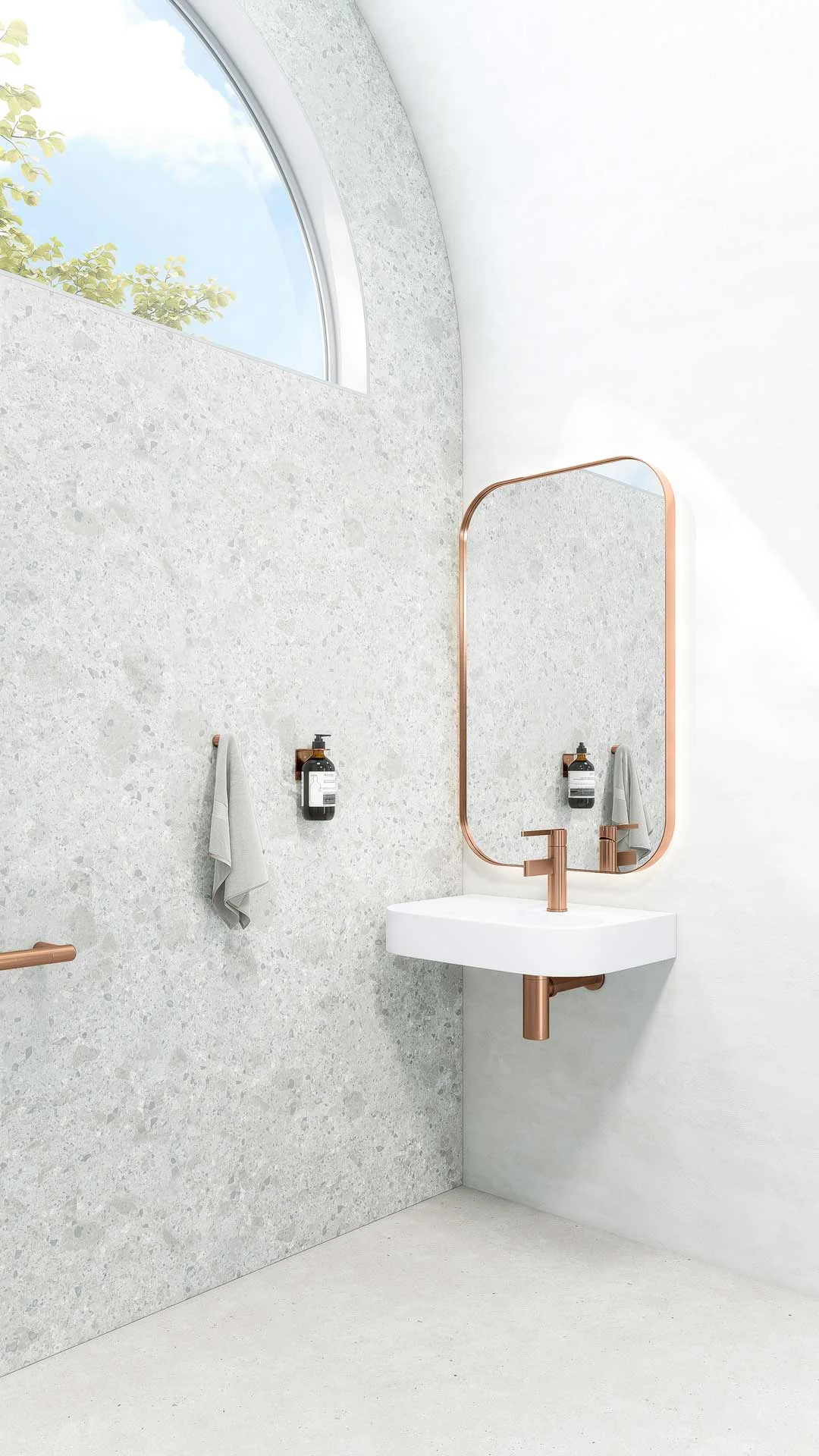 Ashley:
For the basin, we envisioned something soft and organic that would go seamlessly within the ABI range without looking accessible per se. It had to have a separately mounted shelf or include a shelf within the design to meet a major requirement of the accessible and ambulant bathroom Standards. By incorporating a shelf, the basin didn't have to have any other additions to it.
Q4: What about conceiving the Accessible Basin Mixer? It has such a unique design element.
Balance was a significant aspect of that particular product because there are all sorts of proportions to try and make it as visually appealing as possible. The gap between the handle and the spout was a requirement within the Standards, as well as the length of the handle. We worked hard to make the proportions work within those restrictions. The designer element for the Accessible Basin Mixer was a slender paddle for the handle and a slim oval-shaped spout.
Q5: How did you approach the design for the Accessible Backrest?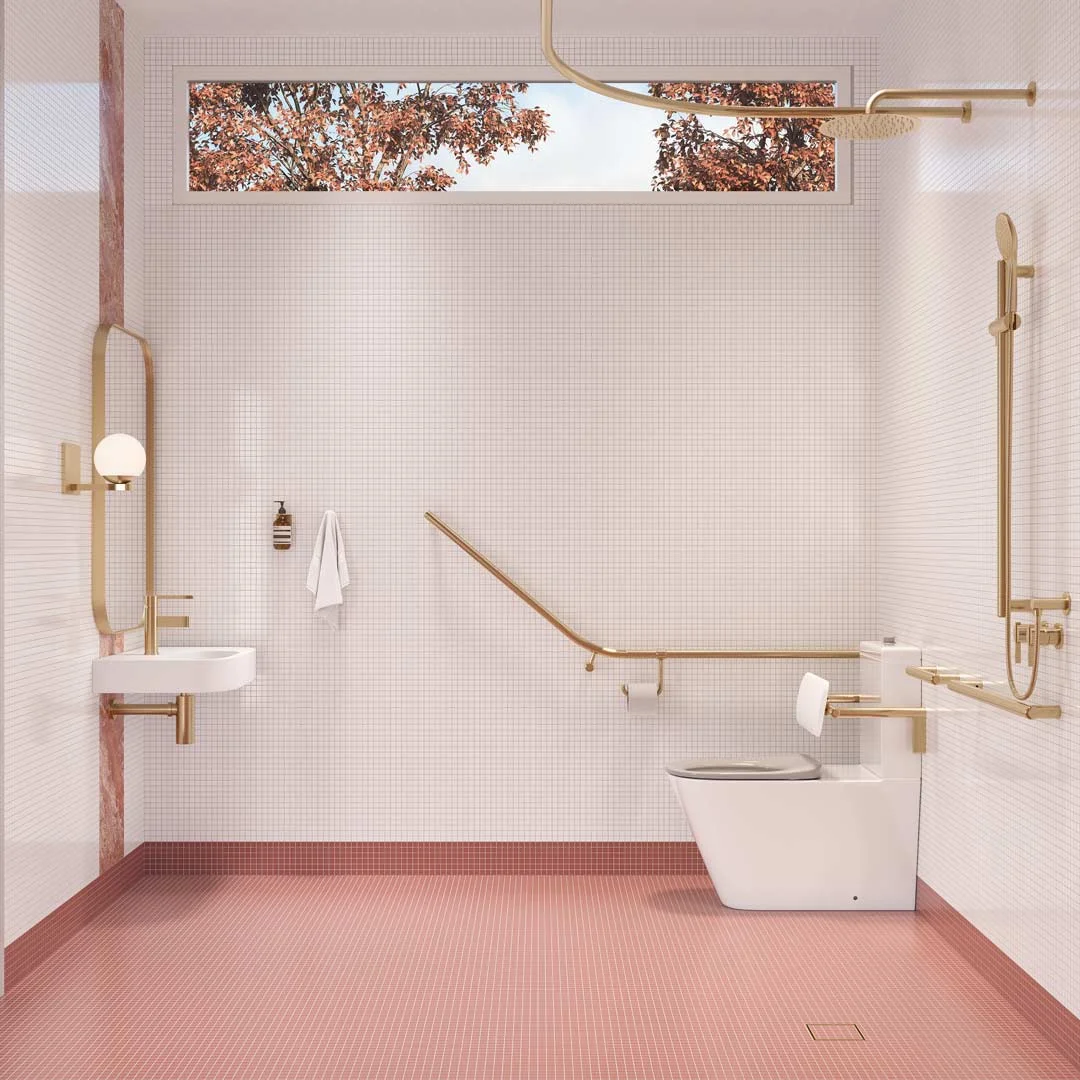 Ashley:

With the backrest, there was little out there that was visually appealing. Rather than compromising on the design to make it stronger, we devised a way to make it strong yet aesthetically pleasing.
Luli:
The way it's been designed is to try and tie it in with the basin mixer and still have that oval pill-like shape, which you can also see reflected in the basin. We maintained a consistent design with everything — it's all in those little details you may not notice immediately; however, you can appreciate if you look closer.
Browse our complete Aliro Collection.