Futureflip
Embracing heritage charm in an urban duplex.
Comfortably nestled within Petersham's heritage conservation area, the latest project by Futureflip honours its quaint setting while ingeniously incorporating contemporary urban features.

Pitched roofs, weatherboard cladding, and a white picket fence offer a charming welcome to the 400m2 duplex.

Founding Director Neil Hipwell shares how his team relied on an innovative use of space to achieve their creative vision. Join us as we 
venture inside.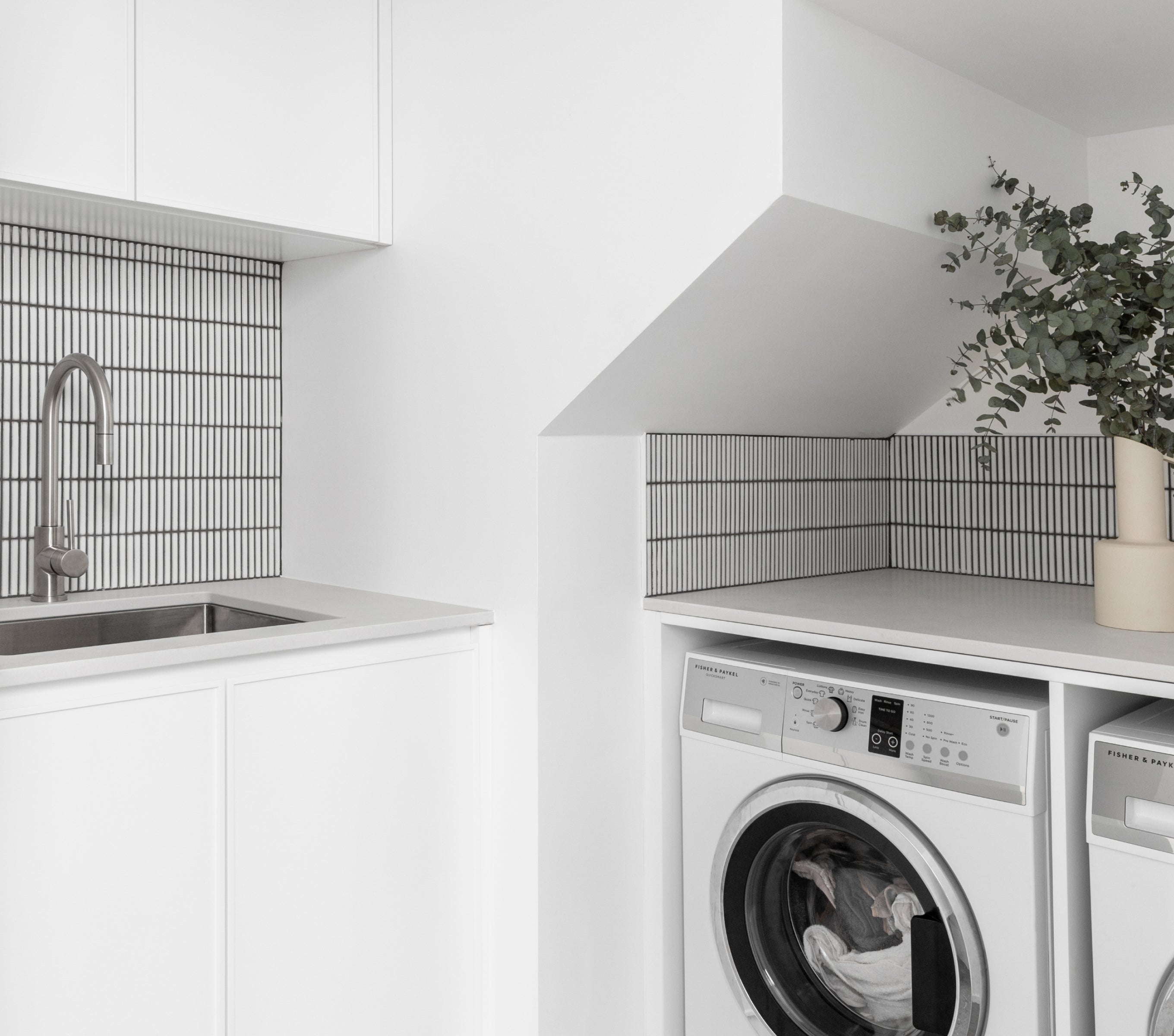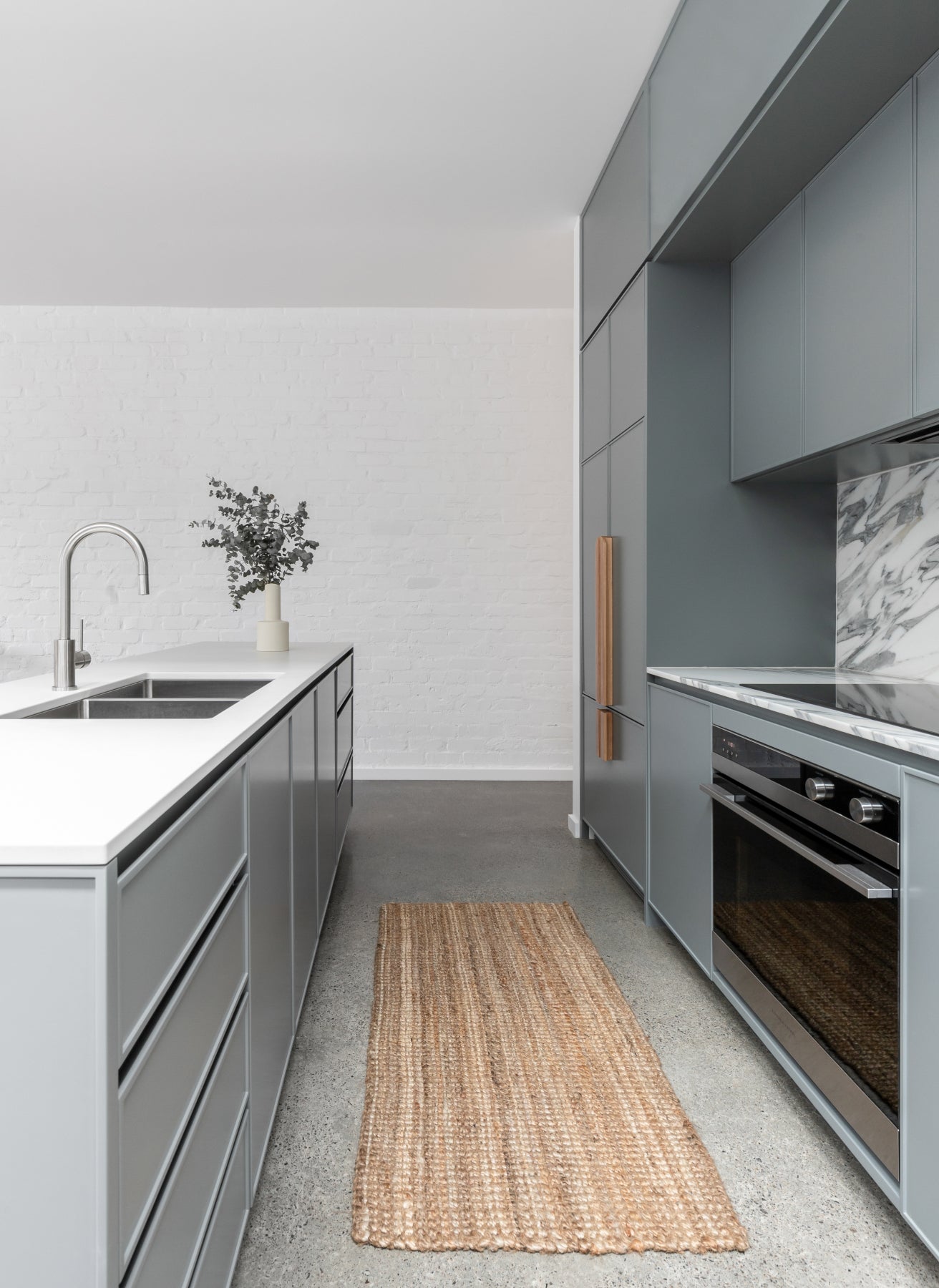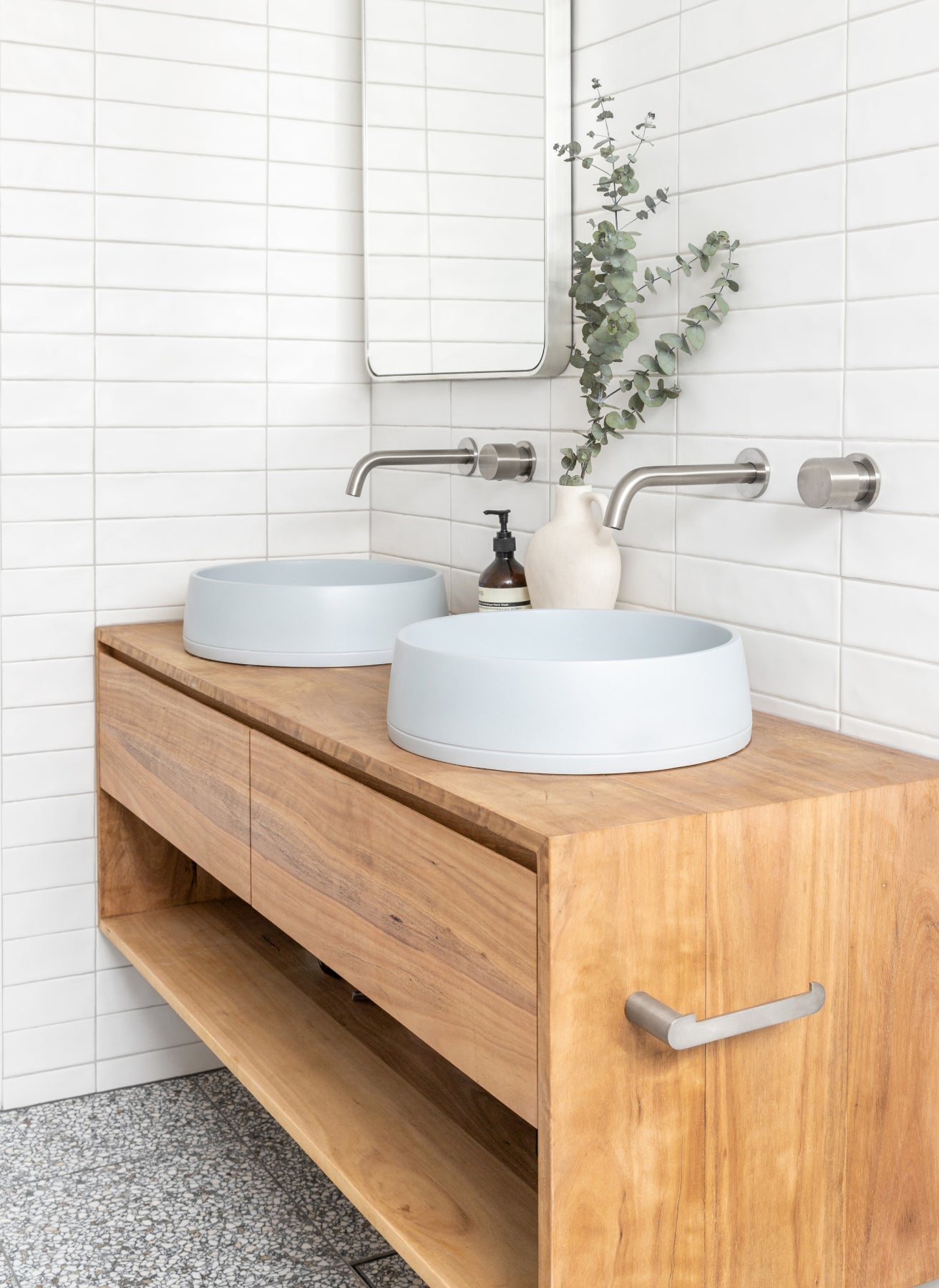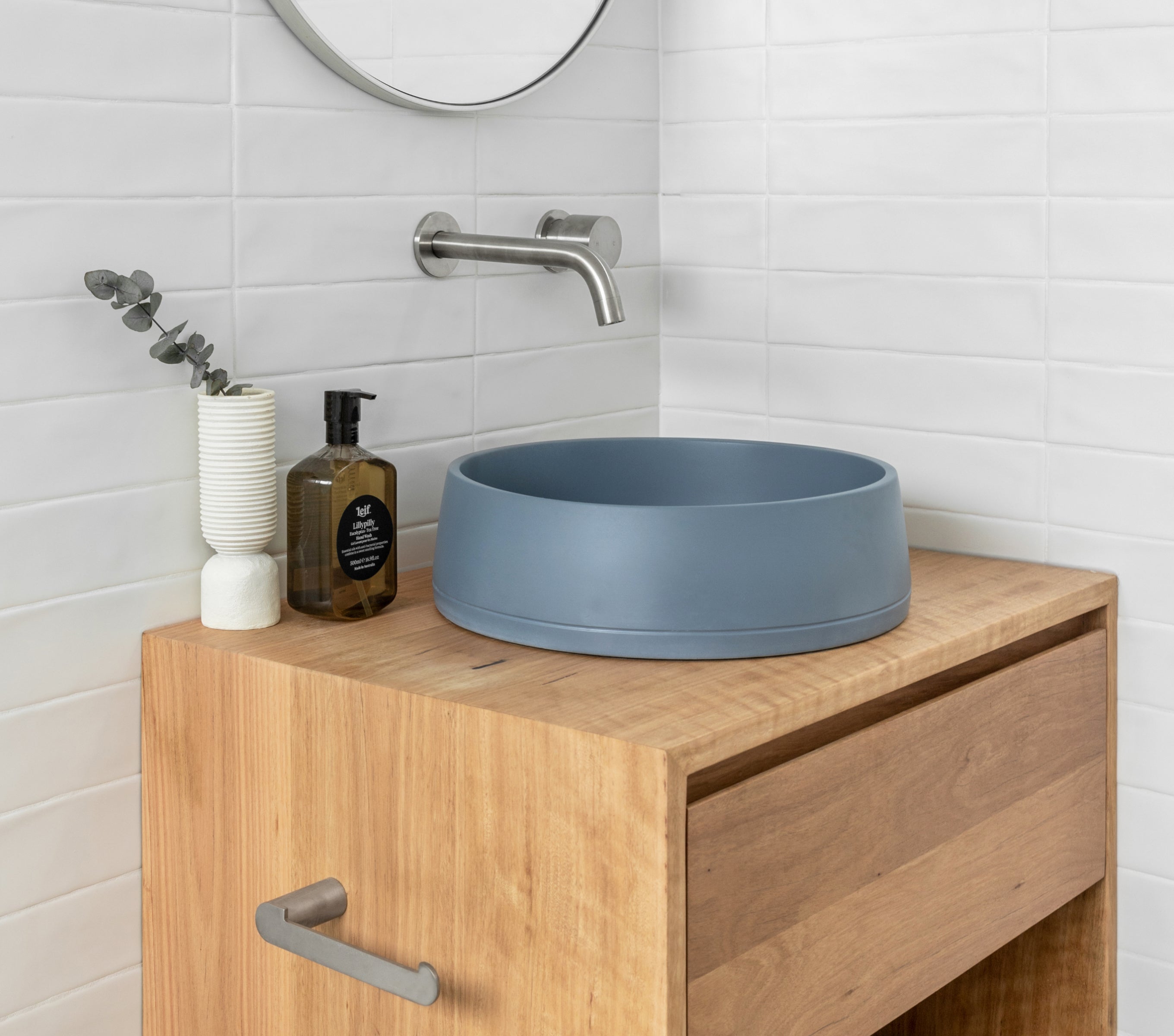 The heart of the home can be found in the expansive open living area. Recycled brick walls reflect ample light towards the high ceilings to create an illusion of more space.

A hidden butler's pantry invites you to navigate through its unassuming entrance all the way to the laundry, further attesting to the dwelling's skilfully-designed layout.
Warm and cool hues are boldly contrasted alongside various textures to accomplish a contemporary, urban atmosphere.

We experience the prime example of adaptability with stainless steel, where the Elysian Commercial Pull-Out Kitchen Mixer effortlessly pairs with all surrounding features.

Each bathroom reinforces the concept of cohesion without compromising on individuality. Timber and brushed nickel are recurring features, while the mirrors and sinks are varied to add a unique touch to each space.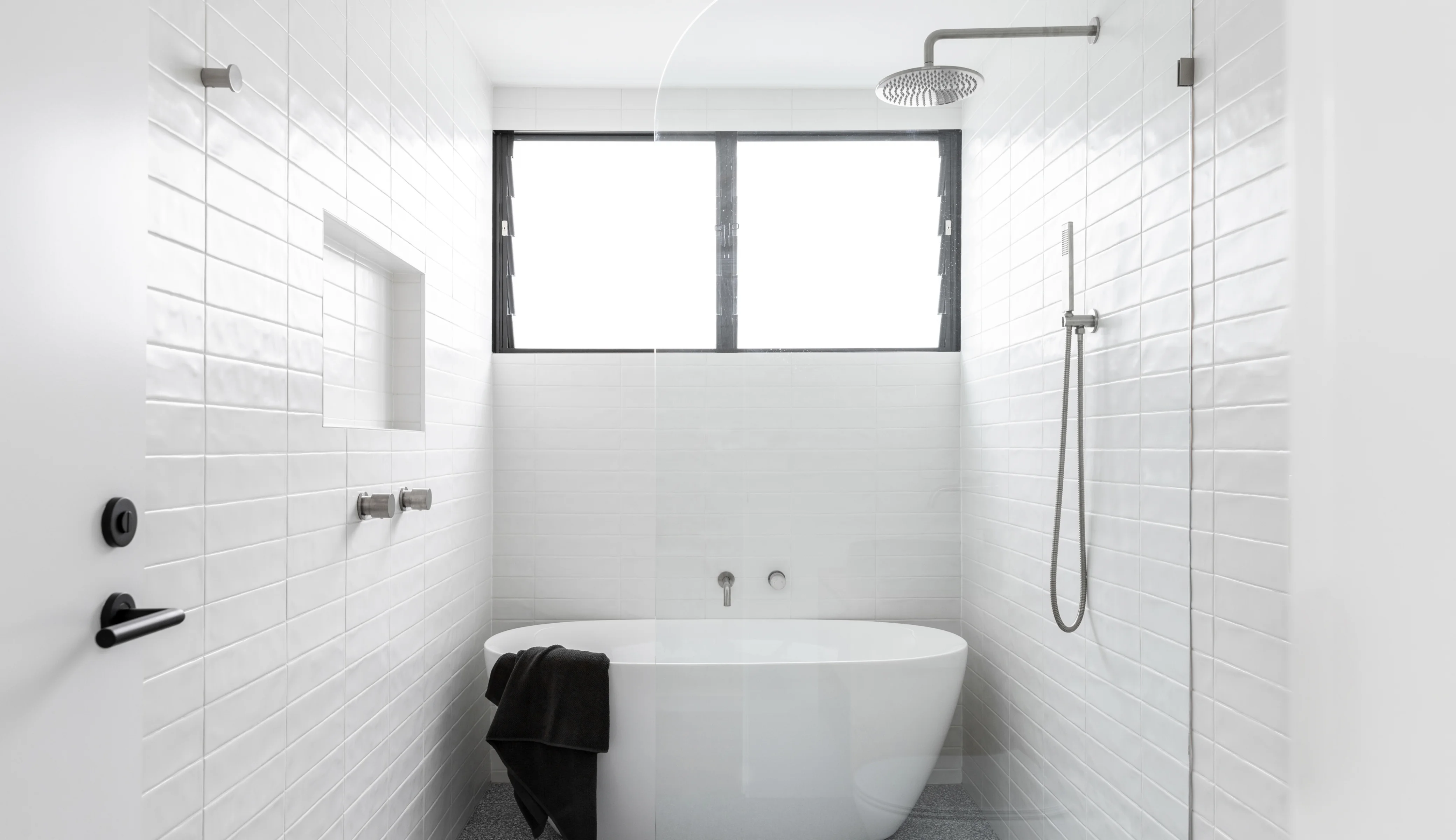 A wet room instils another space-expanding solution — by minimising the boundaries between each zone of the bathroom, you are invited to freely move through the room with fewer physical and visual obstructions.

The monochromatic palette provides a minimalistic appeal, offering the opportunity to switch off when rejuvenating with a warm bath or under the all-encompassing Dana Round Shower Head.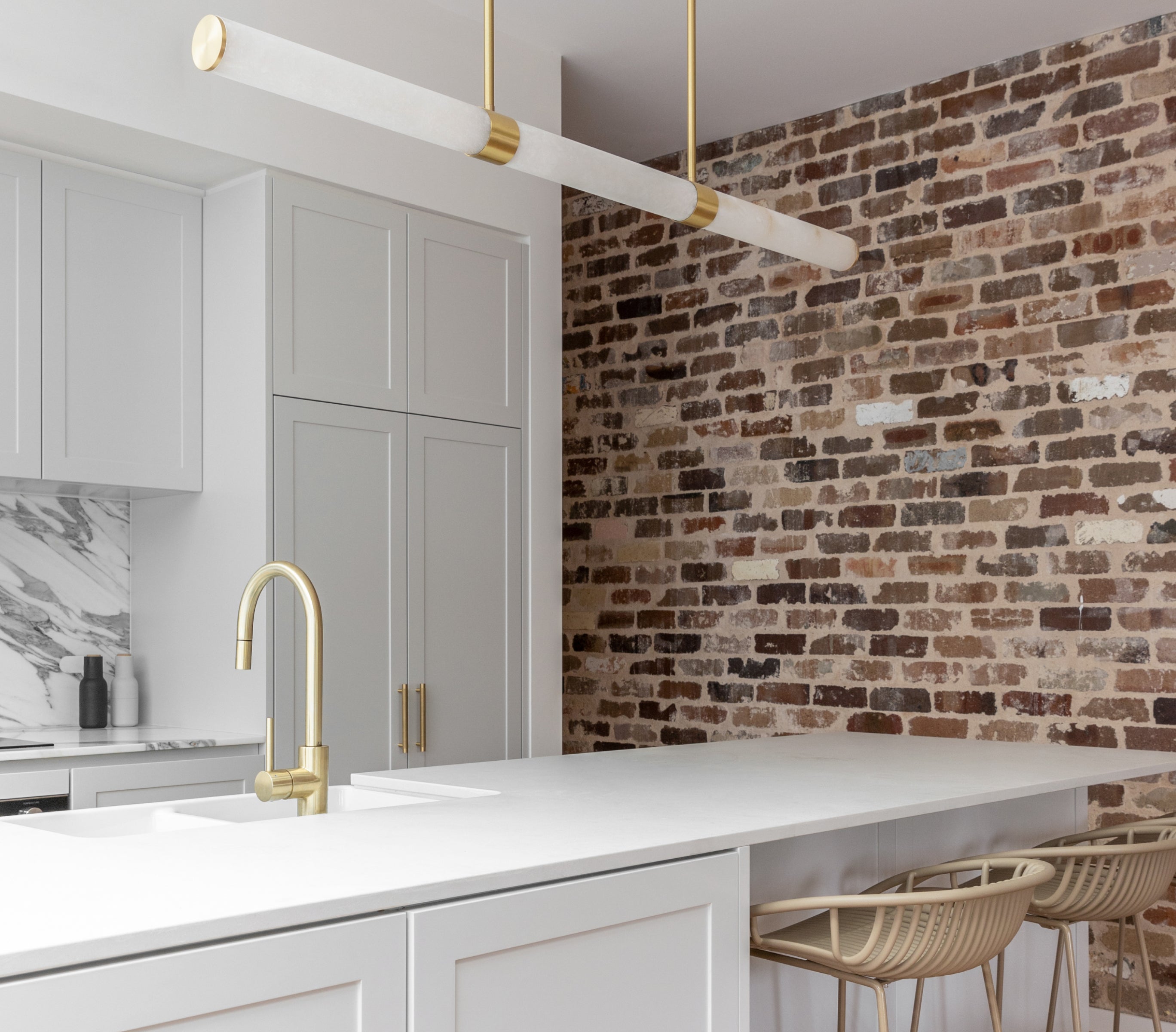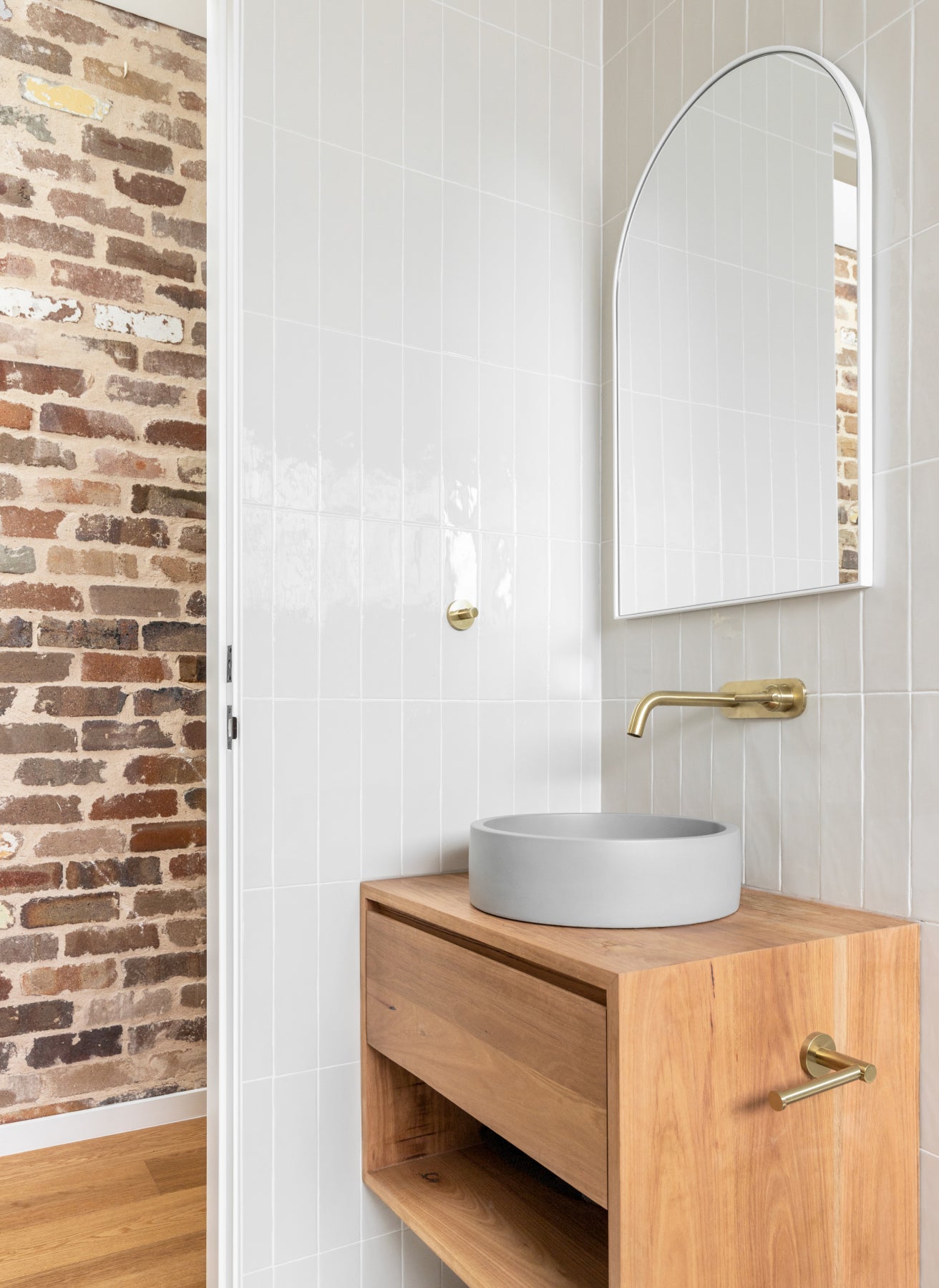 While still maintaining the location's classic foundations with characterful brickwork and shaker cabinetry, the duplex's other half errs towards a coastal theme.


It harnesses inviting, warm tones in the form of brushed brass and timber to inspire the sense of coastal living.


Want to explore more duplex designs? 
Join us on a tour of Project Kiora — a modern-coastal abode by Futureflip.