Discover the Modern Art Deco Home With a Colourful Twist | Behind the Design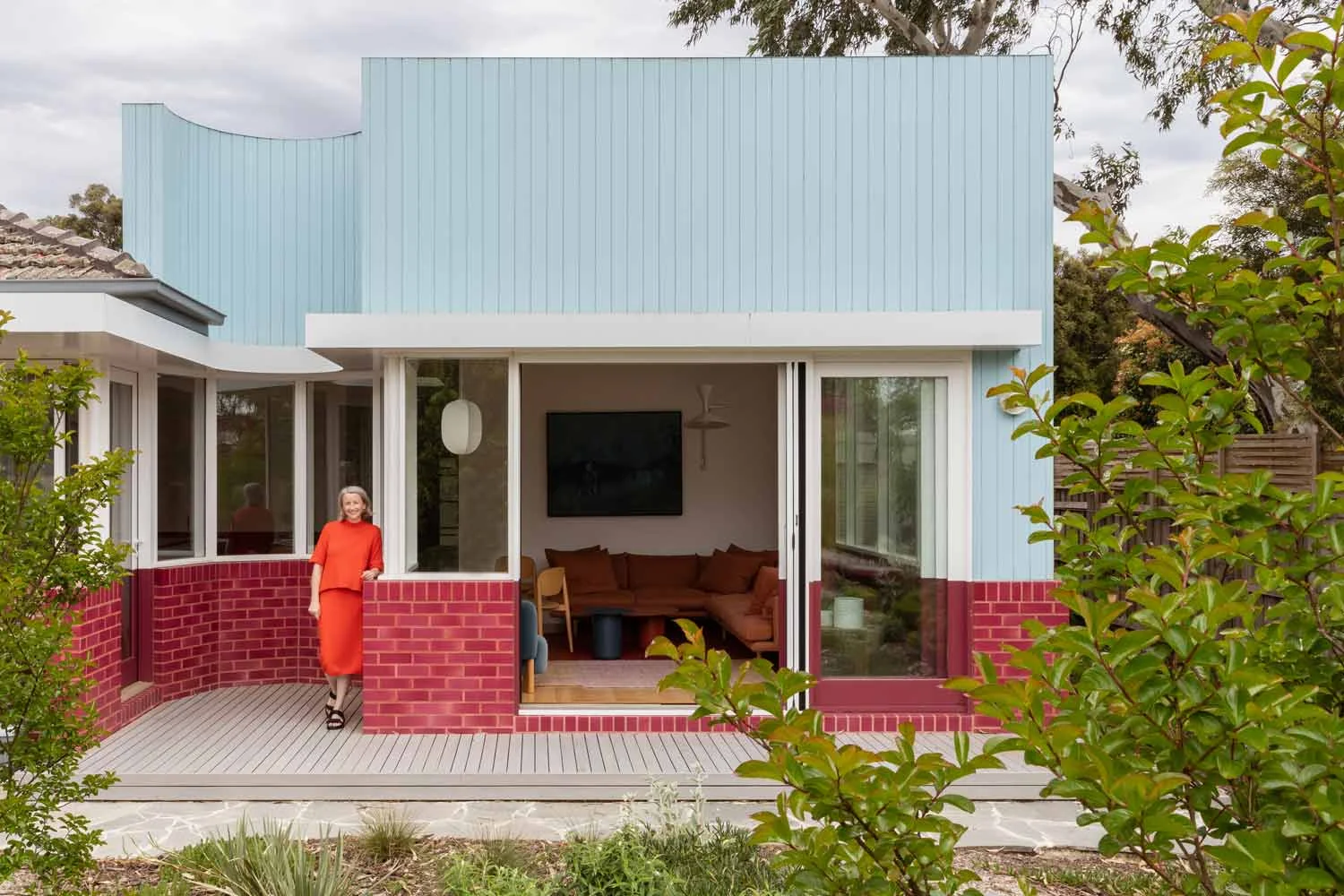 WOWOWA Architecture, led by director Monique Woodward, is renowned for its bold and colourful designs that reinterpret and celebrate the rich heritage of Melbourne's Art Deco and modernist homes. One of their latest projects, WOWOWA Presto, is a shining example of their creative and collaborative approach.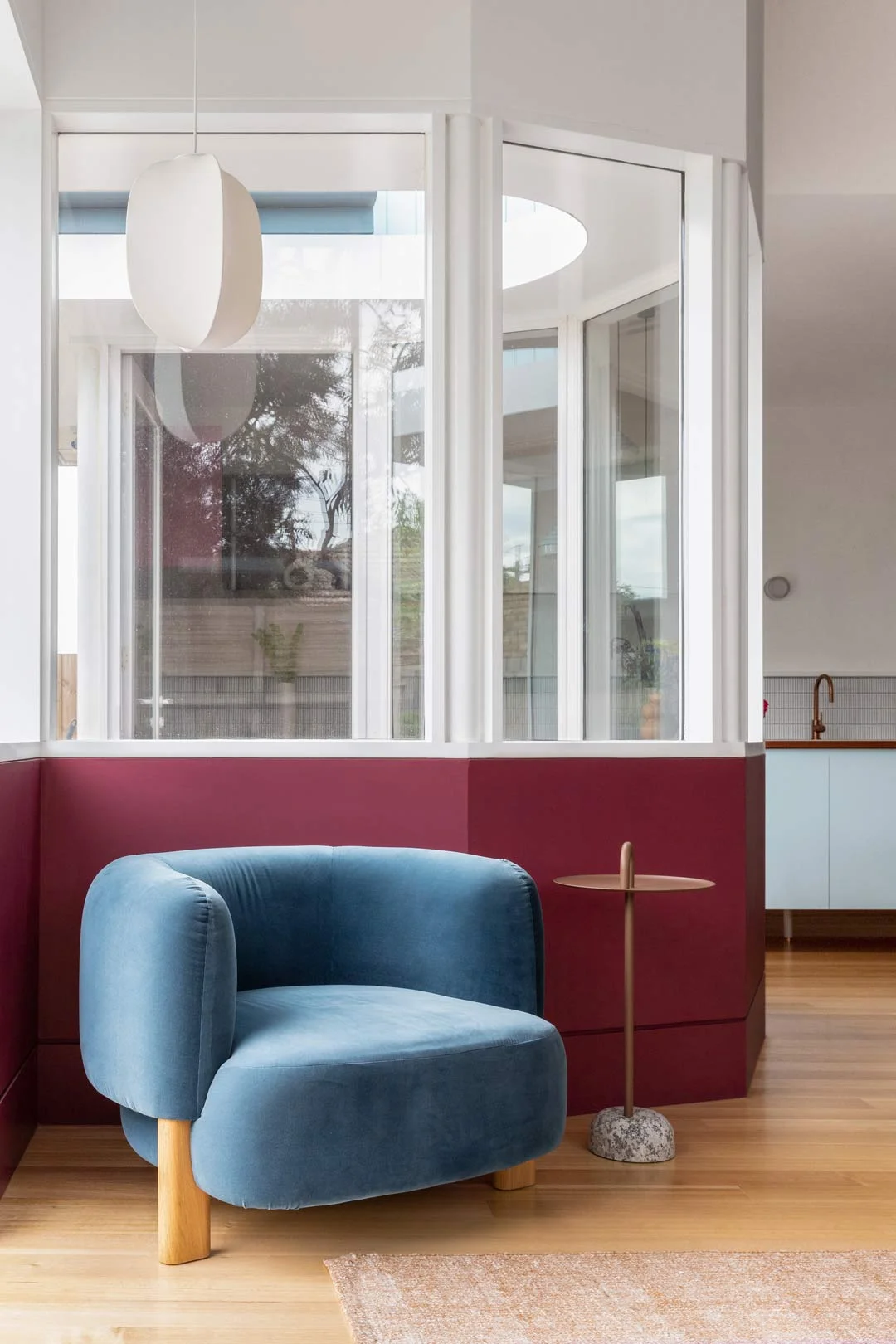 The project began when clients reached out to WOWOWA Architecture, expressing their desire to renovate their charming clinker brick house in the northeastern Melbourne suburb of Preston. As advocates of heritage architecture, WOWOWA was thrilled to take on the project and restore the property to its former splendour while adding a contemporary twist.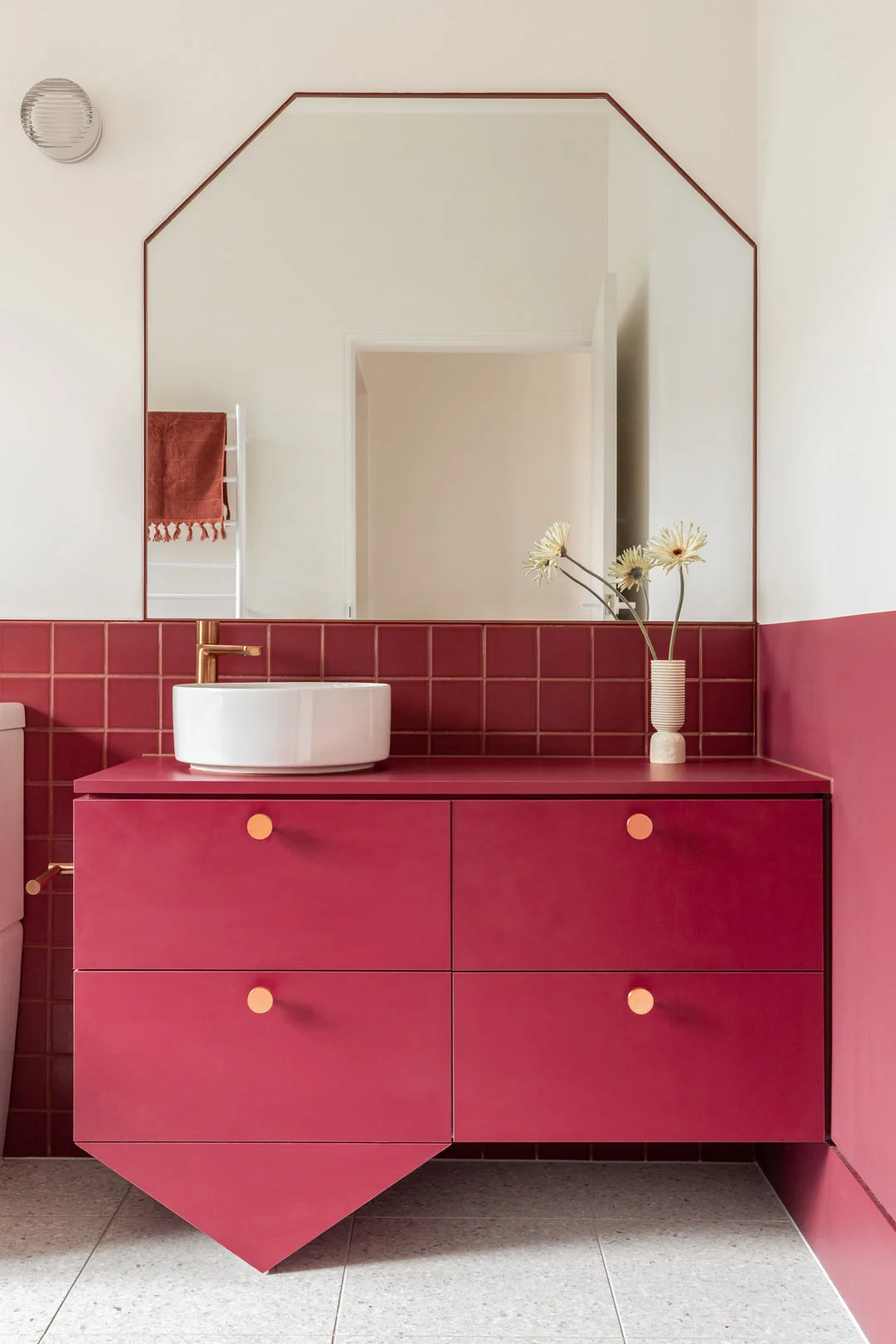 When you step inside WOWOWA Presto, you are greeted by an array of beautiful Art Deco features, including ceiling roses that inspired the whole house and — as Monique describes it — "this really quite incredible crystalline skylight that we're really proud of".
Walking further into the house, visitors are met with a captivating open-plan living space leading to a lush garden. The area is illuminated by a beautiful prism that skillfully negotiates the different ceiling heights from the original to the new, demonstrating WOWOWA's clever use of design to merge old and contemporary elements.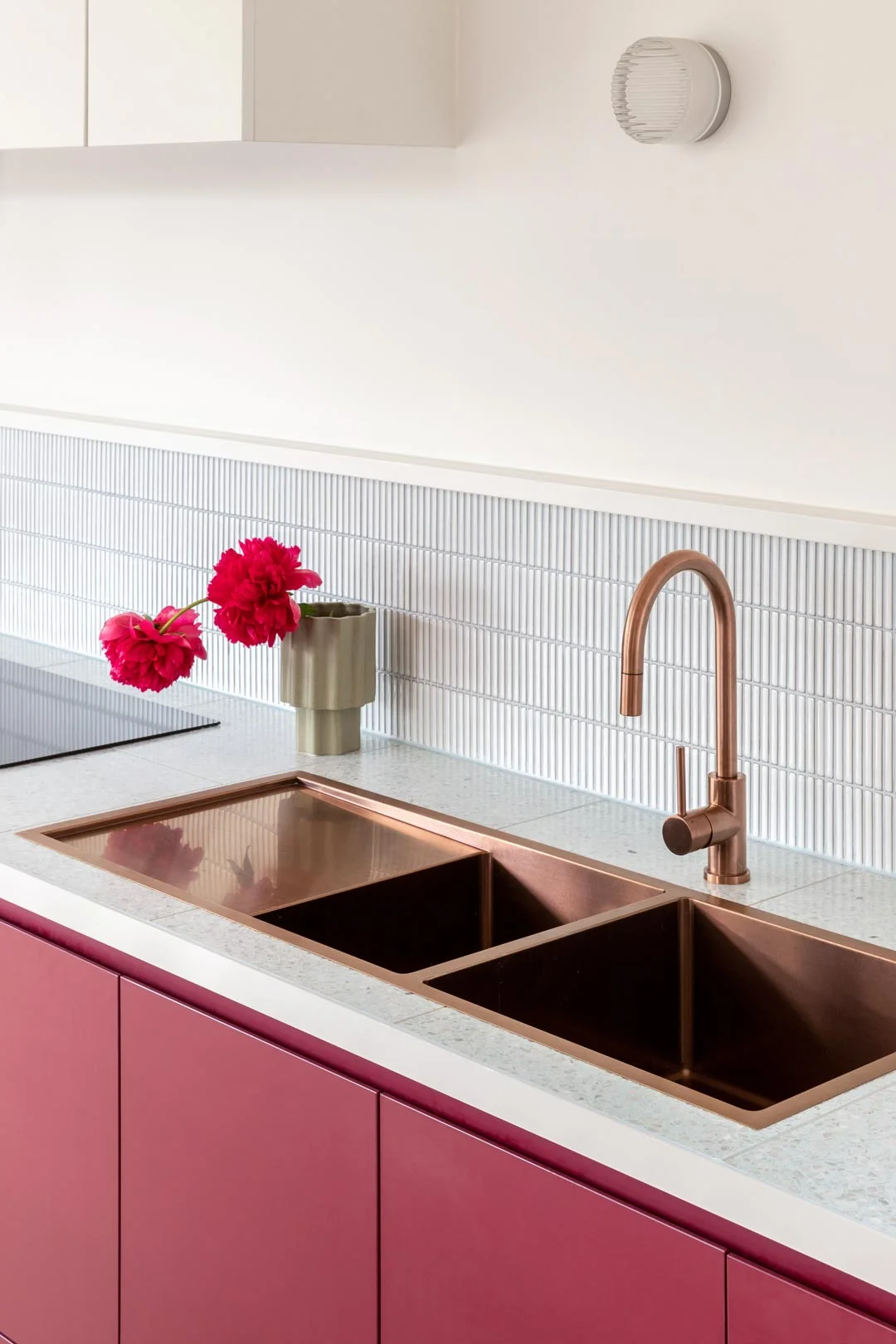 WOWOWA Architecture is known for its quirky and colourful designs, and WOWOWA Presto is no exception. The project showcases the team's love of playful colour choices and a keen eye for detail. As part of their search for unique and humble products that complement their work, WOWOWA incorporated our brushed copper tapware into the scheme. Monique tells us, "our projects are known for being really colourful, and I really love the ABI colour range because it means that we can either choose something different each time or, you know, we have our old favourites."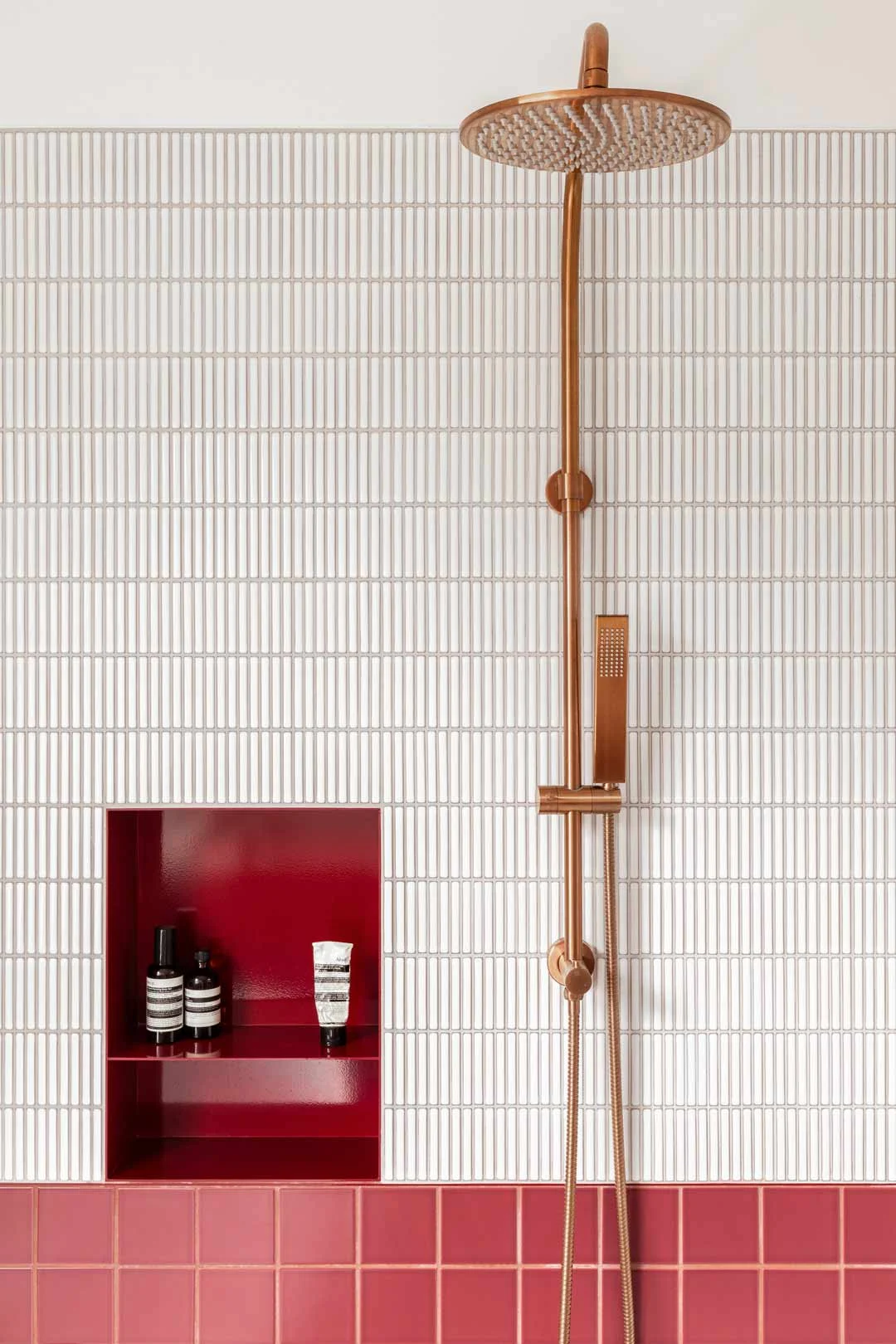 For Monique Woodward, the most enjoyable aspect of the project was working with her team of talented architects to create homes that inspire and delight. Even with potentially twenty projects on the go, WOWOWA's passion for creating attractive yet functional spaces shines through in each project they undertake. WOWOWA Presto is a testament to their skill and expertise, and it is a home that will continue to inspire and delight for many years to come.

For more fun, unconventional Melbourne interiors, see our Behind the Design, 'Playful, Unique Interiors Concealed by a Sophisticated, Dark Facade'.