From Spring Cleaning to Spring Decor, Here's How to Prepare Your Home for the Season Ahead!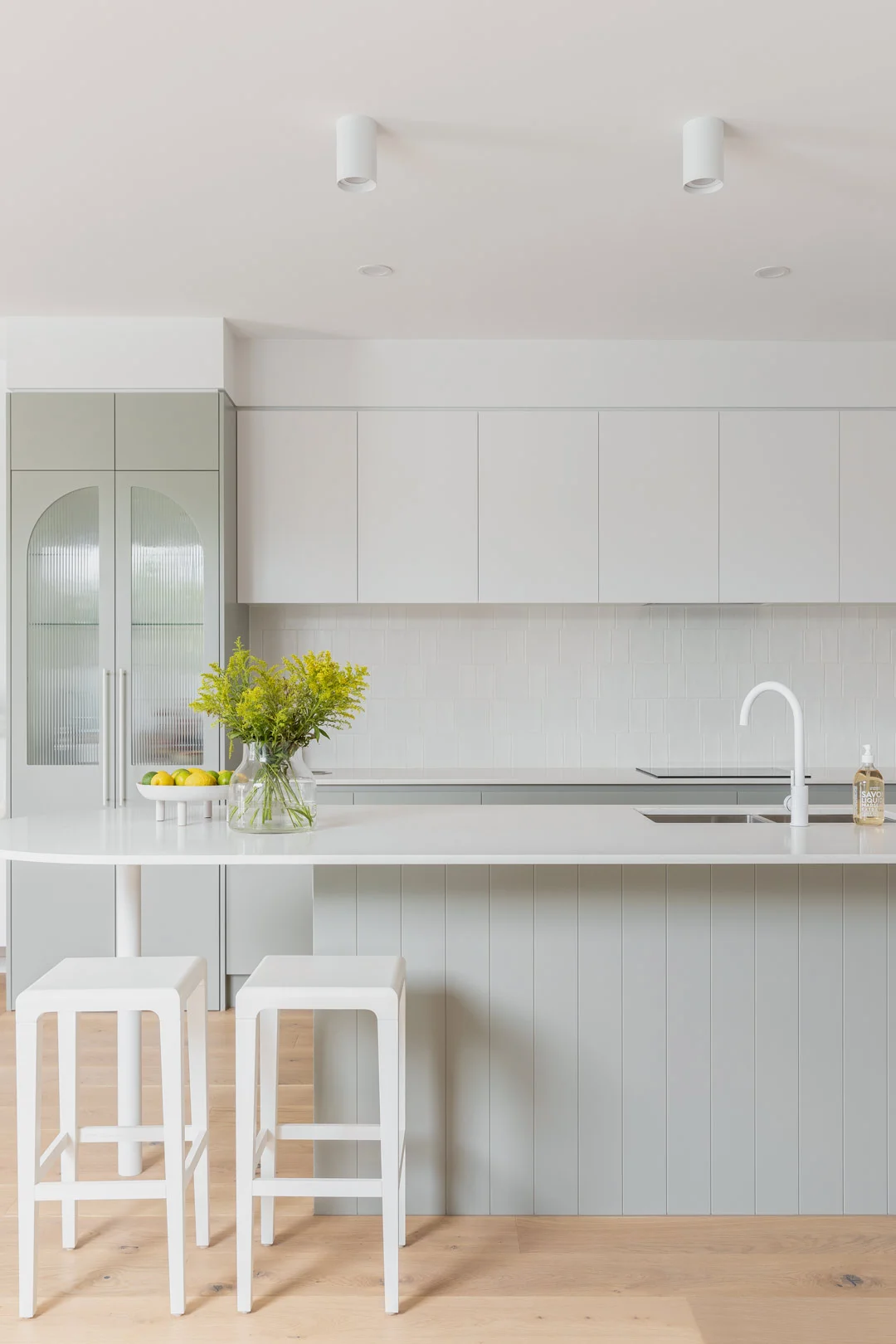 Crisp winter mornings are yielding once again to the seasonal surges of spring, and windows are opening back up in anticipation. However, just as the flowers start to bloom, often so does the realisation that your home is no longer in working order after months of bunkering down and bundling up.
So, as nature beckons in the season ahead amidst trees abreast with new life, join us as we go through our tips and tricks on how to prepare your home for spring so that you can also eagerly usher in the warmer months ahead.
Spring Cleaning
Spring cleaning is a must-do after the extended use of heavy blankets with limited breeze time. No matter how clean and tidy you keep your space, it's essential to give it a good deep clean — and the change of season is the perfect reminder.
Before spilling our easy cleaning tips to refresh your home, start by making a to-do list, emphasising your priority rooms and areas needing the most attention. This will not only help the efficiency of your cleaning but also help avoid the dreaded 'forgot-to-do-but-will-get-around-to-it' jobs that sit untouched for another three months.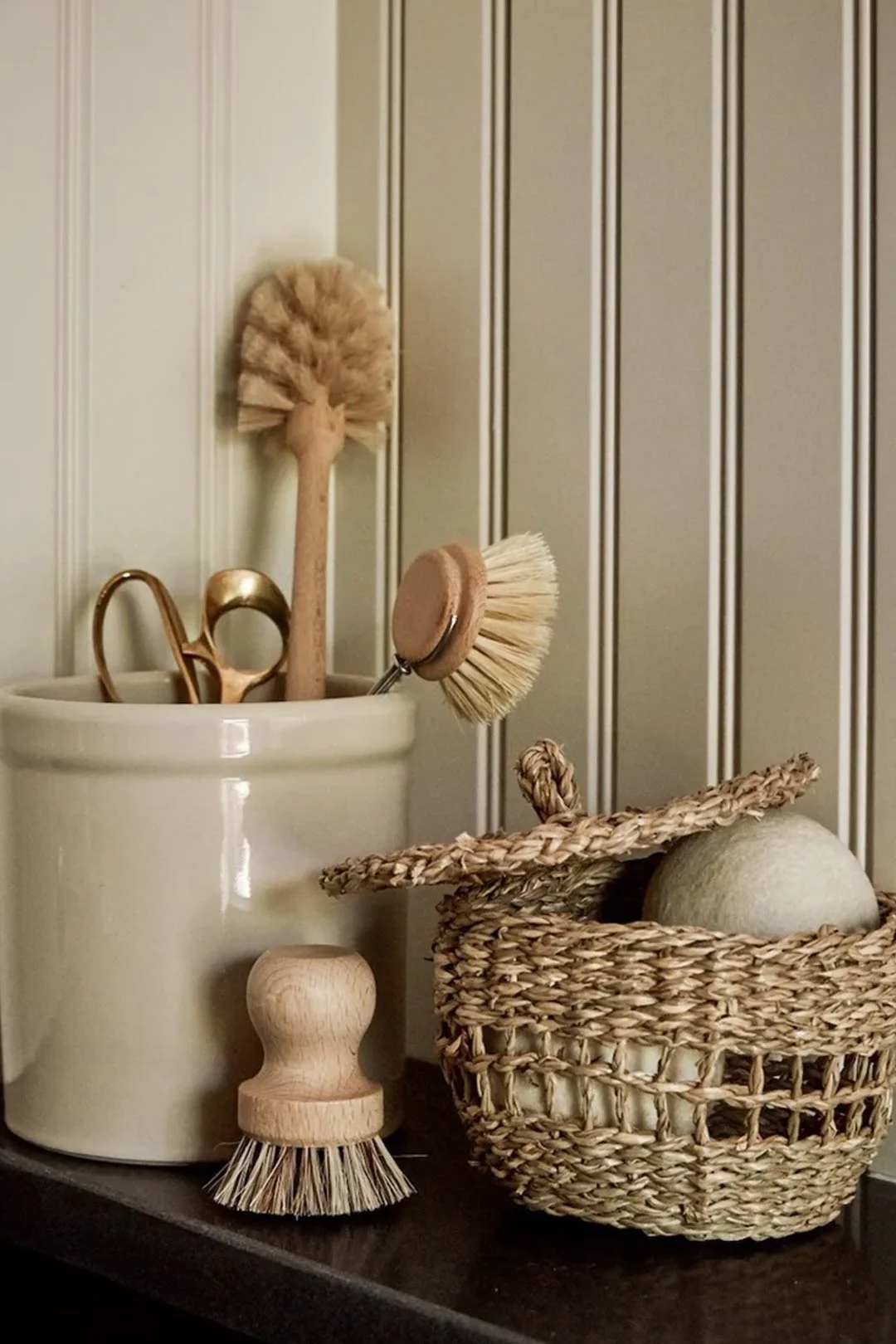 Once your spring cleaning checklist is made, initiate your expedition by putting away anything that isn't where it should be, ensuring any winter-specific items are stowed away for next year's use. This is also a great time to put old bed linen and towels into the machine to wash simultaneously while you clean.
Spring Cleaning Tip: If you have white linens in your home, leave them in direct sunlight for at least 30 minutes to keep them sparkling white. It will also naturally kill any dust mites and deodorise any lingering smells — but be sure to check any care labels prior, as sunlight may affect the quality of some materials.
Before reaching for the vacuum or mop, start first with the roof and make your way down, as this will help any dust or cobwebs that are unsettled to fall onto floors that are yet to be taken care of. Continue moving onto eye-level areas such as windows, tables, frames, or light switches, giving them a thorough wipe-down and sanitise, especially in high-traffic areas.
Spring Cleaning Tip: If you're after a chemical-free bathroom cleaner alternative, try this mix from @elnazhamai:
Spring Organisation
Every household is susceptible to the phenomenon of items being placed where they shouldn't be. Even with the best intentions, elaborate organisational hacks can leave you feeling more stressed than not, needing considerable effort to keep it in working order.
Try implementing some of these easy and practical organisational tips into your home to keep it clutter-free and thriving this spring.
Vanity Organisers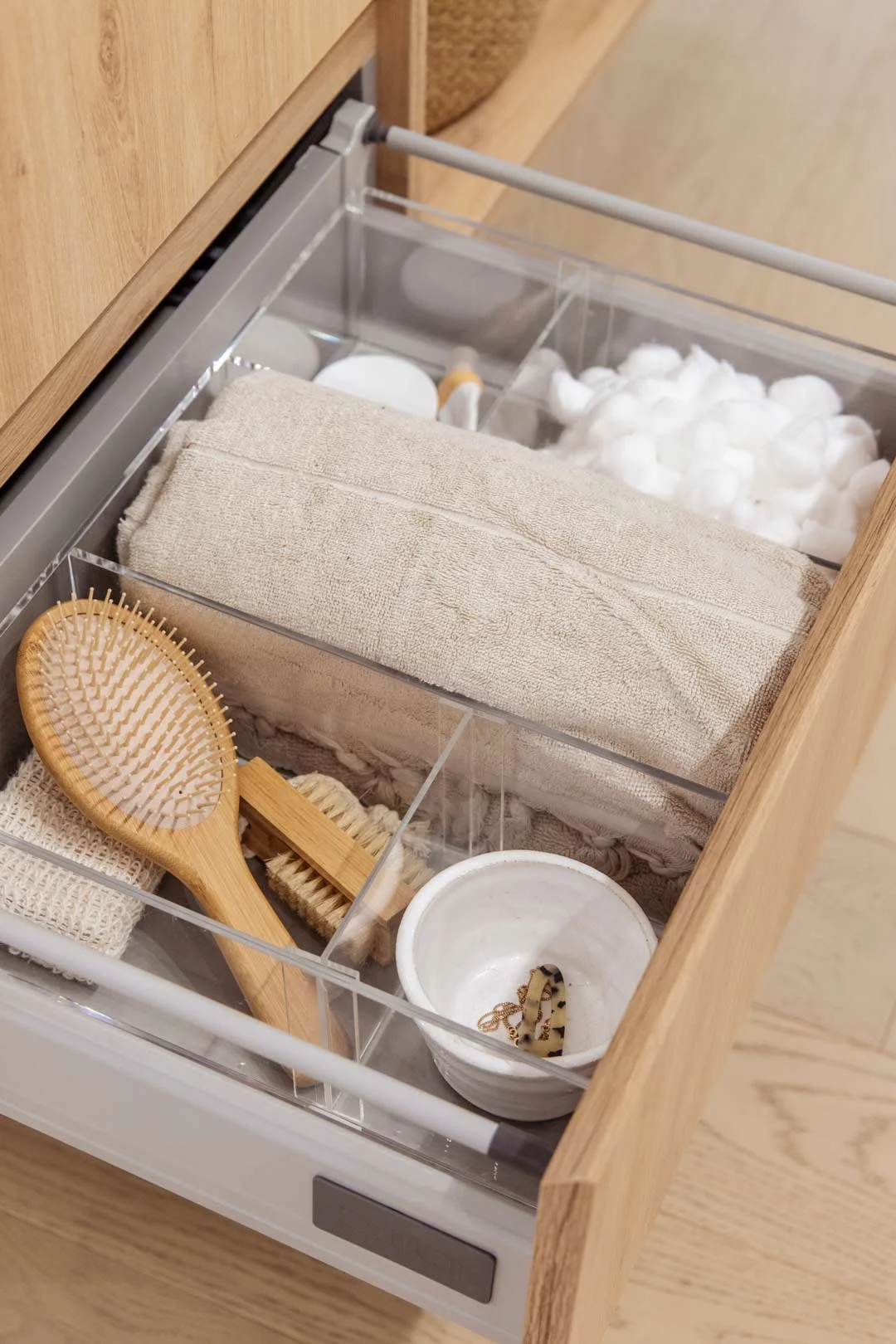 Bathrooms are a high-usage area and can quickly get out of control, especially if you have a growing family or live in a shared house. Ensuring your drawers and cupboards are well equipped to organise your products and cleaning supplies will lighten your spring cleaning endeavours in the future, helping maintain a stress-free zone all year round.
Vanity organisers are a simple yet highly efficient way to keep your drawers clean and organised. Allocating designated sections for individual items within organisers will ensure their stability when the drawers are in use. It will also serve as a visual cue for other users regarding the appropriate placement of items. Our collection of vanity organisers are custom-made to fit our exclusive range of vanities; however, their dimensions should also suit a variety of regular vanities on the market.
Shower Caddies and Shelves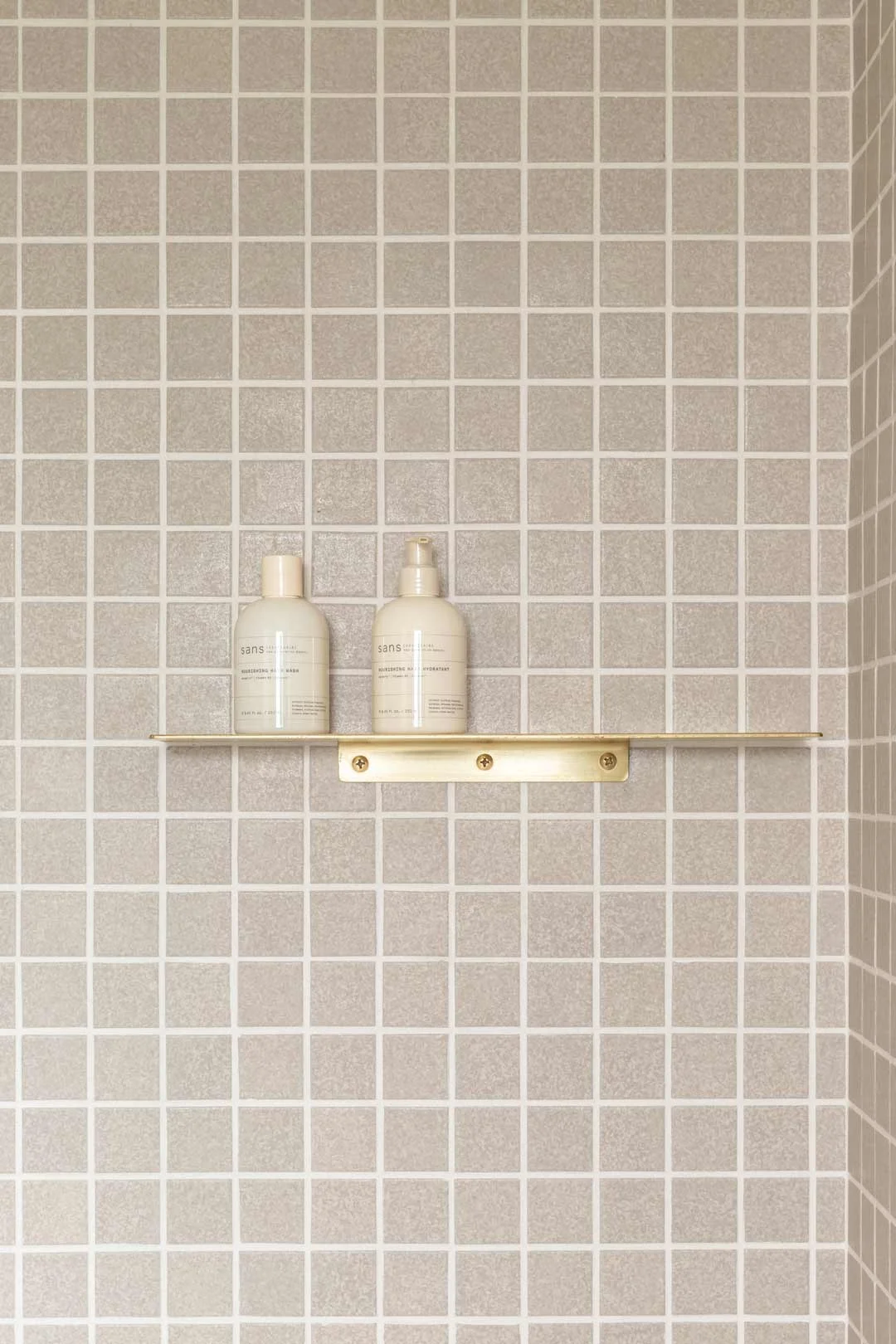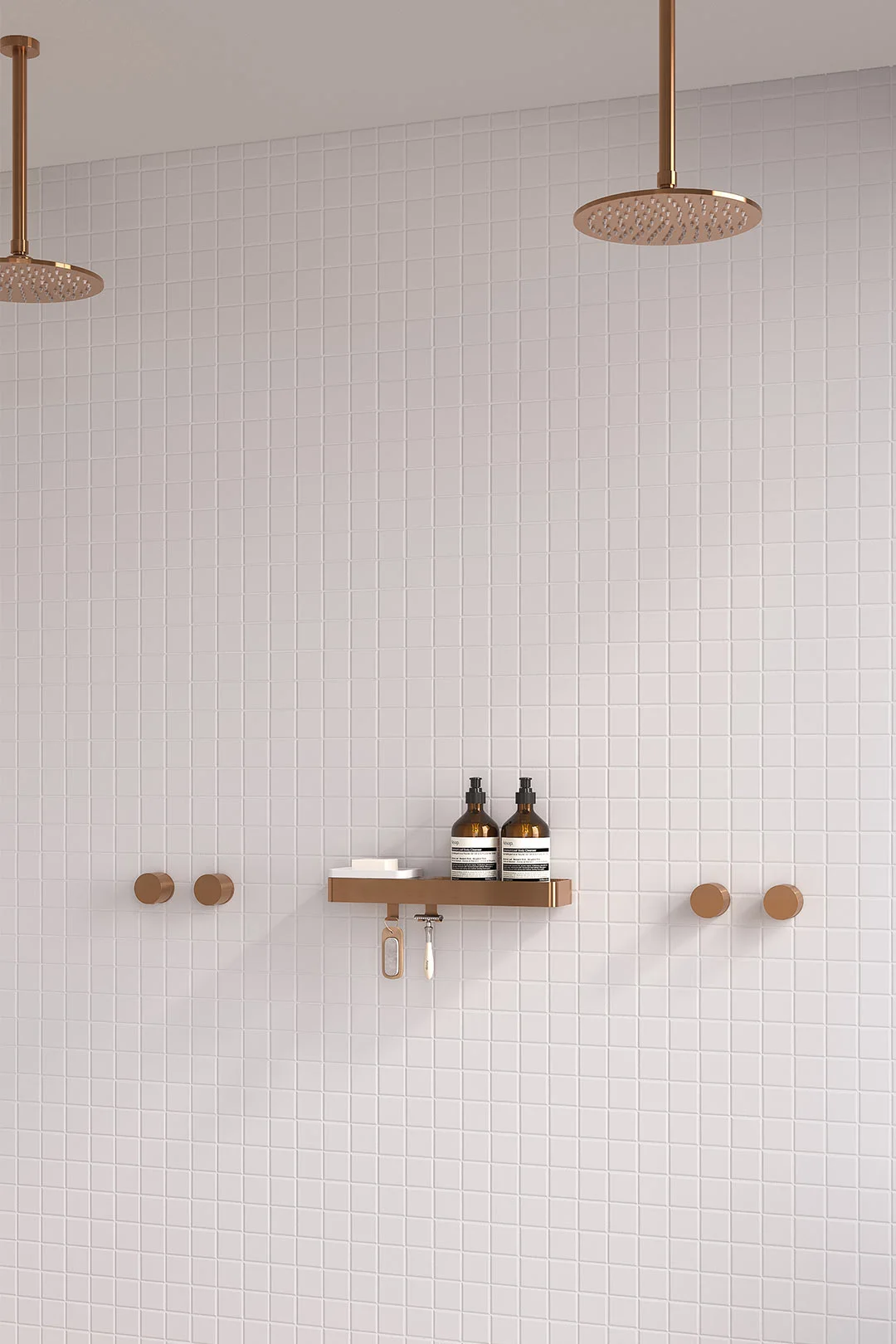 With shampoo bottles, shaving cream, and soap, showers can swiftly turn into a disorderly and chaotic mess. Ensuring sufficient storage within your shower area can significantly enhance the efficiency and relaxation of your shower experience — something we all aspire to achieve. Our range of shower caddies and shelves can be effortlessly installed on any surface, with the additional option to install our hooks underneath to hang loofahs, razors, or exfoliating gloves, effectively alleviating any strain on mixer handles. The hooks can also be convenient for a squeegee, reminding you to maintain clean shower screens throughout your showering routine.
Additionally, wall-hung bottle holders, such as our Lira, are also a great alternative to shelves, keeping your shampoos, conditioners, and soaps off the floor in an aesthetically pleasing and organised manner.
Magnetic Knife Racks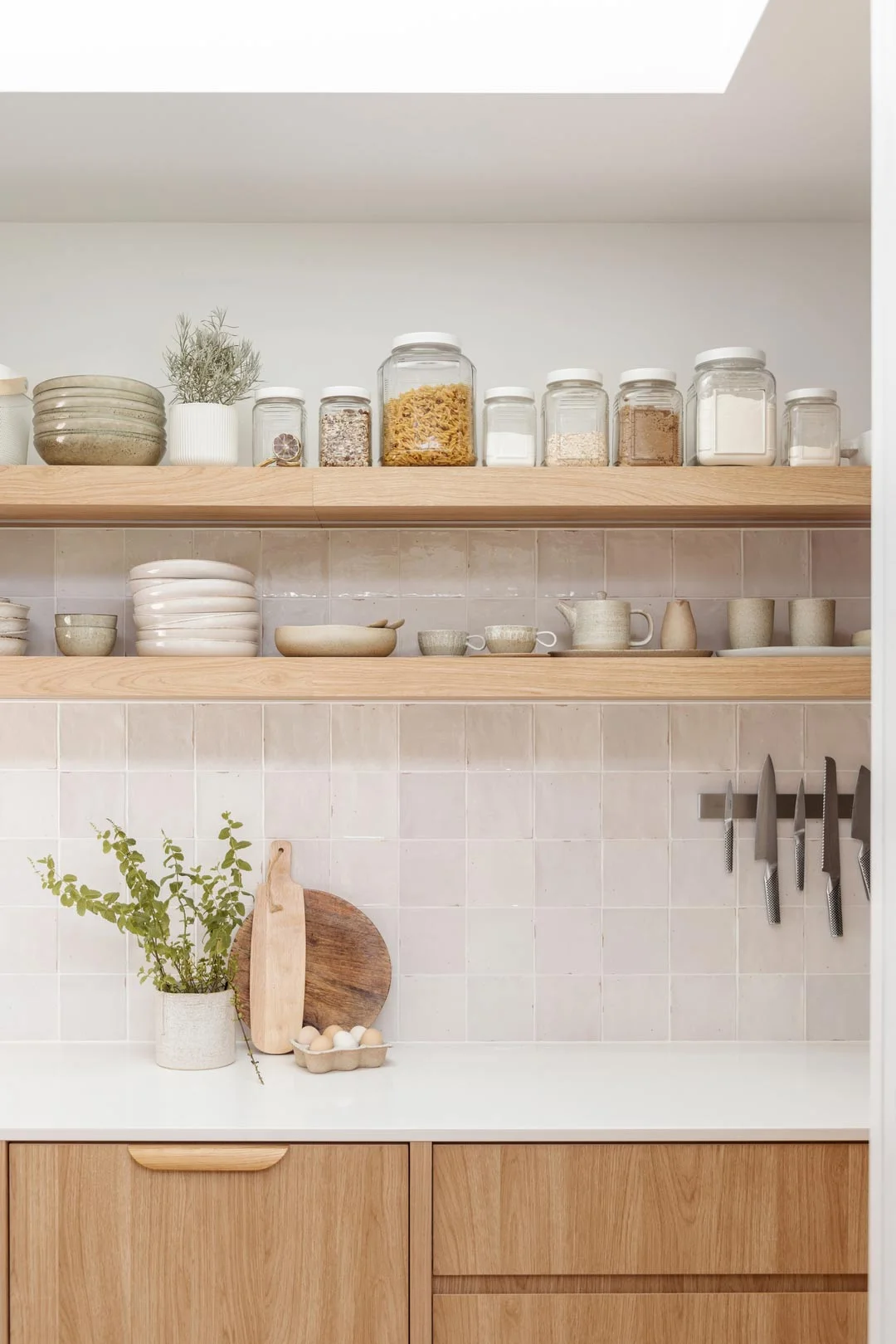 Attaining a kitchen free from clutter starts with organised drawers, taking care to eliminate any potentially hazardous items. We recommend installing a magnetic knife rack near your food preparation area as this not only safeguards young hands from potential harm but also optimises the utilisation of otherwise unproductive spaces. If you can't install a knife rack onto the wall, a bench-mounted knife rack is just as effective.
After securely hanging your knives, arrange your drawers categorically, placing frequently used items like utensils in the top drawer and less regularly used miscellaneous items at the bottom. Simplify this process by utilising kitchen drawer organisers and non-slip mats, readily accessible at numerous homeware stores, providing a straightforward and guaranteed method to introduce effective organisation.
Containers and Dividers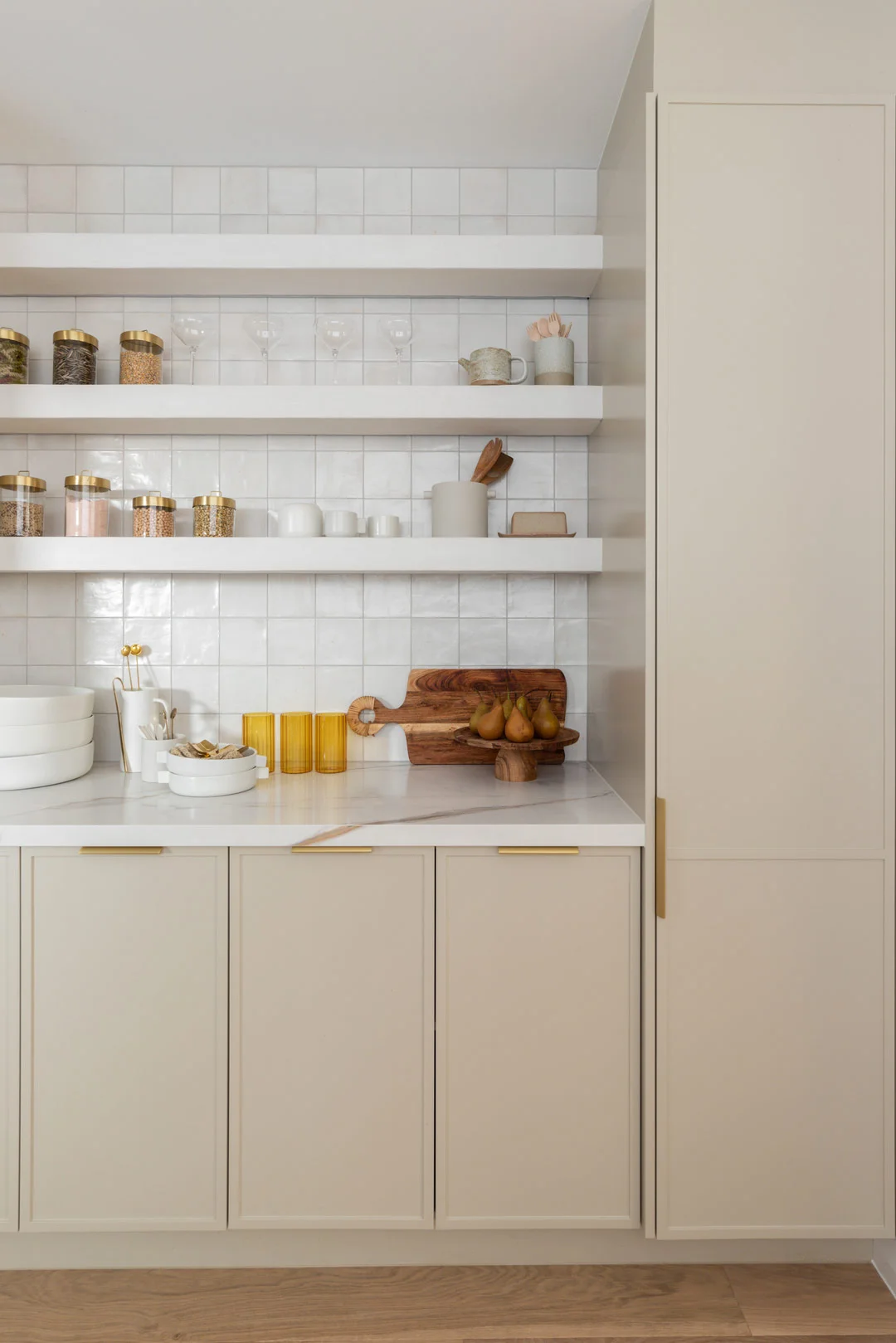 One of the most widely recognized tricks for organisation, and with good reason, involves using transparent containers or mason jars to neatly store food, cleaning tablets, solutions, or extra sponges and wipes. These containers not only allow for efficient stacking to maximise space, but their see-through design also lets you keep track of the contents and know precisely when it's time for a refill.
Additionally, items like Tupperware, baking dishes, pans, and extra cutting boards can quickly occupy a significant amount of room. Consider employing standard office dividers or bookends within cupboards to keep larger items upright, ensuring easy access. For smaller items, you can store containers and lids on a lazy Susan, saving you the hassle of searching through the cupboards for the right match.
Sink Accessories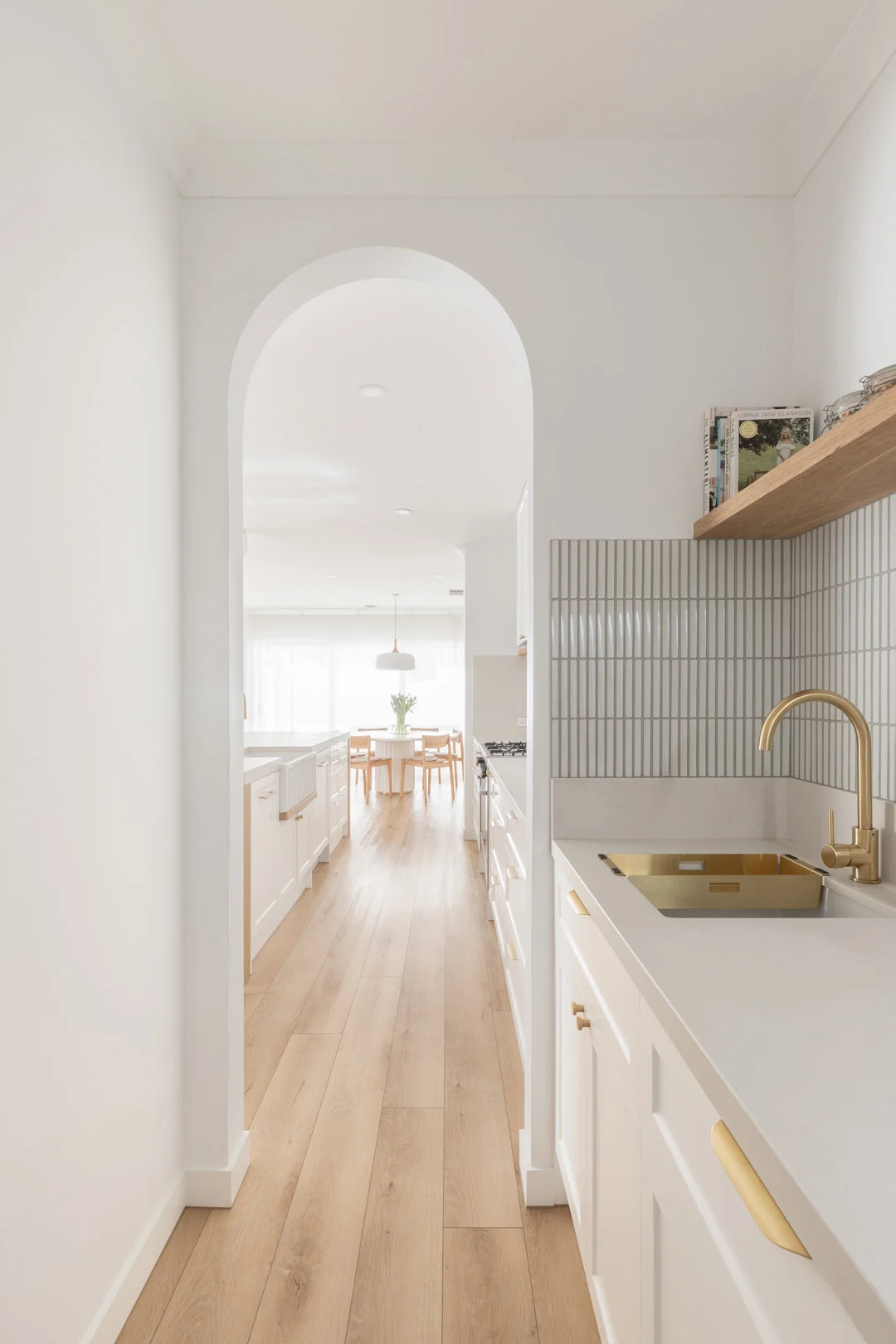 If the kitchen serves as the heart of the home, the sink takes centre stage. An optimal sink setup that can withstand high usage demands while maintaining efficiency during cooking and cleaning is often overlooked yet remarkably important.
To enhance your sink's functionality, ensure you have a secure sink waste that can capture food scraps effectively and a durable sink protector that can guard against unwarranted scratches and dents. Both these items will help the long-term cleaning process, preserving the integrity of your sink and the accompanying pipes. Additionally, having a removable sink drainer, such as our Penelope, will allow for proper drainage of drying dishes without taking up valuable countertop space.
For added convenience, position a colander, such as our Felicity, on the sink's edge for effortless washing of fruits and vegetables. This multipurpose feature also doubles as a suitable spot for placing wet items such as clothes or brushes, facilitating optimal drying conditions to avoid grime build-up and mould.
Laundry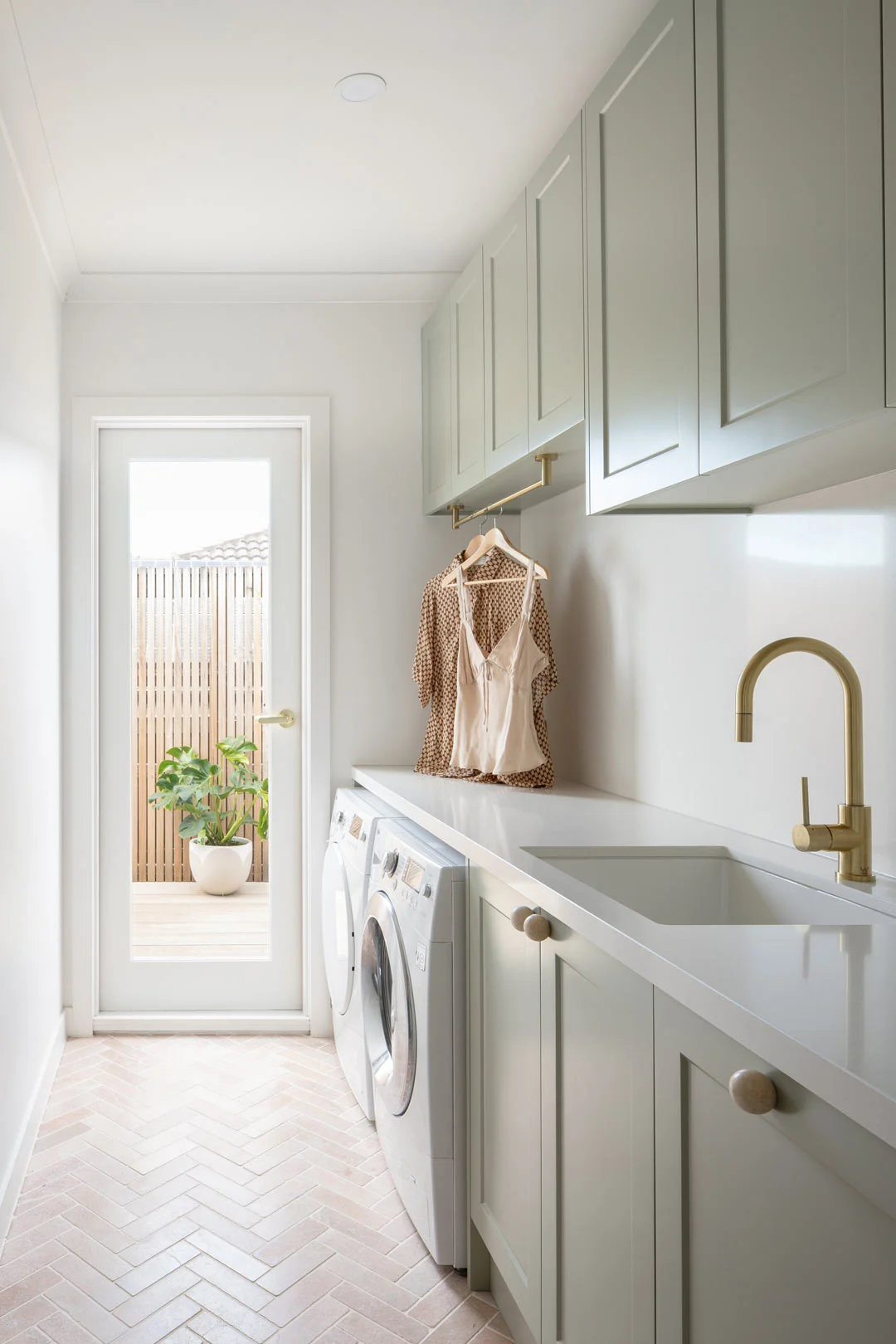 Laundries are the hub of all cleaning in the home and consequently deserve a little extra attention to keep it neat and organised throughout the year.
Installing a towel rail on the underside of your laundry cupboards is a key organisation tip that helps keep delicate items off the floor and away from the sun when drying. This simple yet effective hack not only adds to the visual charm but also maintains tidier countertops and floors. If space beneath your cabinet is limited, towel hooks present an equally convenient alternative; they can be mounted on an adjacent wall, making more efficient use of the available space.
Like kitchens and bathrooms, laundries also benefit from extra storage around the sink. Items like the Felicity Kitchen Sink Colander or Maya Shower Caddy with hooks can keep cleaning bottles and cloths out of the sink, keeping your countertops tidy.
Spring Decor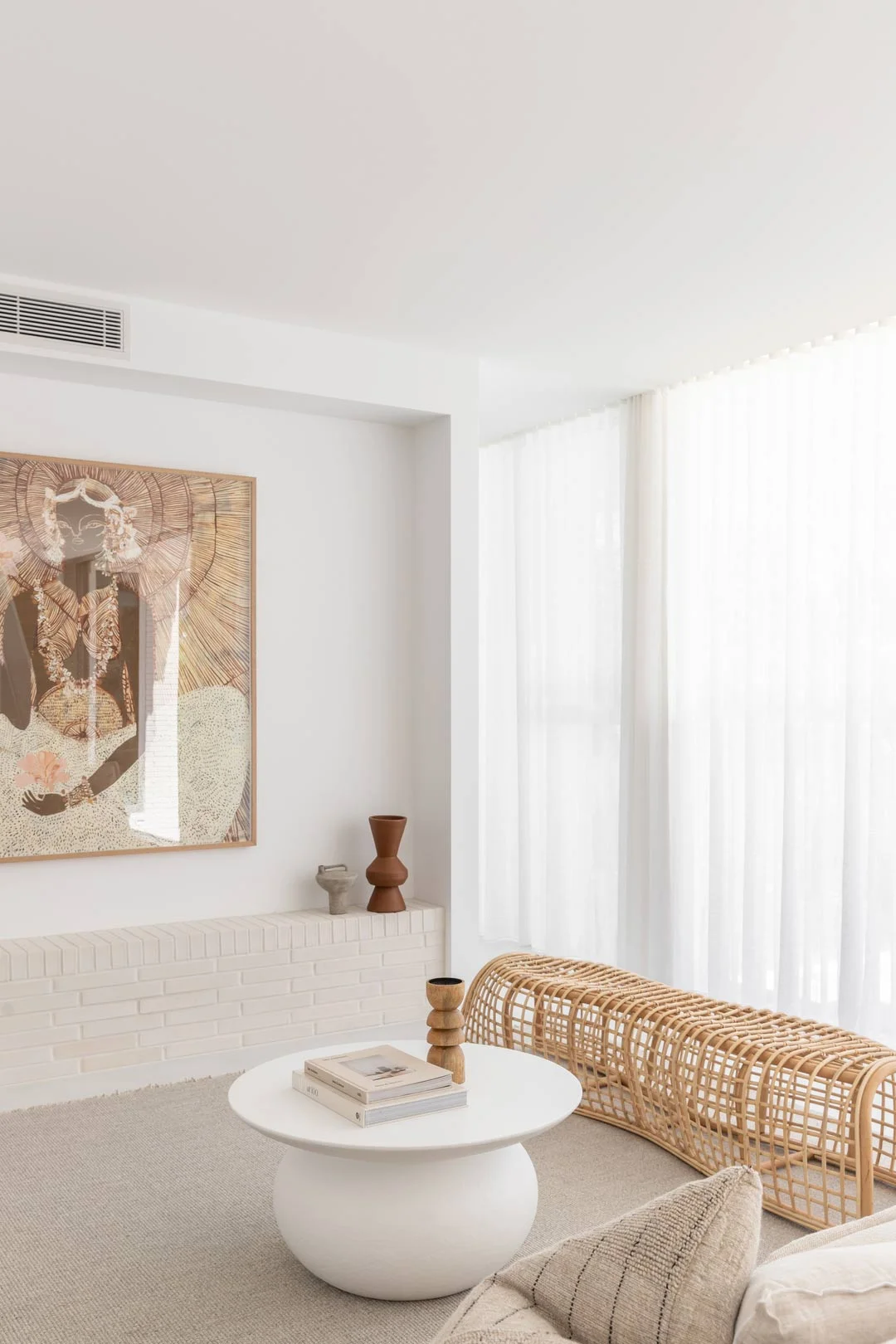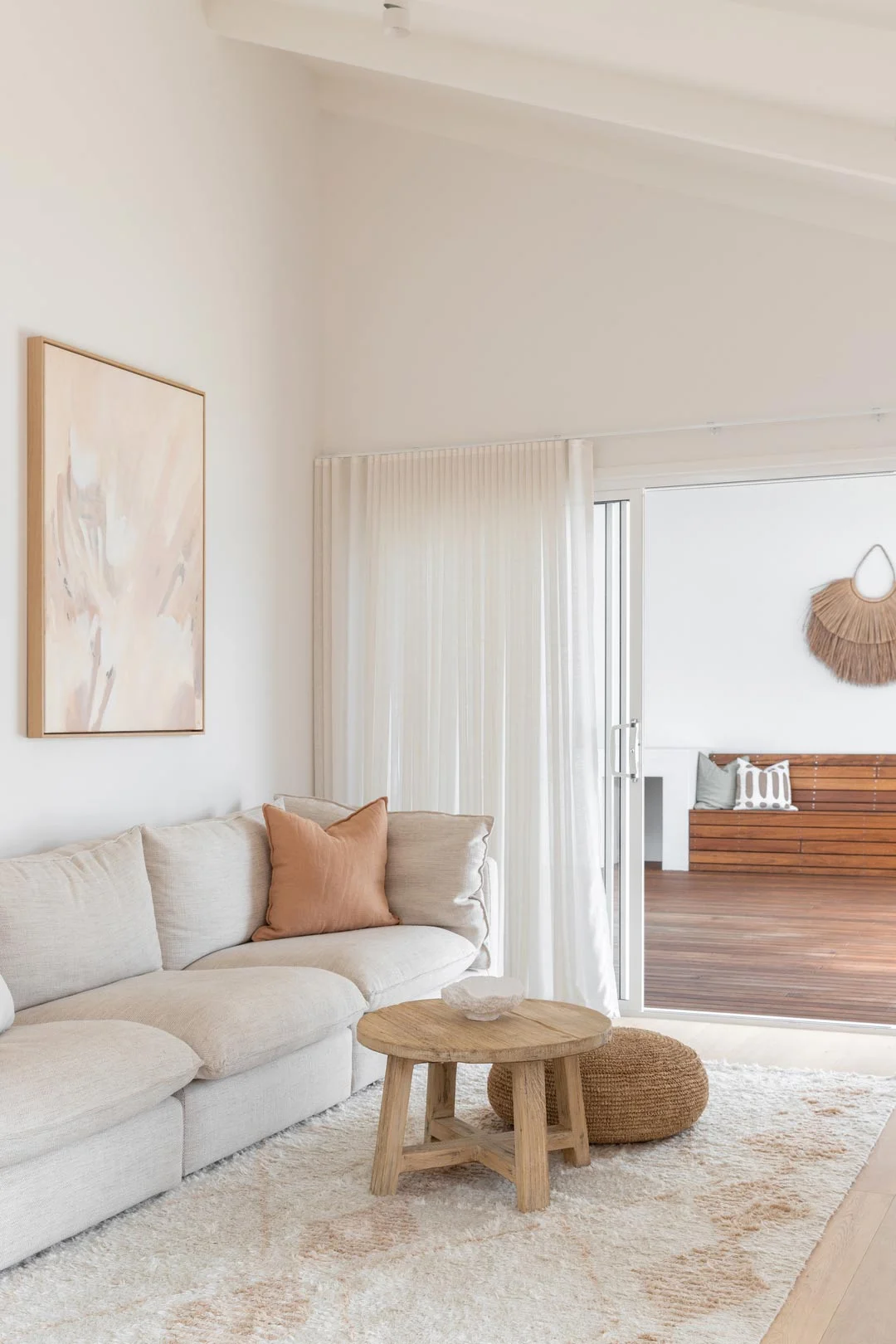 Nothing establishes the start of the new season like redecorating and embracing lighter interiors for the warmer season ahead.
Although spring is often synonymous with pastels and florals, the essence of spring decor is about decorating in a way that resonates with you, much like the philosophy behind dopamine design.
For spring decorating that will seamlessly transition into summer, trade heavy textures and fabrics for lighter counterparts. Swap out a thick rug for a lightweight rattan alternative, and introduce furniture pieces in neutral tones with curved, organic lines to create a gentler atmosphere that evokes coastal living.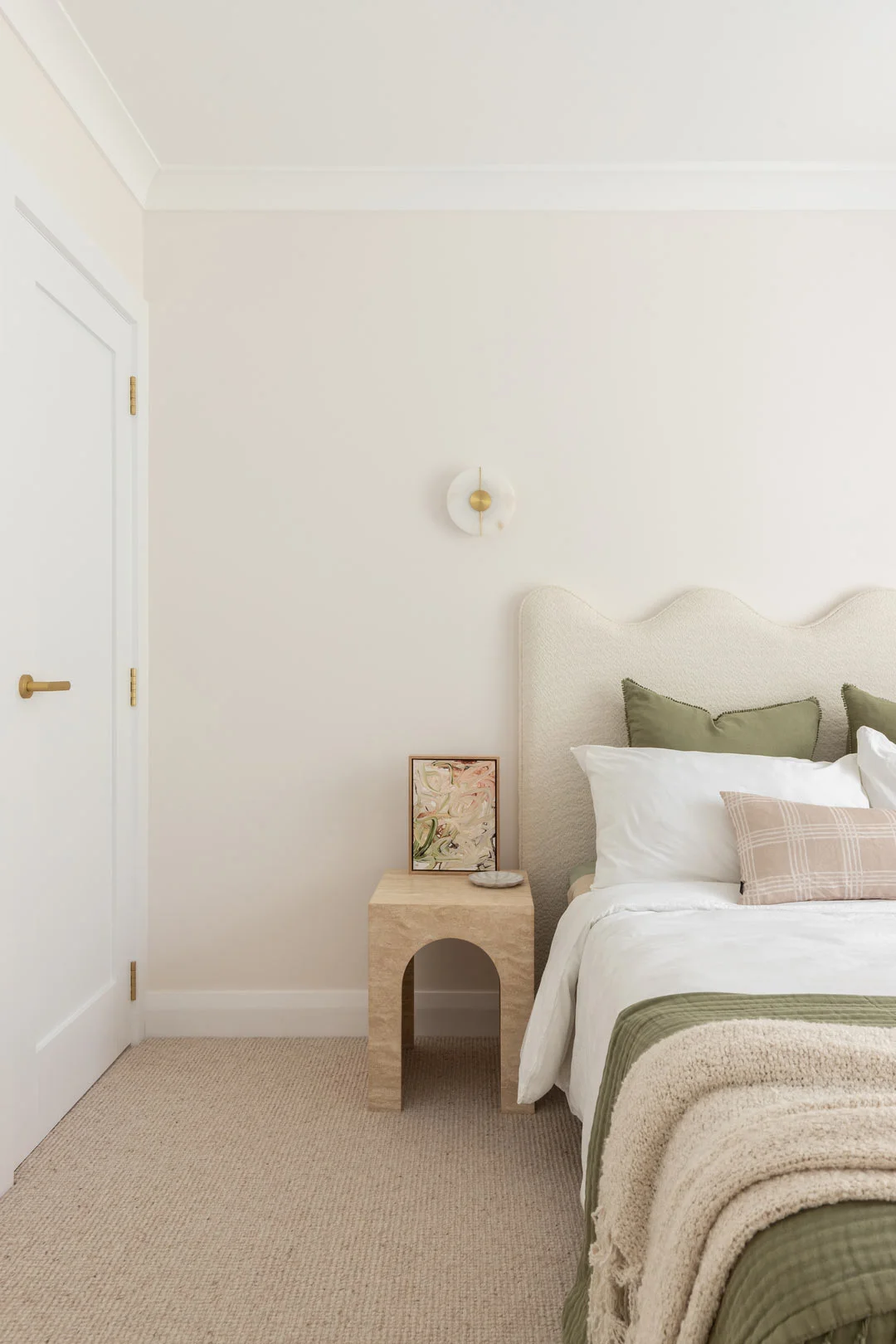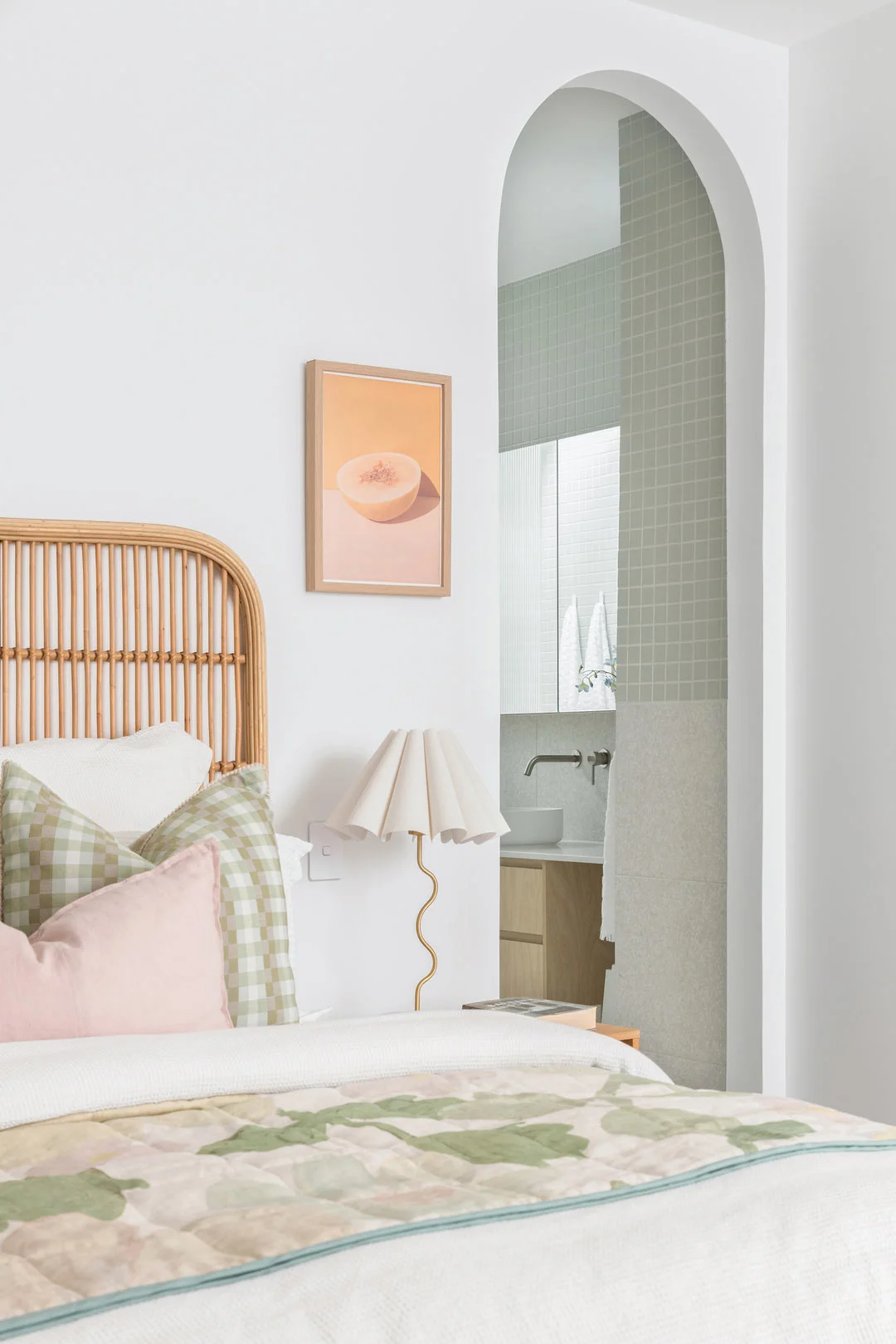 And of course, don't forget the fundamentals: switch out your winter duvet sets for more breathable linens in tranquil hues, ensuring a peaceful and rejuvenating night's sleep.
For a more substantial transformation in your surroundings, consider the installation of fresh fixtures or hardware throughout your home. By swapping out elements such as your kitchen sink's tapware, cabinetry handles, or even the shower head, you can impart an entirely revitalised ambience to your home in a more cost-effective approach than extensive renovations or relocating.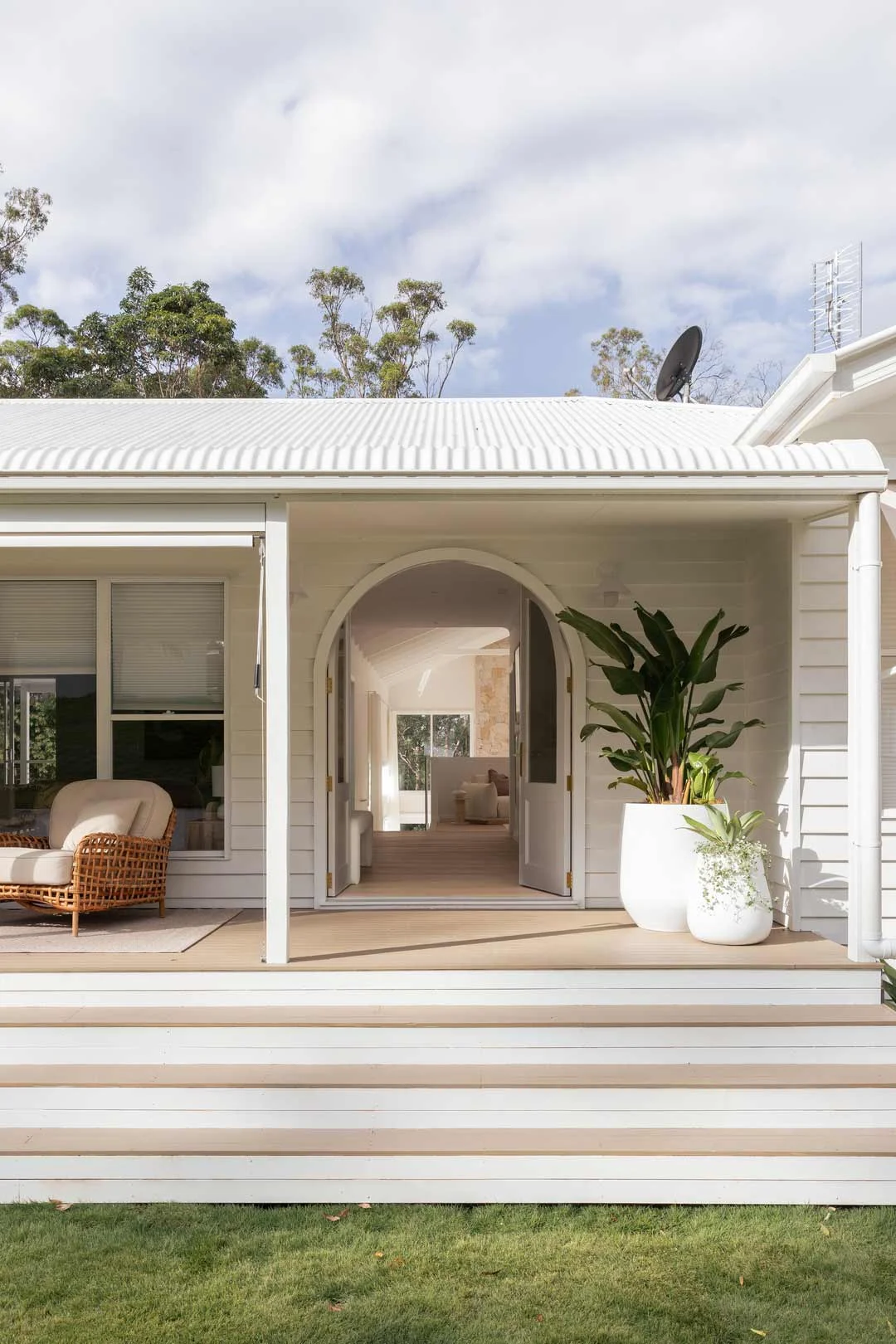 Regarding front porch decorating ideas for spring, begin by power-hosing your home's facade to eliminate watermarks and grime buildup. While applying a fresh coat of paint can breathe new life into your front porch, it might not be feasible for some. Opt instead for a quick and simple refresh by adorning your porch with planter boxes full of vibrant herbs or flowers. Enhance the look by incorporating a new patio set and updated light fixtures alongside the planter boxes to elevate your home's curb appeal.
Of course, for an affordable alternative, a simple bunch of fresh flowers or introducing a new pot plant is sometimes all you need when preparing your home for spring and is readily available for most.
More than home decor and cleaning, spring is a timely reminder to prioritise the well-being of yourself and your surroundings. Intentionally take some to reflect and bid farewell to the previous season, readying yourself for the upcoming one with a fresh perspective and home to match.
After some more spring inspiration? Check out 7 Dopamine Interior Design Tips to Create Joy at Home.