7 Dopamine Interior Design Tips to Create Joy at Home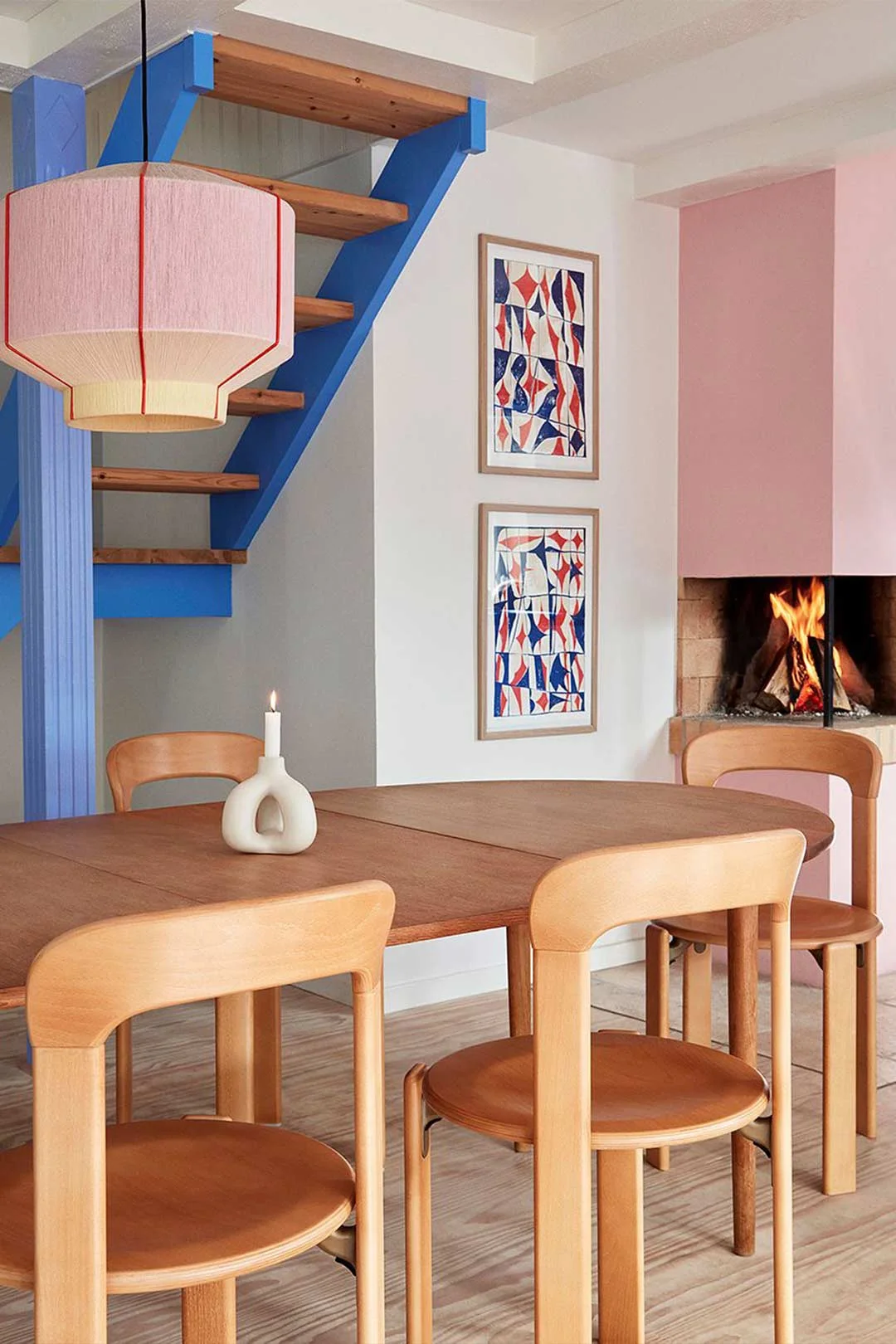 It's currently one of the most fascinating TikTok interior design trends — and definitely the happiest! Dopamine interior design boldly asks you to put your best, most exuberant self out into your home — so you can feel like a kid in a candy store every day. Harking bright, playful colours and fun, outgoing patterns, this article breaks down what the style is and how you can implement it to bring a positive giddiness to your moments.
What is dopamine interior design?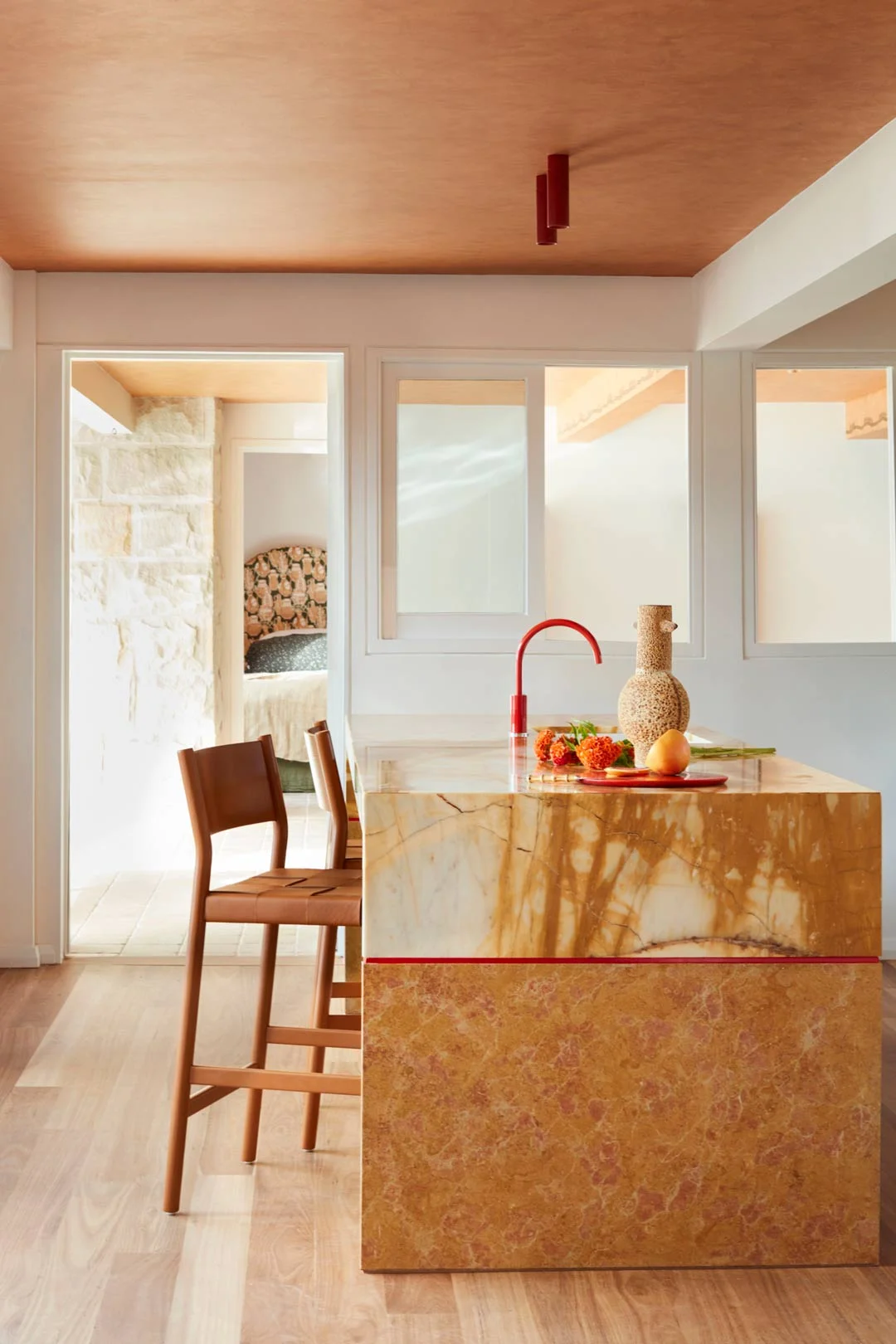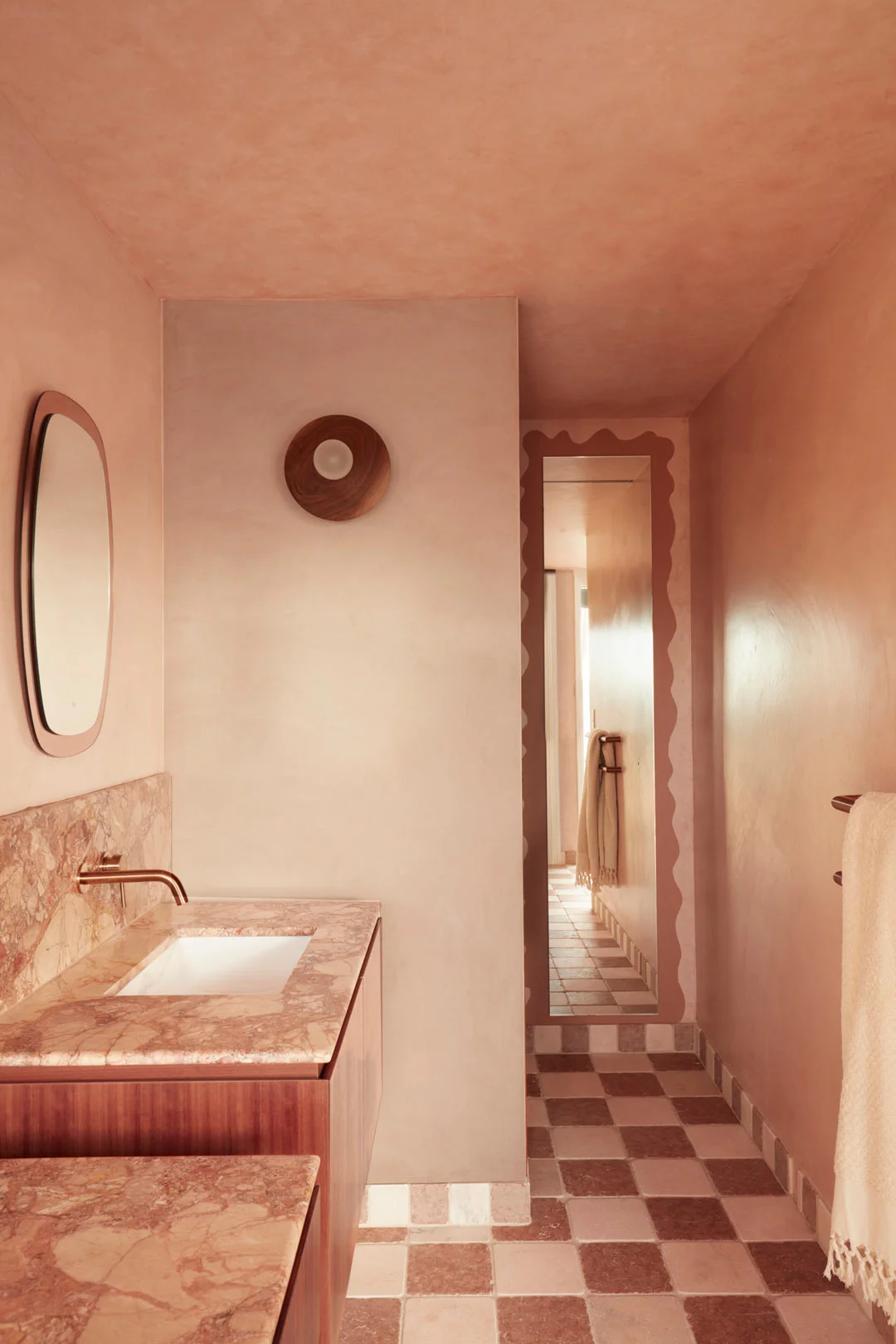 Dopamine interior design describes an enthusiast's approach to colour and decor in the home to stimulate the brain's pleasure hormone — dopamine. It's visually dazzling, positivity-inducing, and a galvaniser of well-being. This colourful interior design style takes note of patterns, textures, lighting, and spatial arrangement in order to create the most emotionally engaging and rewarding space. There isn't a set structure to dopamine decorating, and that's part of the lesson — allow joy's pulse to melt your creative inhibitions and see where your instincts take you.
It should be noted that what sparks dopamine can be subjective, and this style generally showcases projects that express colourful, creative environments — as colours can have an effect on your psyche. But the ethos is very much the same regardless of what you're into: design for yourself and incorporate elements that genuinely make you happy, in the arrangement that makes you happy.
Coming off the back of COVID days and induced by the strong rejection of "millennial grey", dopamine decorating took off as a TikTok interior design trend in 2023. Many users have shared snippets of their homes, often with colourful and quirky iterations of dopamine decor that were made or repurposed by themselves.
From dopamine dressing to dopamine design trends — it seems TikTok is very interested in how creative pursuits can speak more directly to mental and emotional fortitude.
Understanding the Dopamine Hormone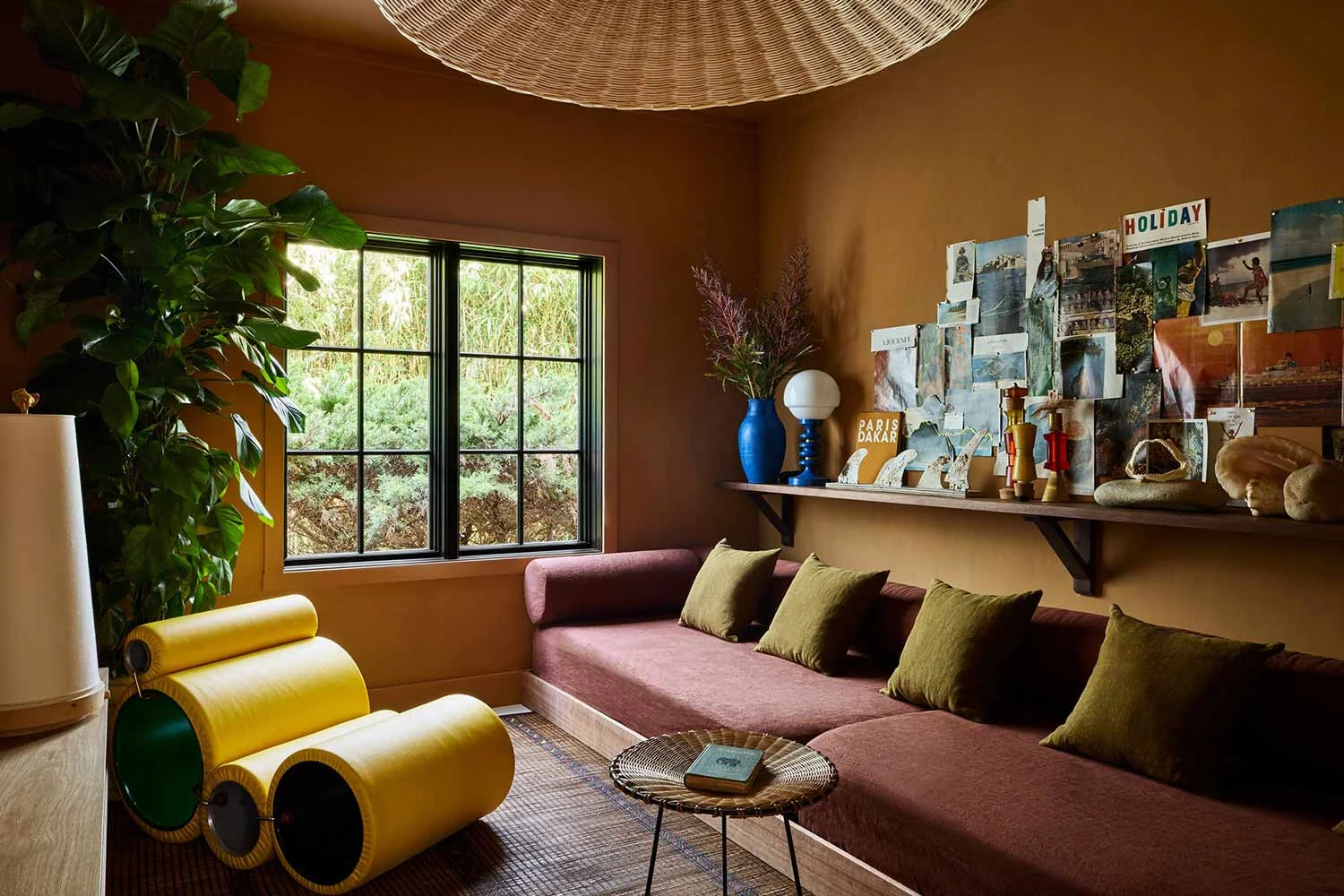 Dopamine interior design explores neuroaesthetics, where the relationship between beauty/art/objects and the brain's patterns are examined. Choosing to design in this way aims to activate dopamine, often referred to as the pleasure, reward, reinforcement, and motivation hormone. It's a complex and multifaceted neurotransmitter. Put simply, it's our body's way of learning what feels good while also helping regulate mood.
When we partake in, see, or listen to something we enjoy, dopamine is released as a way to reinforce this behaviour to us. So if you've been wanting to feel more connected to your home, where it reflects and reinforces joy, the dopamine design trend might just be up your alley.
The reason why this style often has bright, brilliant colours in its midst, is because tones such as orange, yellows, greens, and blues may help increase dopamine. There are many sources about how colours instantly affect mood; however, one observed how colours affected pregnant rats over a long period of time. When exposed to green and blue, it was found to increase dopamine in the mothers and resulted in higher concentrations in the offspring. Colours like black were found to decrease dopamine. While these findings may not relate to humans, it's interesting to note how colour alone may affect the way you respond.
When it comes to dopamine decor and design, there are numerous ways to curate your home to be a place that inspires daily joy. While this is based on personal preferences, here are some ideas to get you started.
How to Incorporate the Dopamine Design Trend
1. Colour Is Your Companion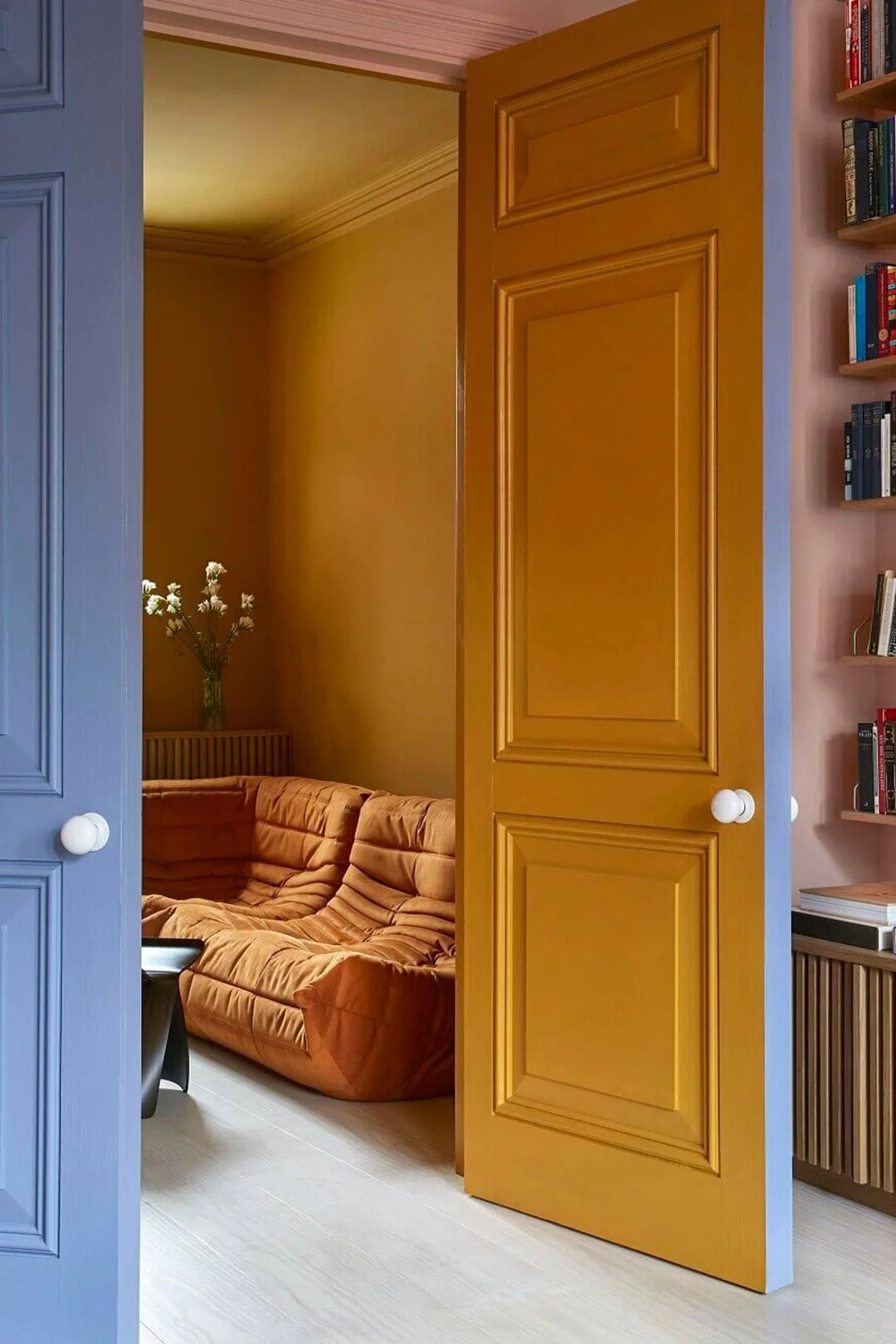 Contemporary design has created a comfort zone of neutrals. While this offers a level of safety in terms of timelessness, it can manifest as a fear of embracing the full spectrum of colour.
In dopamine interior design, you're asked to experiment and play with colours that catch your eye. Try lively pastels, such as periwinkle, ochre, rose, or peach, and begin to accent small items as an introduction. Side tables, picture frames, tapware, and plant pots are some areas where you can start to embrace a dopamine decor perspective. Go bigger by colouring window sills, archways, doors, cabinets, or even painting a wall bedhead. Slowly by slowly, your space will become a colour-blocked playground of optimism.
2. Day and Light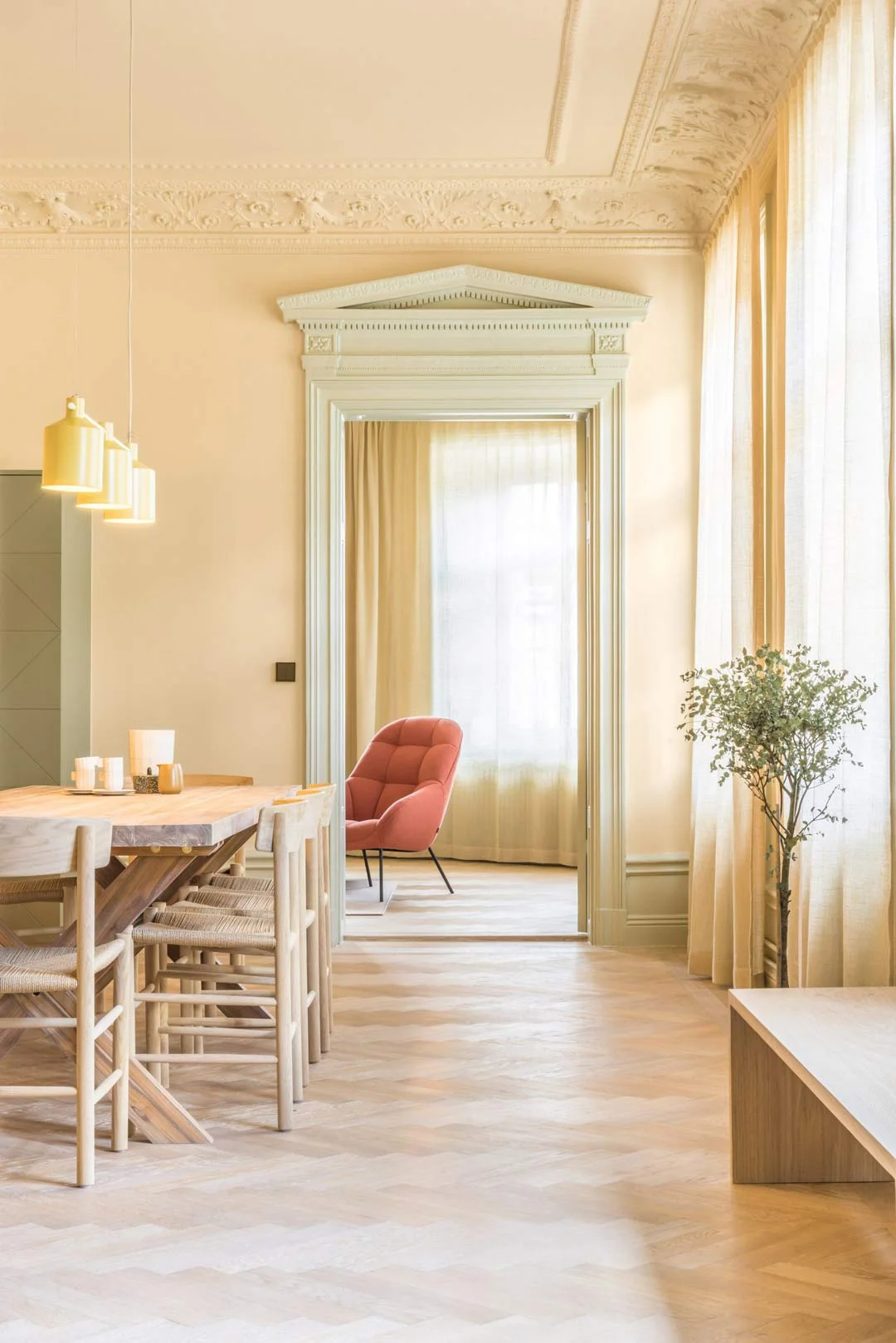 Daylight is a home's best accessory and has many physical and emotional benefits. Letting the sun spotlight your scheme and brighten your mood, plays into the ethos behind dopamine interior design. Keep curtains out of windows for a period of time and watch the day chop and change — the outside becomes an engaging part of your internal environment.
If your existing design doesn't account for lots of natural light, you can warm your scheme with ambient lighting. Vintage floor lamps, funky desk lamps, and fairy lights can be used to bring comforting illumination and style to your home. Try installing smart globes and playing around with different colours throughout your space for a unique dopamine decorating edge.
3. Meaningful Matters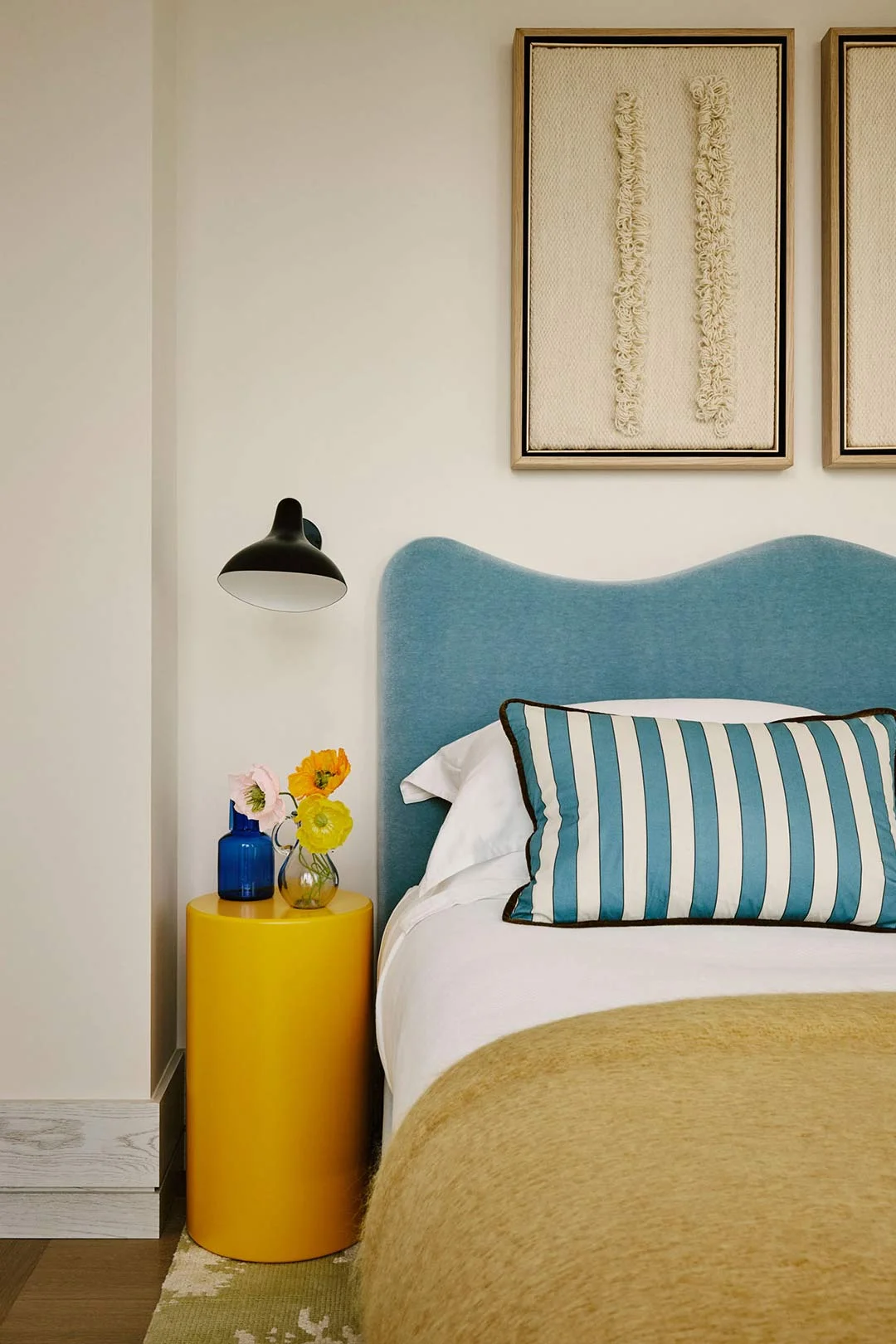 The pieces that have sentimental value are clear harbingers of the dopamine design trend. Boxed-up mementos that live in dark garages deserve to light up your life every day. Go through belongings and think about ways they could become dopamine decor instead. Perhaps a quirky pottery mug could hold a single flower in water, or your children's sports ribbons could be fashioned into an eccentric wall hanging. Support dopamine release by sitting down and getting creative with the things that mean the most to you.
4. Plants for Positivity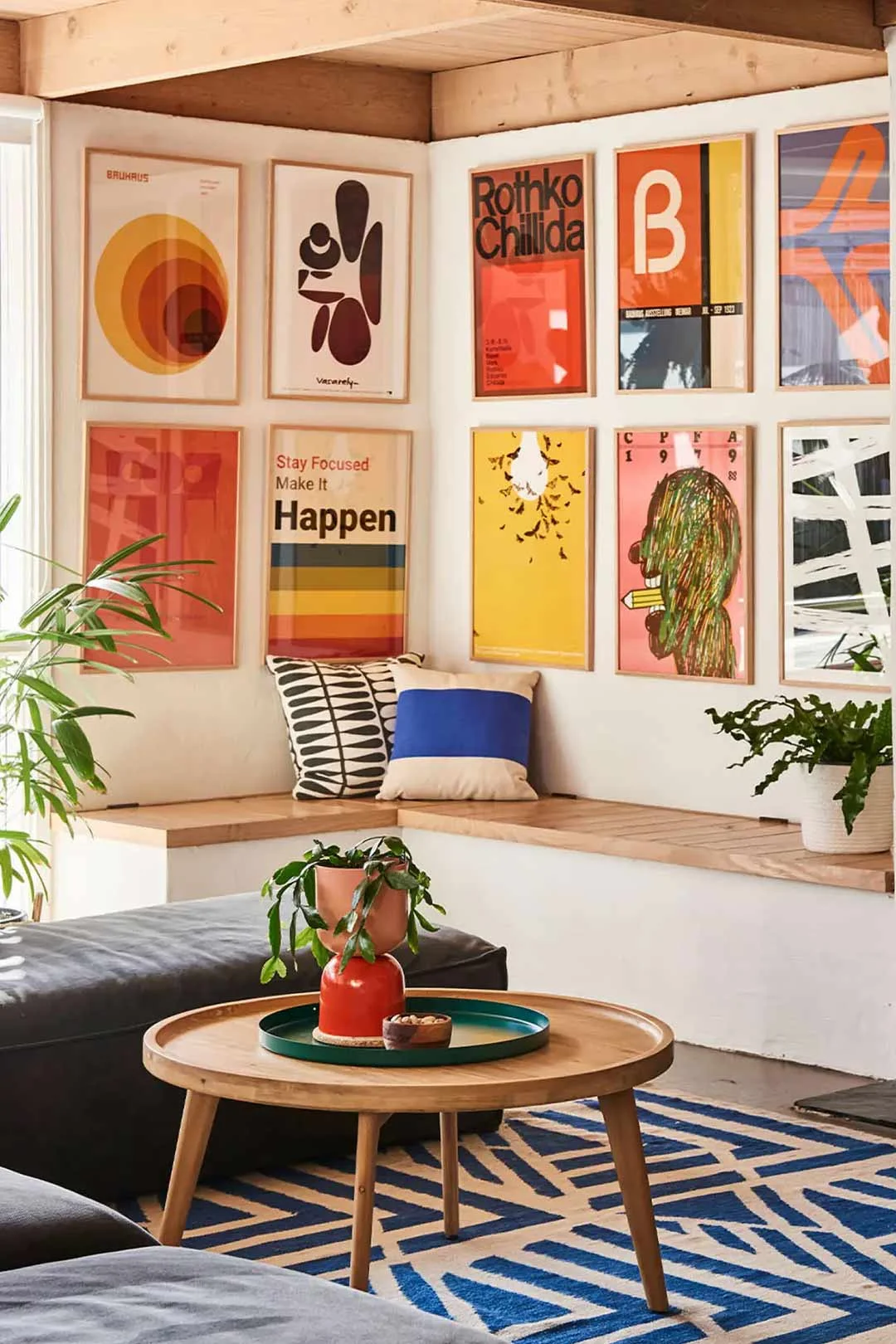 Plants typify dopamine decorating as they naturally promote joy, relaxation, and a sense of connectedness to your immediate surroundings. They can be enhanced with colourful pots, or intriguing plant stands to further instil dopamine interior design. As plants come in all shapes and sizes, they offer a wonderful opportunity to think about different ways they could be placed or arranged. A hanging spider plant or hardy Zanzibar can bring life to empty corners, fill out the space around a TV cabinet, or vivify your bathroom.
5. Let It Breathe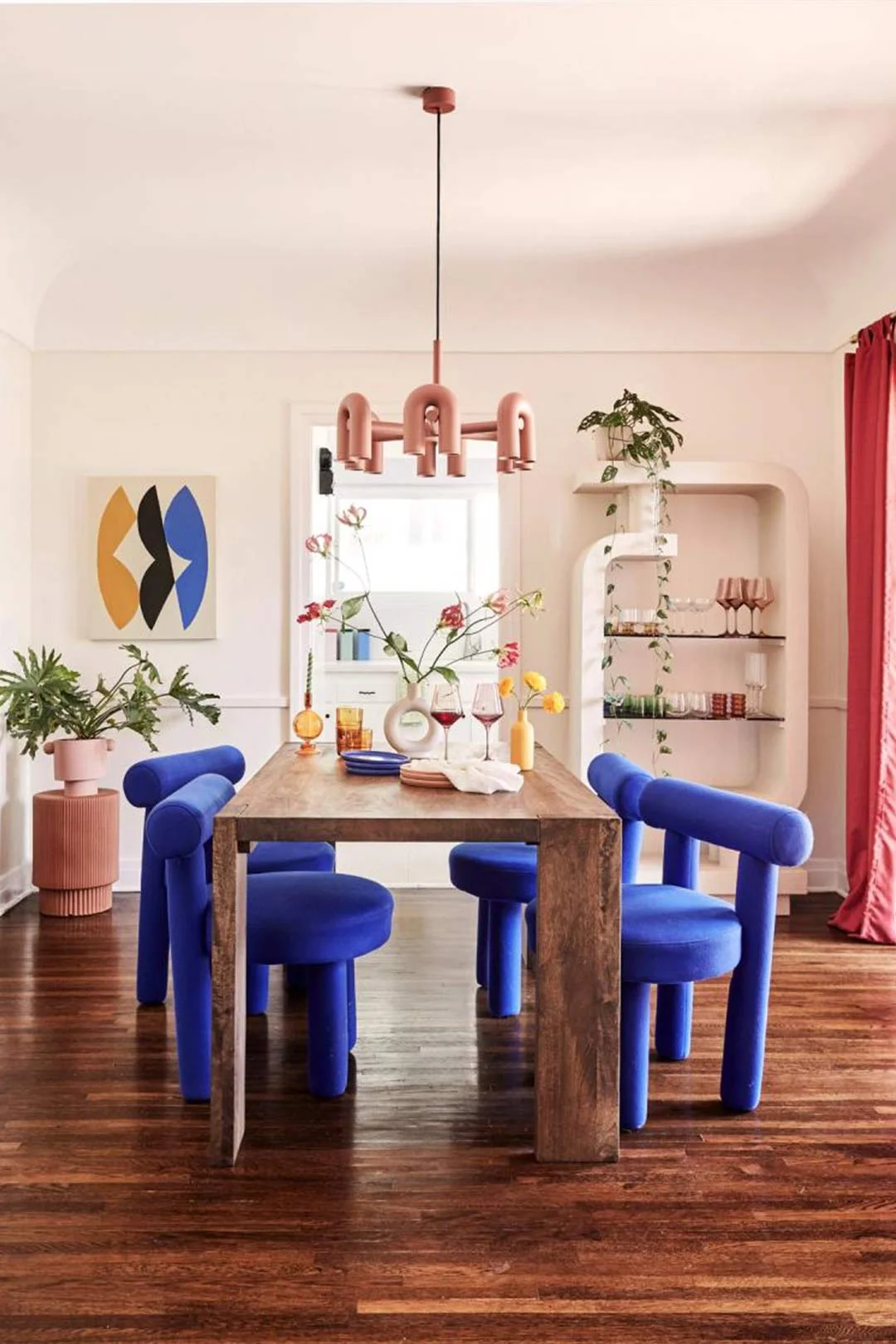 Open-plan spaces where you can fully unwind and move around helps create a dopamine interior design atmosphere. Your home should feel like a haven, not a trap. See if you can move furniture in a way that works better with your routine flow. Consider the items in your space, where they are, and how often they get used.
For example, you may have an occasional chair that only gets used when guests visit. While it may not take up too much room, it's just enough in the way that you constantly run into it or take a slightly longer route to get from point A to point B. Could it be placed somewhere else in your house? Or perhaps have a small pouffe instead that can be easily stored away?
Optimising your home to work best for you welcomes a sense of order, resulting in happier day-to-day living.
6. Play With Pattern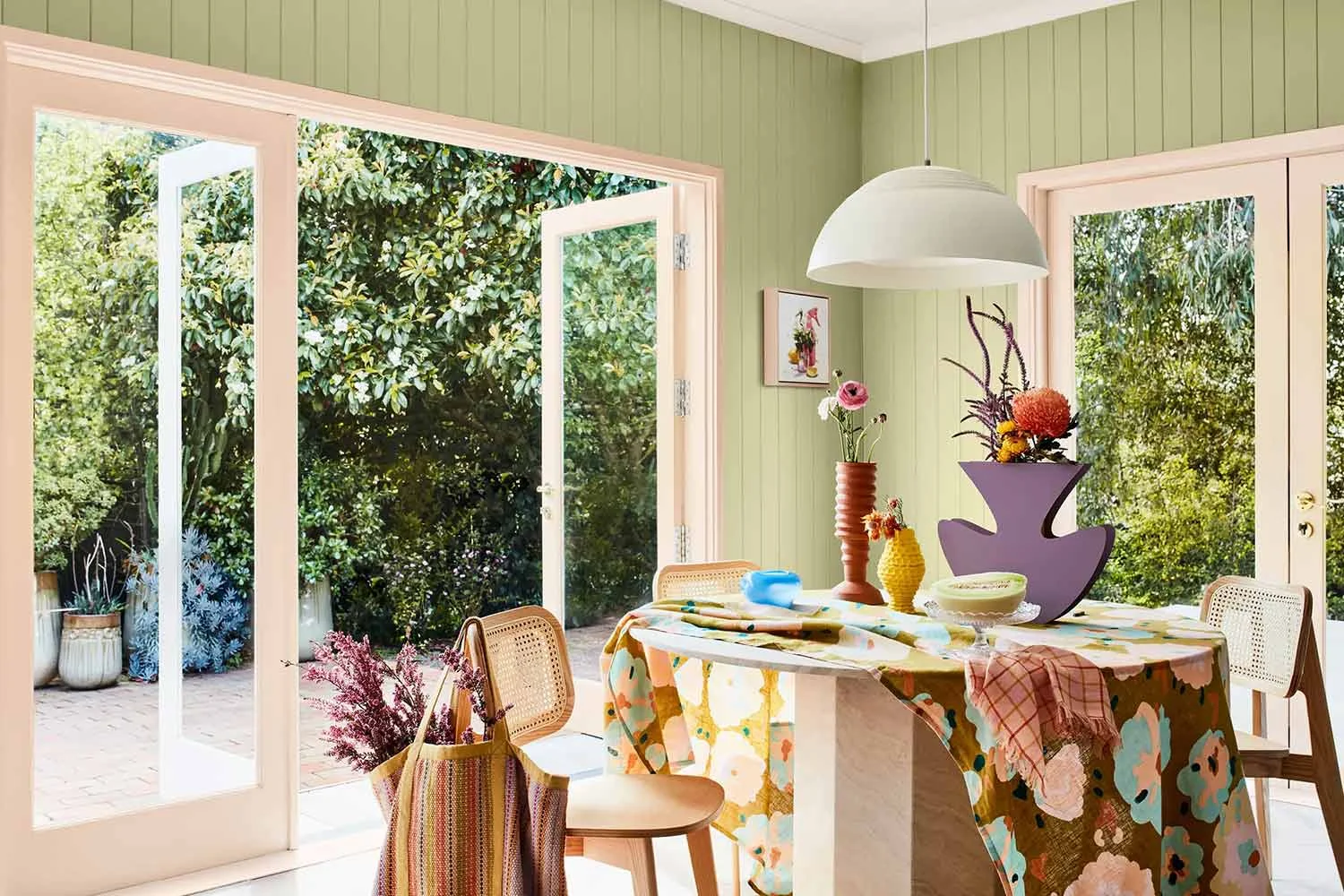 Playful patterns infuse movement, rhythm, and energy into your scheme. Looking at the undulating shapes and colours can be an enthusiastic experience, proving to be an absolute staple in dopamine interior design. Diversifying the patterns in your home creates a visually and physically enriching environment, as engaging with repetitive forms can activate the brain's pattern recognition systems.
For more novelty in your interiors, incorporate boldly coloured, whimsical patterns. Forms from Keith Haring's artworks are a great source of inspiration for fun patterns. To create a more gentle rhythm, pick ordered patterns such as stripes.
7. Charismatic Aromatics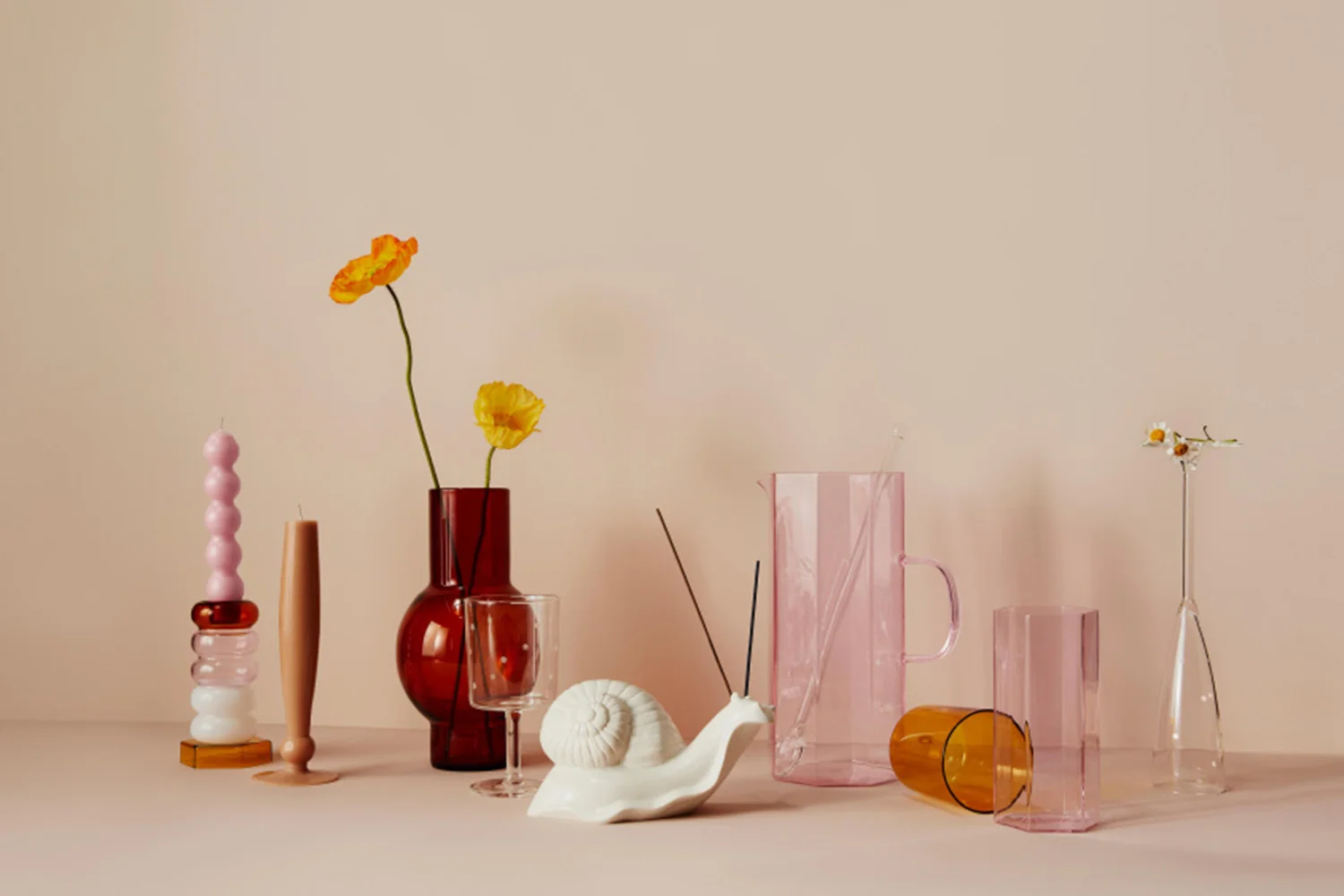 Want to enhance the invisible? Bring your favourite scents into your dopamine decorating plan. Energising aromas such as citrus, eucalyptus, peppermint, and pine can give you a little pep as you move throughout your home. Giving notice to the smell sense builds a more holistic view of dopamine interior design, as it invites an often overlooked component of engagement. Scents can be conveyed through candles, incense, steam or stick diffusers, or oil burners, and finding one in a fun colour or design is even better for creating dopamine interiors.

It's fascinating how one of the most popular TikTok interior design trends can evolve to grow into our everyday discourse, which just underscores its transformative edge. Dopamine design challenges us to push beyond aesthetic superficialities, and bring into question what will genuinely make us happy in our spaces. By focusing on styles, items, and arrangements that create contentment, our homes can reflect a profound iteration of our values.

Get inspired on your dopamine interior design journey with WOWOWA Presto, a colourful art deco-style home in Melbourne.