How to Introduce Monochromatic Colour Schemes Throughout Your Home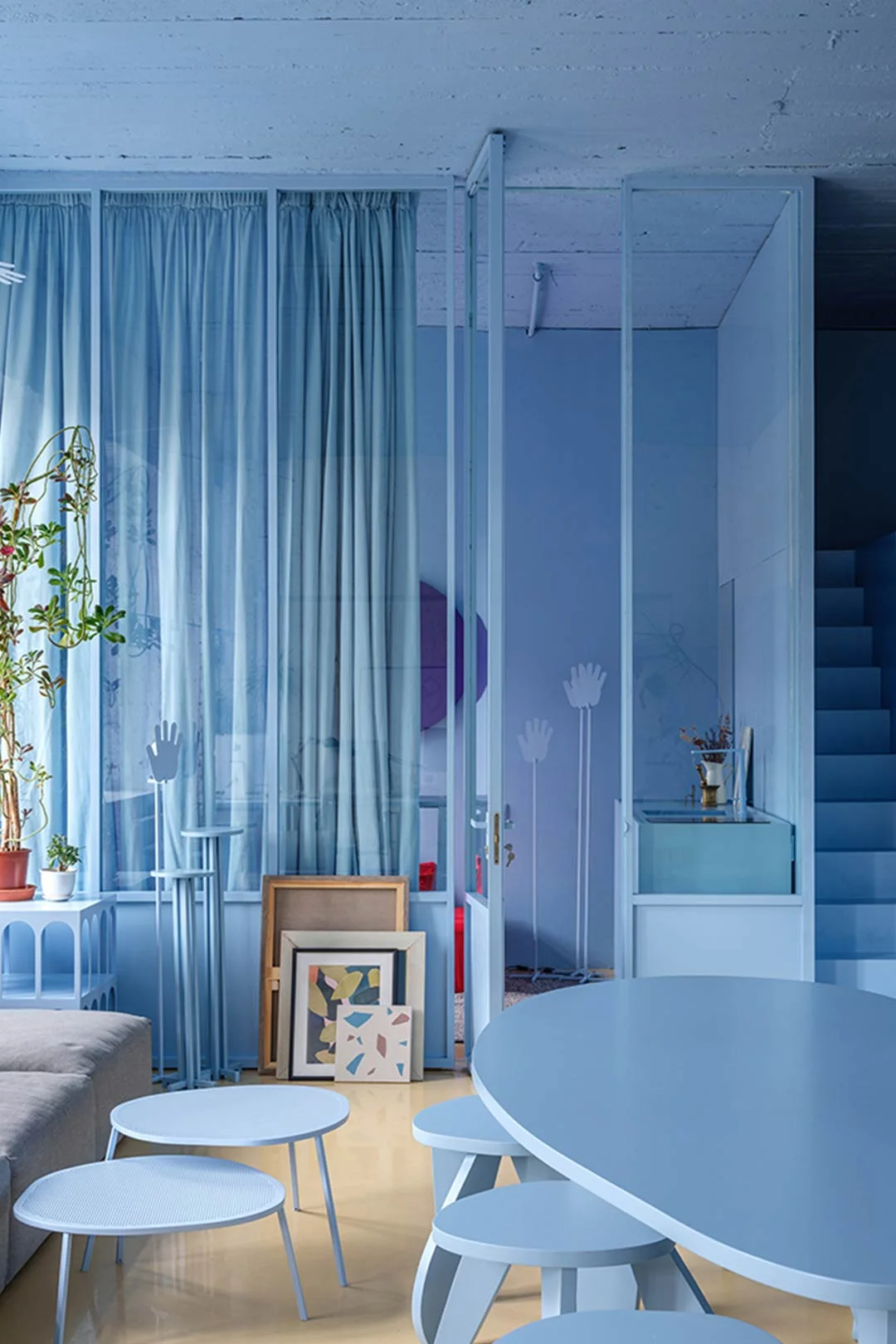 It's no secret that simplicity and cohesiveness are key attributes when incorporating monochromatic interior design. However, with such comprehensive emphasis on a particular colour, you wouldn't be alone in assuming applying such a scheme could potentially be restrictive or, dare we say it, monotonous.

To do justice to this arguably misunderstood interior design style, we explore the home's main rooms from a monochromatic perspective. Hear from interior design experts on the advantages of utilising a harmonious monochromatic colour scheme, including how to apply monochrome to bring greater emphasis to these spaces imaginatively.
What is a monochrome?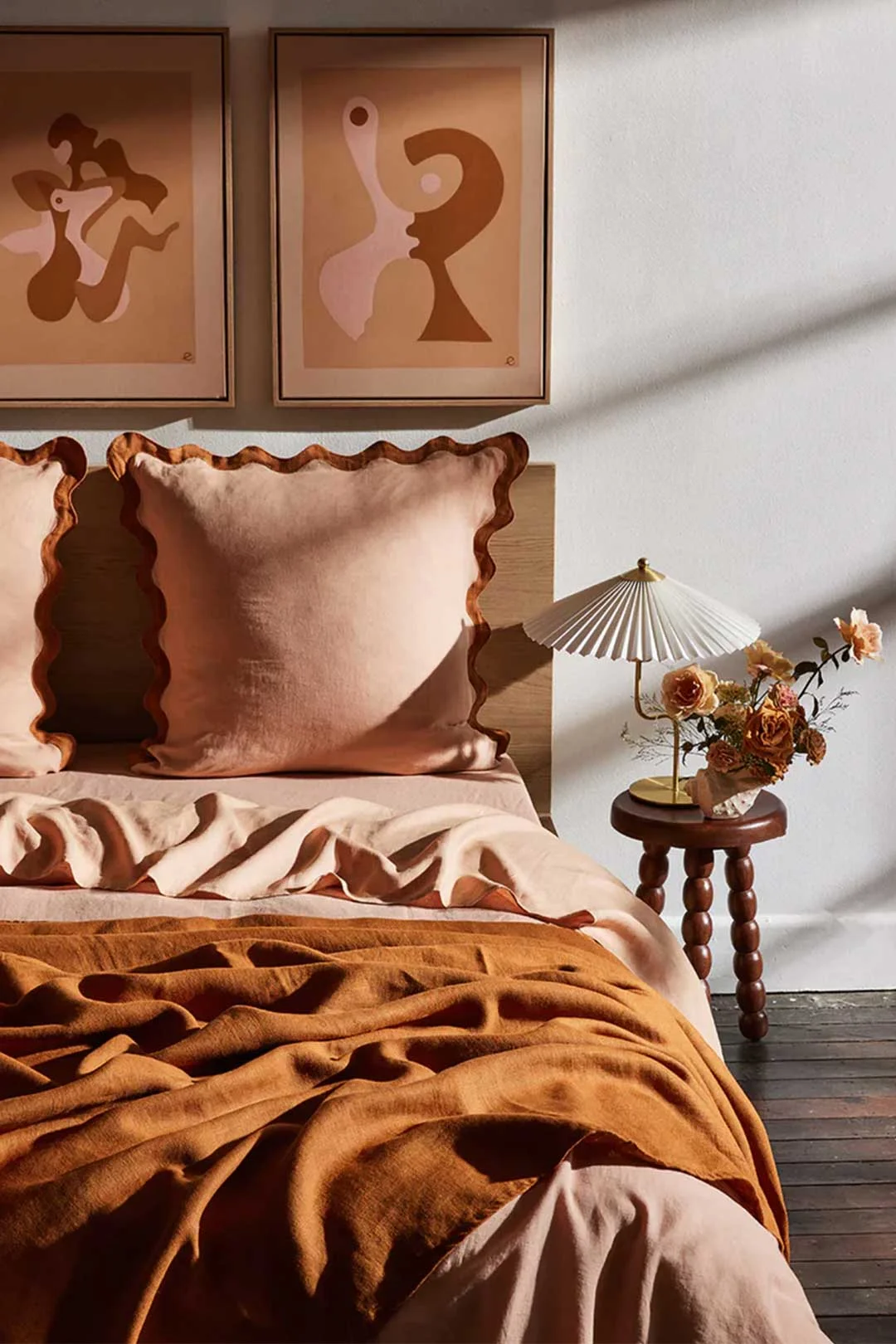 Strictly speaking, monochrome relates to artistically using a single colour or hue by focusing exclusively on its multiple tones or shades. While the term monochrome may conjure up images composed primarily of shades of grey or a trend toward black and white interiors, the term 'monochromatic' is far more extensive and arguably impactful than its 'singular colour' meaning suggests.

"Monochromatic does not mean boring. There are many benefits of designing with a monochromatic scheme," argues Susannah Schulz, business owner and Lead Building Designer at Lockhart Drafting & Design.

"It creates a harmonious space by using various shades, tints, and tones of a single colour. It is very easy to create a well-designed space without worrying about coordinating multiple colours."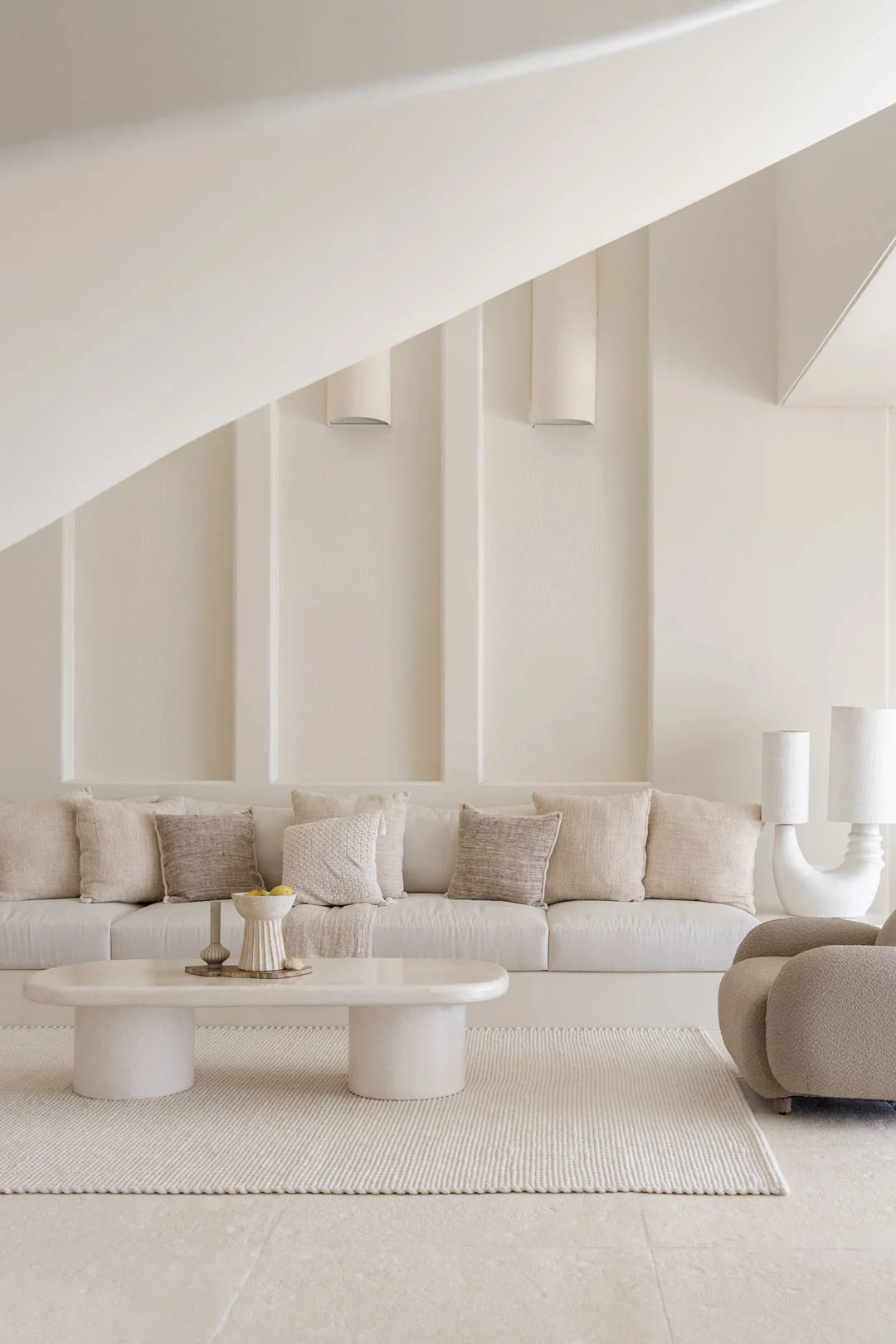 Susannah says working with a single colour makes adding depth and intrigue to your design easier — accentuating textures and patterns also helps you future-proof your interior scheme.

"These details can often go missing when utilising multiple colours," she continues. "The monochromatic design style is timeless and can remain fresh and stylish for years to come. Spaces that incorporate this design style can create a specific mood or atmosphere in a space, depending on the colour chosen."

Blue tones, for example, create a calming and relaxing atmosphere, while red helps you accomplish a more energetic and stimulating feel.

"I'm a big fan of minimalist styling, as the fewer colours you introduce to a space, the more put-together and calming it will feel," considers Alexandra Guglielmino, in-house Interior Designer and Trade Manager at Bluethumb — Australia's largest online art gallery.

"Too many colours can quickly overwhelm a space, making it feel small or overcrowded. Monochromatic colour schemes are also a great way to allow a room's statement art or furniture to pull focus."
Monochrome Bedroom and Lounge Ideas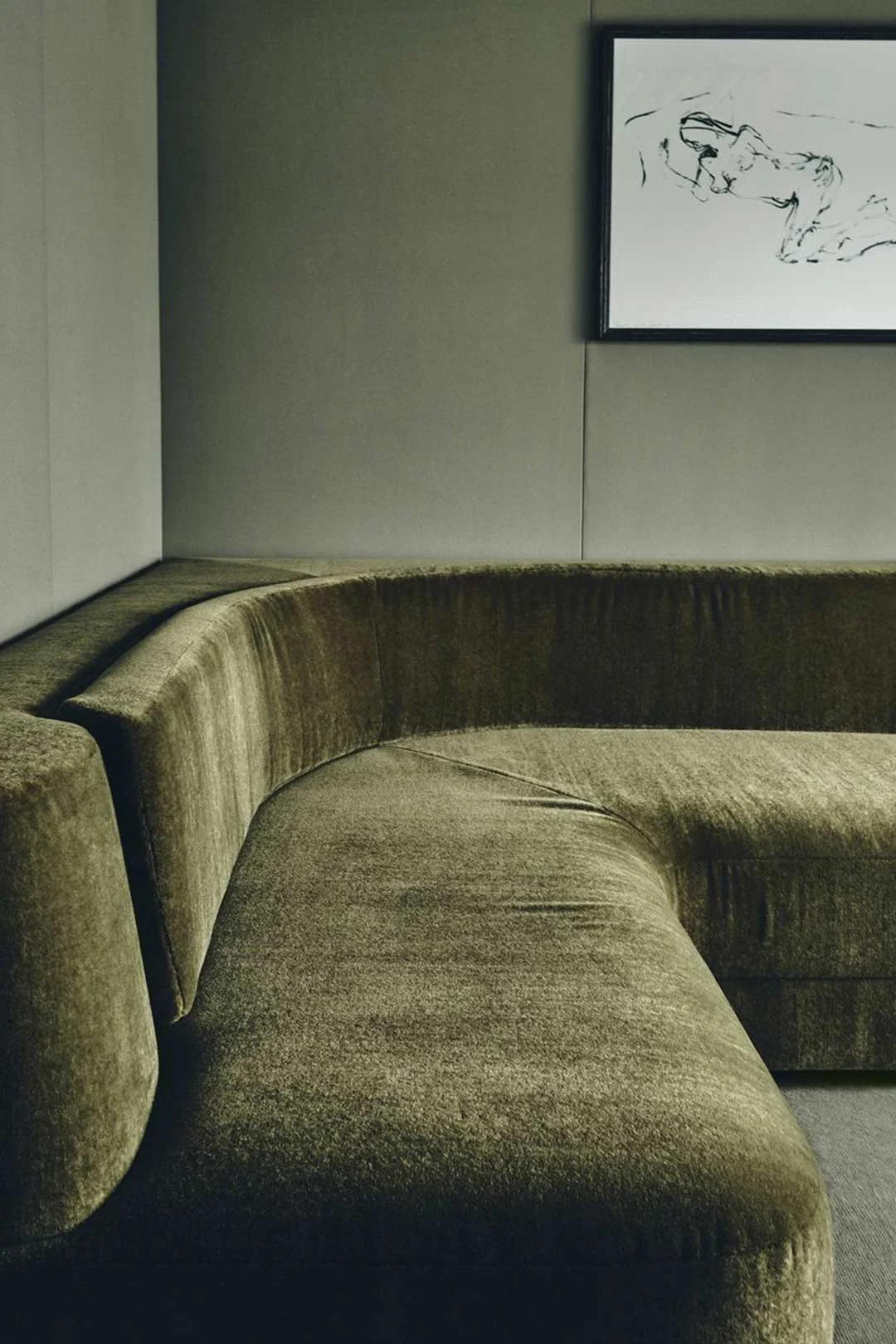 The bedroom and living room are the beating heart of your home that should reflect your personality while being practical. Your ideas for embracing a monochromatic colour scheme in these spaces will broadly be defined by the particular mood you wish to create. Aim for rich medium to dark earthy tones like burnt orange and forest green for a cosy environment, for instance, suggests Alexandra.

"These colours are perfect for bedrooms and informal lounge spaces where a relaxing and comfortable atmosphere is desired," she says. "By incorporating textures and patterns in similar hues, such as rust-coloured velvet or a deep green wool throw, you can add interest and depth to the space while maintaining the cosy and welcoming vibe."

"To create a peaceful, serene bedroom, various shades of green can be used," offers Susannah. "For a warmer and cosier feel, you can use shades of beige such as sandy beige or taupe."

To achieve a more refined modern monochromatic living room, grey or brown can accomplish the desired look, while depth can be incorporated through various textures and patterns.

"A sophisticated and elegant monochromatic lounge area can be created using shades of grey, such as light grey or dove grey," continues Susannah. "Alternatively, shades of brown such as mocha or chocolate can be used to create a warm and inviting atmosphere."
Monochromatic Kitchens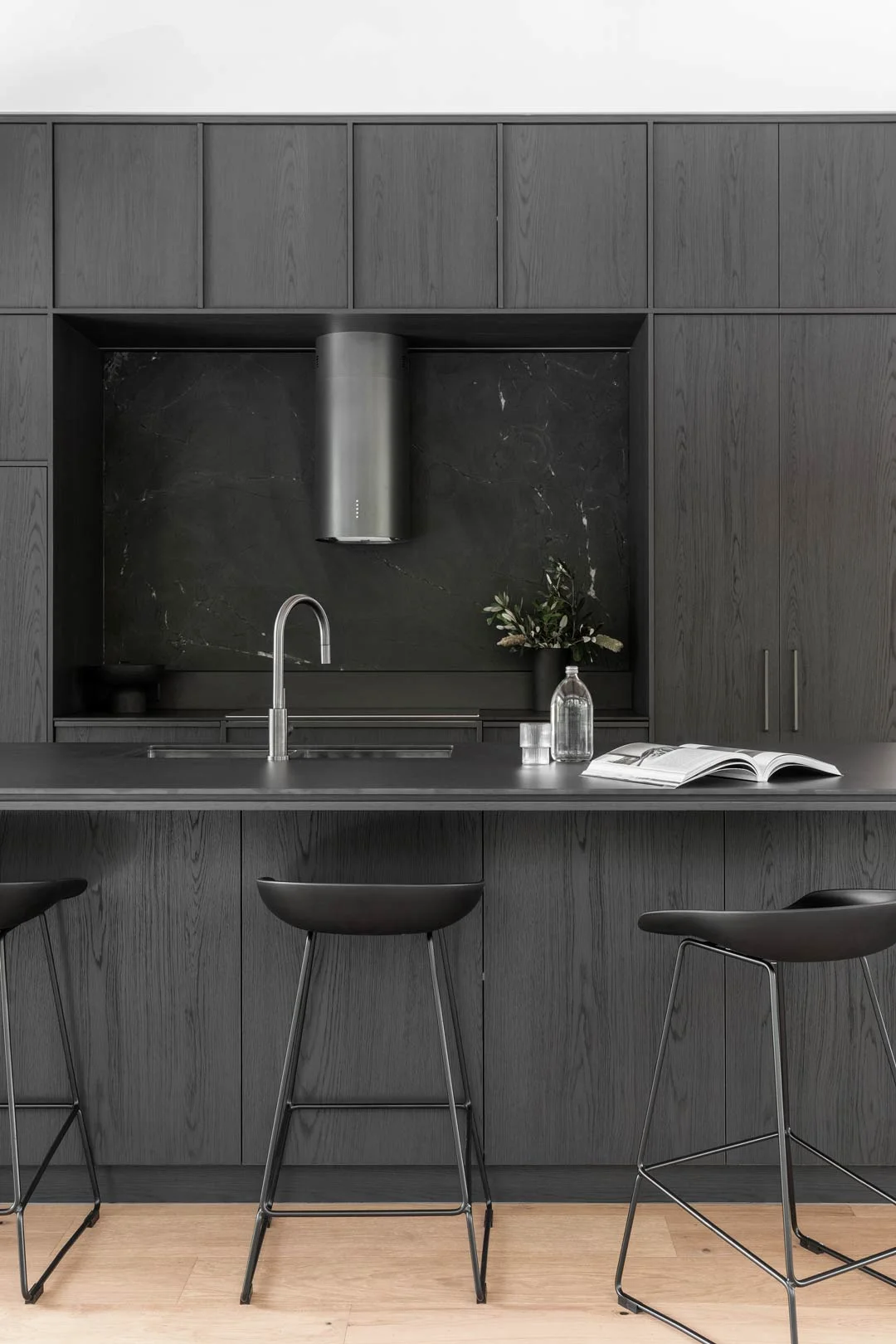 Monochromatic colour schemes in the kitchen require an equally careful balance of materials, textures, and patterns to pull their look off perfectly. However, the play with colours can produce compelling results, particularly when selecting your tapware finishes.

"Commonly, ivory or pearl is used in this space, creating a modern and sleek feel," says Susannah. "Greys such as graphite or concrete can be used to create a more industrial space. The use of natural elements in your kitchen space will create warmth and contrast."

Indeed — texture, tone, lines, and shapes become crucial when you strip colour from an interior design scheme. Strong statement pieces should be considered to add character to these spaces, too, as Alexandra elaborates:

"A classic neutral colour palette can be a timeless choice when styling kitchen and bathroom interiors, as it exudes a clean and fresh look," she adds. "However, it's important to incorporate different materials, textures and patterns [...] to avoid creating a sterile and clinical feel. For example, displaying artwork framed in natural wood helps to soften the space and adds warmth."
Monochromatic Bathrooms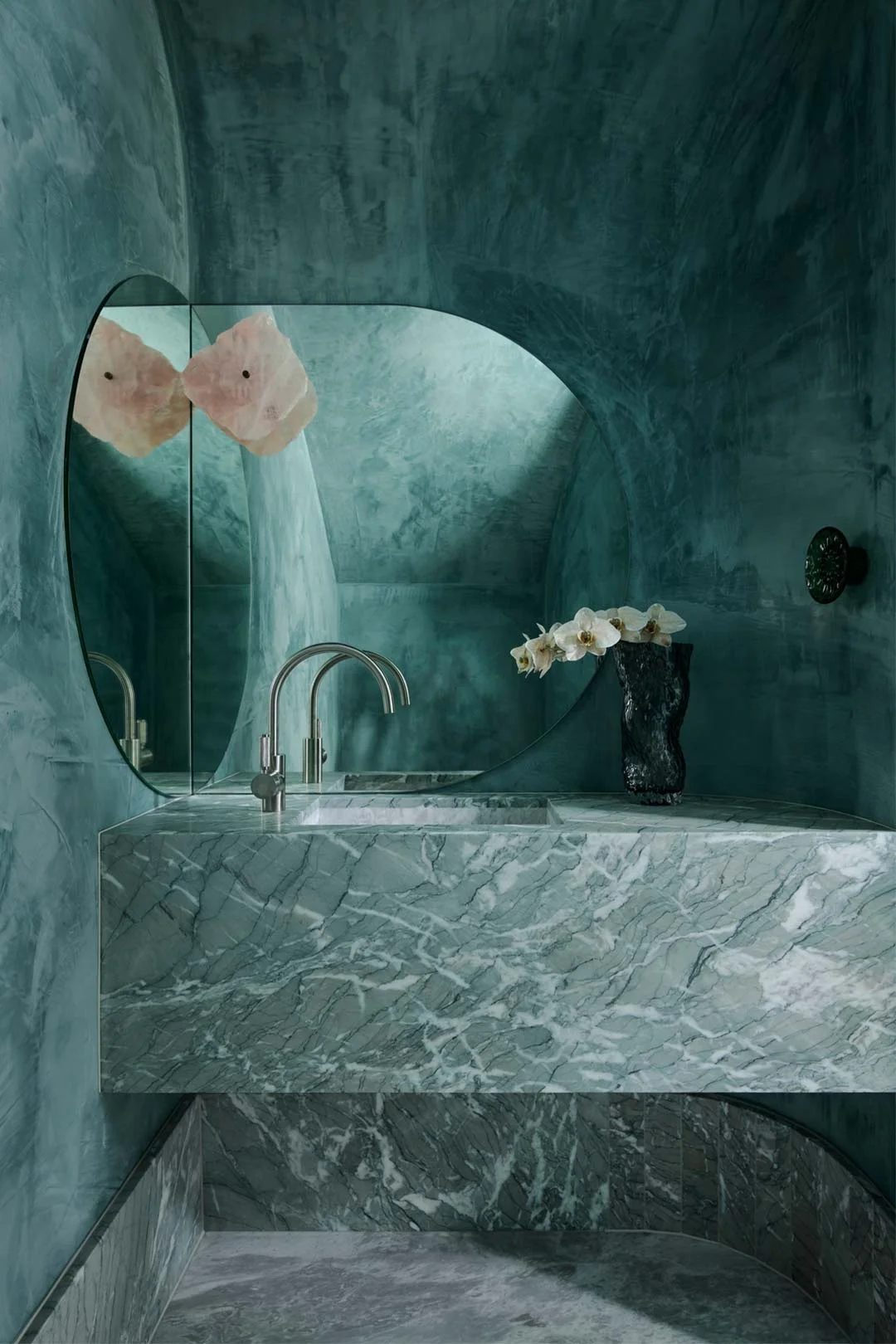 Whether introducing a bold or subtle monochromatic aesthetic in the bathroom, it's important to consider key aspects such as the size of the room, design, and any natural light source that enters it. Applying a variation of the same colour to a small room can also help create a sense of greater space.

"For a spa-like bathroom, you can use shades of green such as olive green or sage. Shades of grey are often used in this space for practicality and results in a modern, stylish look," suggests Susannah.

Overall, building upon and unifying existing neutral colours in your room will produce more cohesive results from a monochromatic perspective. Identifying the difference between warm and cooler colours is crucial for harmonising the scheme.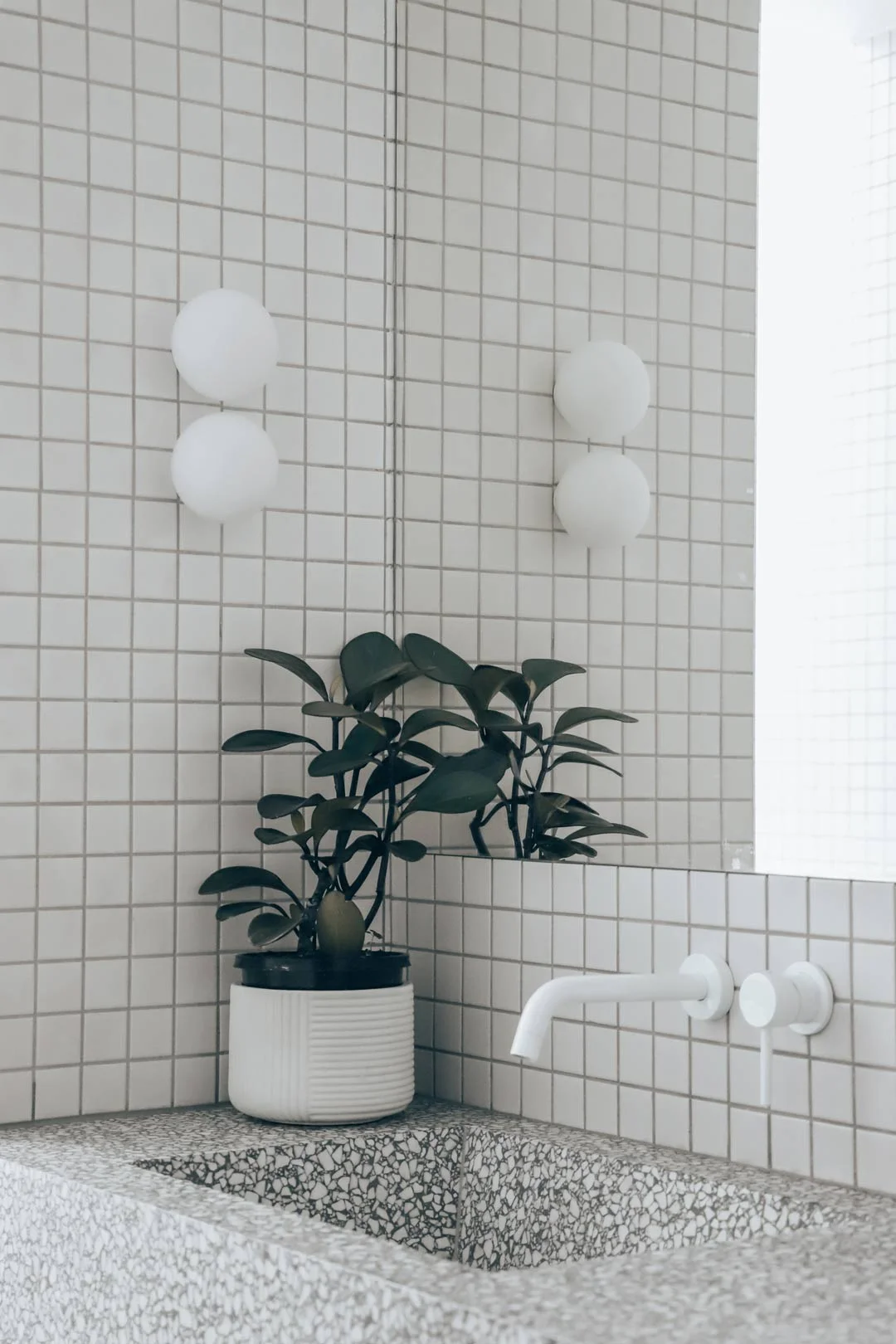 Although we've left it last, bathrooms are a great place to start your monochromatic interior design journey due to being a less intimidating space in terms of size and clean, stripped-down design.
Help With Monochromatic Colour Schemes
To assist with implementing a monochromatic interior design throughout your home, why not book a complimentary design consultation with one of our friendly showroom staff?

Explore Carmichael Build's Onyx to experience a modern Australian monochromatic success story that balances natural timber and stone with a predominantly black theme and contrasting brushed nickel tapware finishes.