The Pros and Cons of Soap Dishes and Holders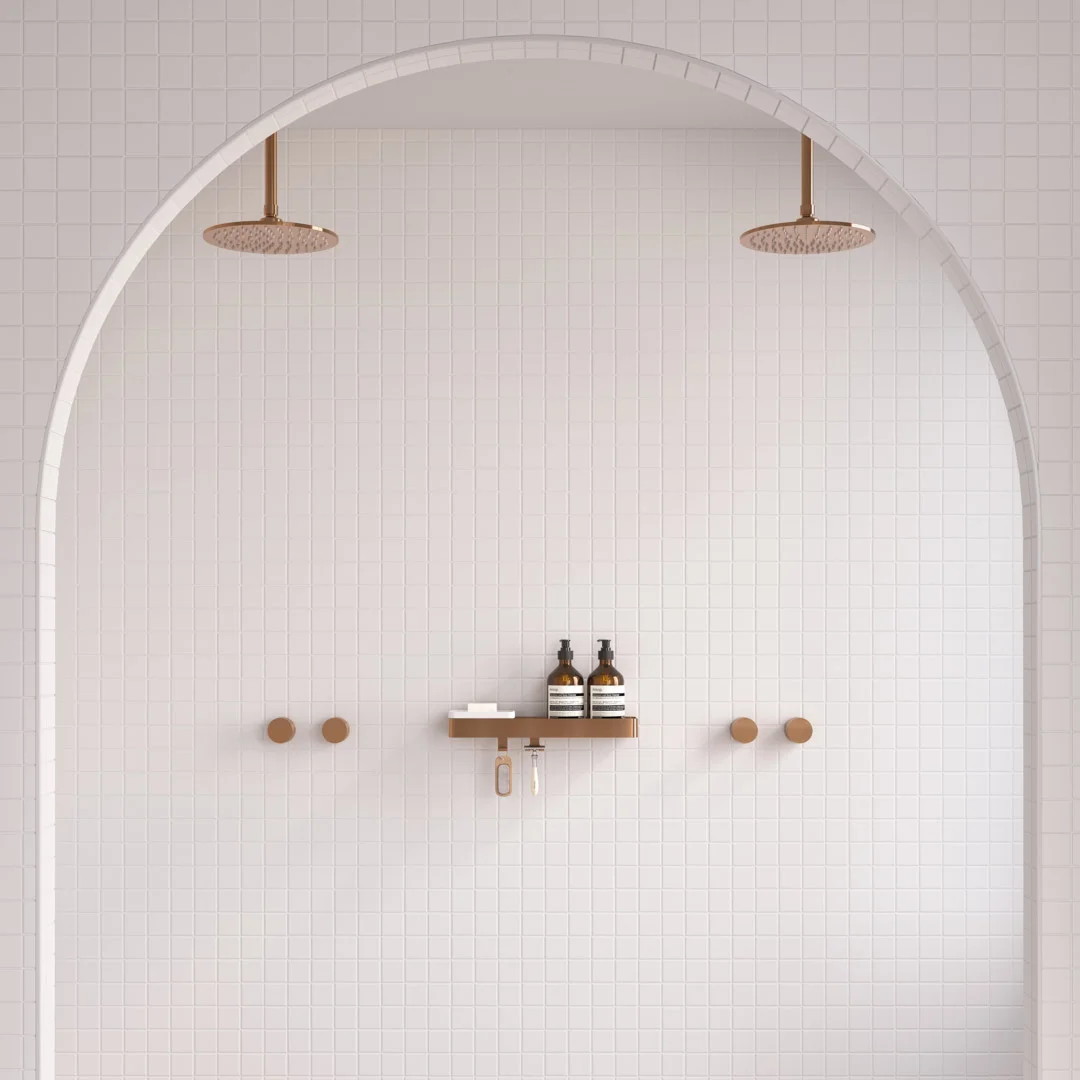 When approaching how to store cleaners in your bathroom or kitchen, the choice between soap dishes and holders may seem inconsequential. But giving notice to micro-efficiencies is what cultivates greater functionality in your overall design. Both of these options have very subtle pros and cons, so we're going to finesse the finer details so you can have a truly optimised experience at home.
Soap Dishes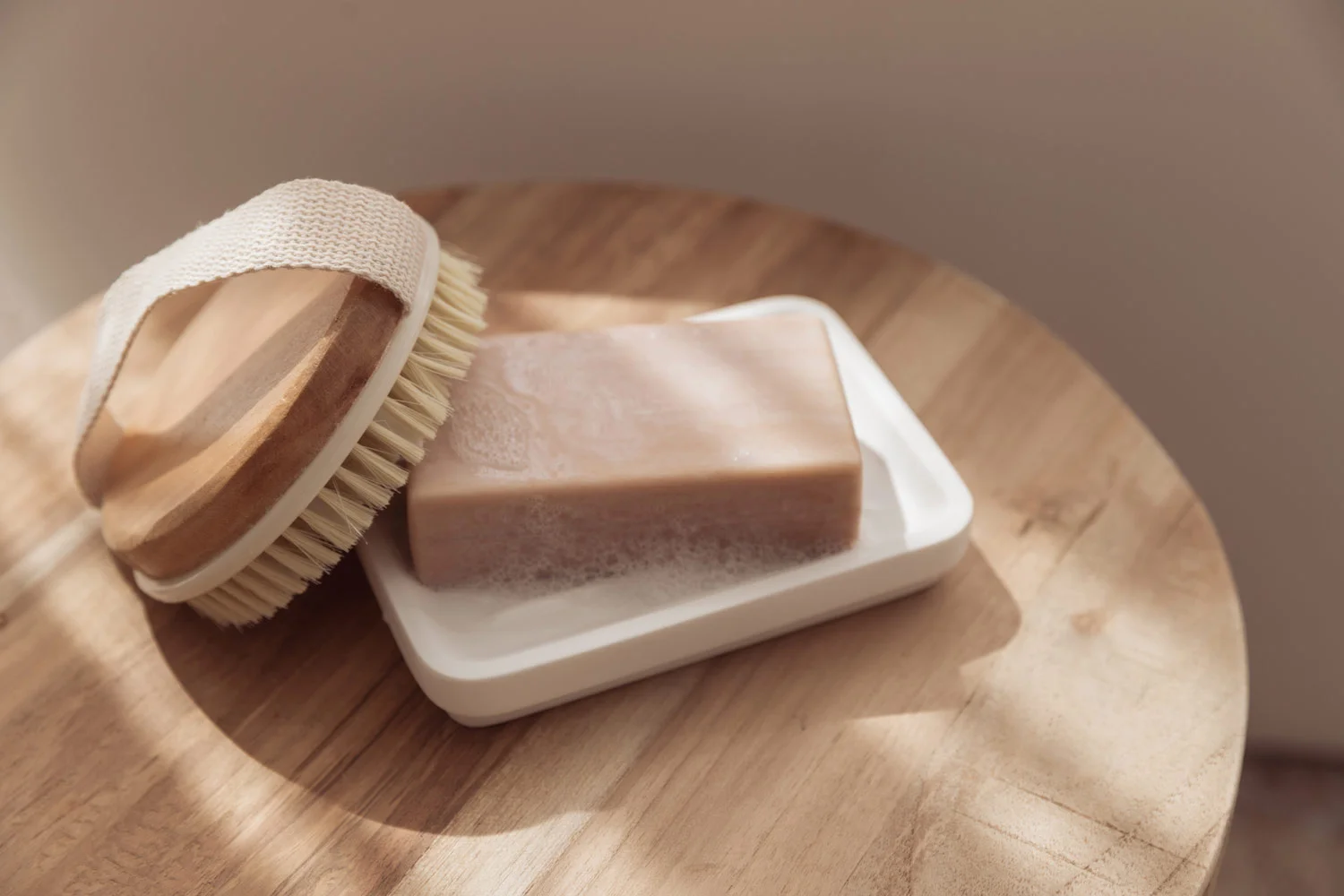 These are small containers or trays that hold bar soap. This design intends for the bar to dry between uses to avoid becoming soggy, which prolongs its lifespan. Soap dishes for showers are the most common use of this accessory, but they can accompany any basin throughout the home. Most have ridges in the bottom for excess water to drain away from the bar and are available in a variety of materials, including solid surface, stone, or ceramic soap dishes.

Pros
Economical: Depending on what type of material you're sourcing, soap dishes and holders can have similar price points. However, soap dishes are generally the cheaper option because there's more variety widely available. Bar soaps have been a mainstay in homes much longer than bottled soaps, along with their dish counterparts.

Simple Design: No matter if it's a quirky stone soap dish or a minimalistic black soap dish — they have an incredibly clear-cut design across any iteration that is easily recognised and understood by almost any user.

Cleaning Ease: Their universally straightforward application makes soap dishes exceptionally easy to clean. Simply wipe any residue or build-up into your basin.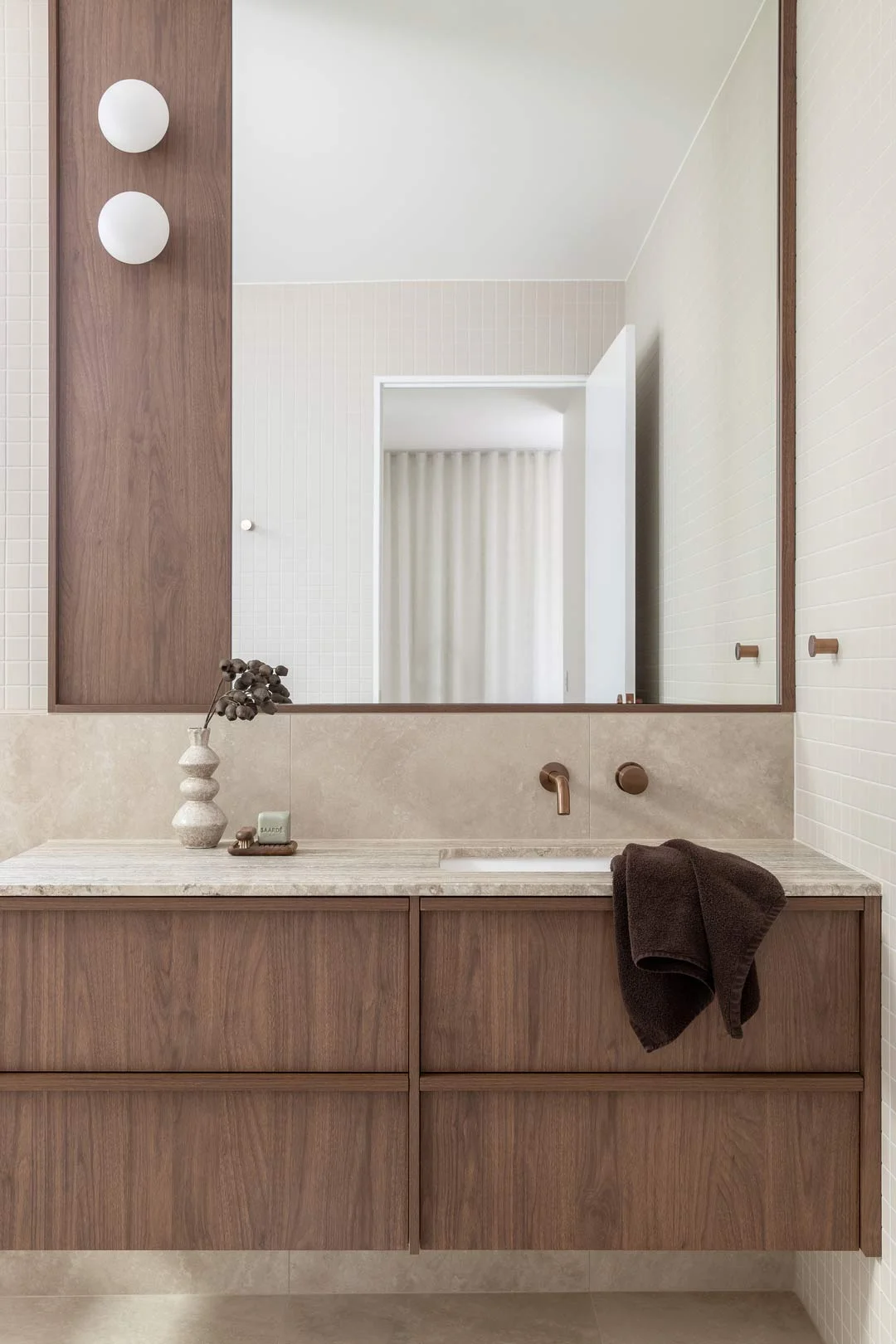 Cons
Drainage Limitations: While they have ridges to let water fall off the bar, soap dishes, especially soap dishes for showers, can fill up quickly with water. This means that the maintenance of tipping water out is frequent, or else the bar will become mushy.

Impermanence: A soap dish's mobility may be inconvenient to some, especially in tight or busy households with a lot of activity. The chance to get knocked around, and have the bar and its water spill out into the shower or vanity can be irritating in daily routines.

Soap Residue: The reality of soap bars and water means that there will always be residue in your soap dish. This can be exacerbated with certain materials, especially when they're porous — stone soap dishes especially.
Soap Holders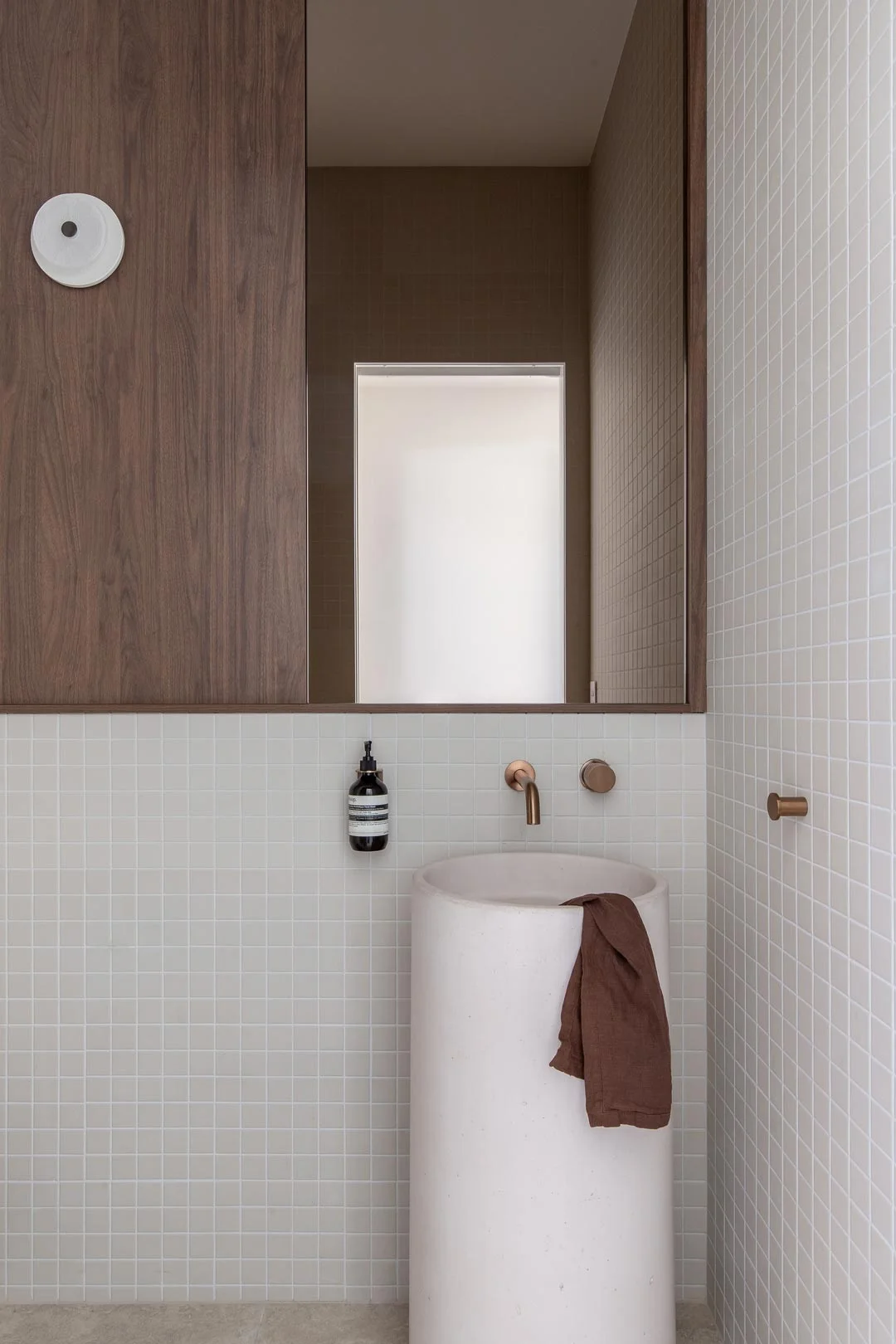 While soap dishes and holders have the same purpose, what sets them apart is the type of soap they store. The latter is specifically catered to store bottled variants only, resulting in a typically wall-mounted soap holder design. The structure has a flat backplate with holes for adhering to the wall with a circular opening that extends out so you can screw the neck of your soap bottle into place. Soap bottle holders can come in single, double, or triple options for various needs.
Pros
Space-Saving: Whether it's a soap holder for showers or powder rooms, these items keep vanity and floor space clear. Wall-mounted soap holders are an effective use of space and are a smart decision for small spaces, like toilets with wash basins.

Versatility: The great part about these is that they don't just have to store soap, which offers a wider realm of versatility in your bathroom. You can place other bottled items with a pump in, such as shampoo, conditioner, and lotion.

Aesthetic Appeal: Most soap holders have a modern stainless steel structure, evoking a streamlined, minimalistic design. Brass soap holders, black soap holders, and more are available and can be matched with your existing tapware.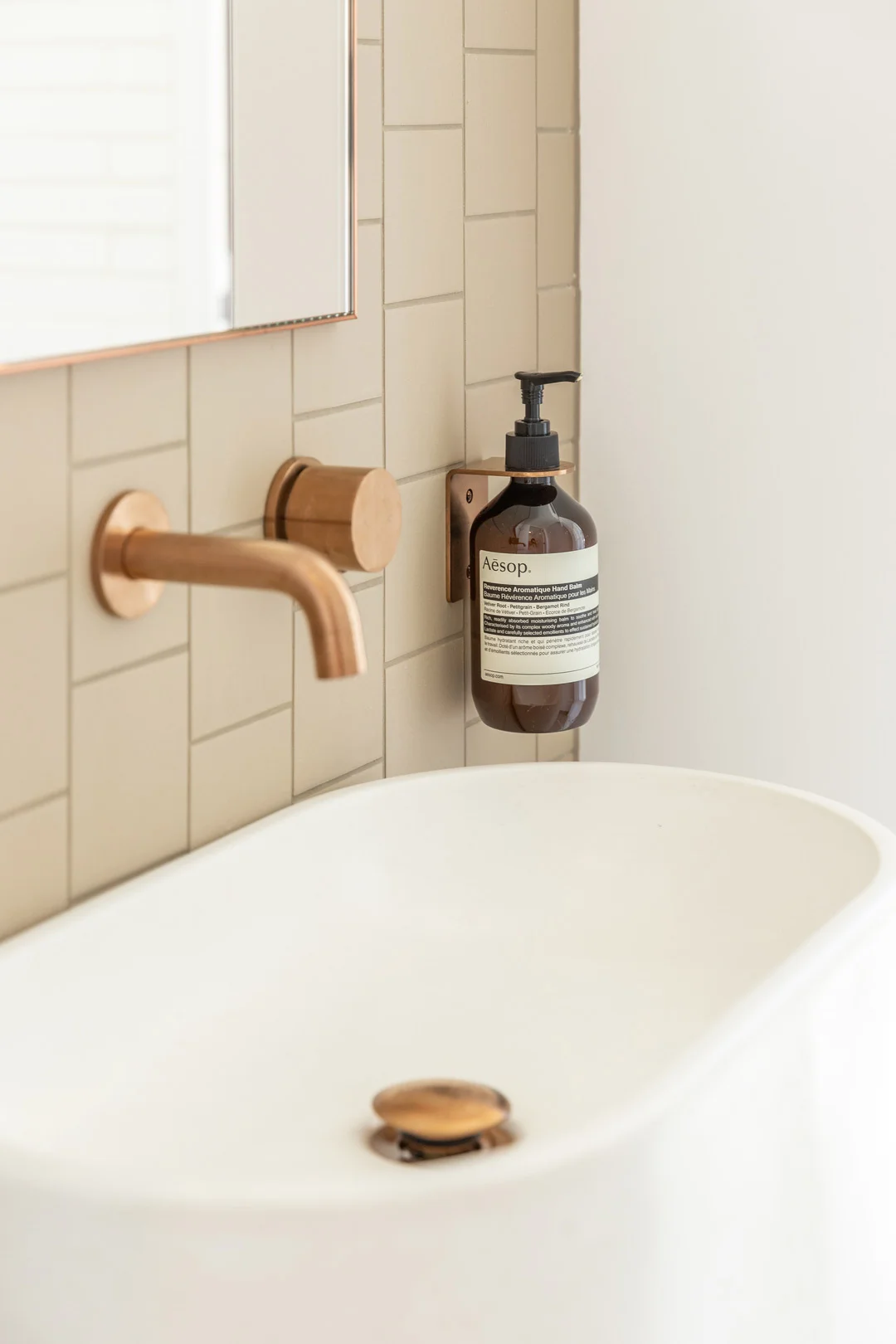 Cons
Design Variety: Soap bottle holders often have the same design across the board, which may feel limiting to those who want something different. However, these holders still come in a range of different finishes if you want to still have variety.

Price Point: Due to their robust stainless steel design, soap bottle holders can generally sit at a slightly higher price point compared to some soap dishes. This may pose a potential hindrance to the renovation budget, so it's important to be clear on your personal needs.

Permanence: Soap bottle holders need to be drilled through the screw holes on the backplate. This means if you want to remove it at one stage, there will be exposed punctures in your wall. It's important to make sure that you consider exactly where you want to install your soap holders to avoid any future issues.
Which one is better for you?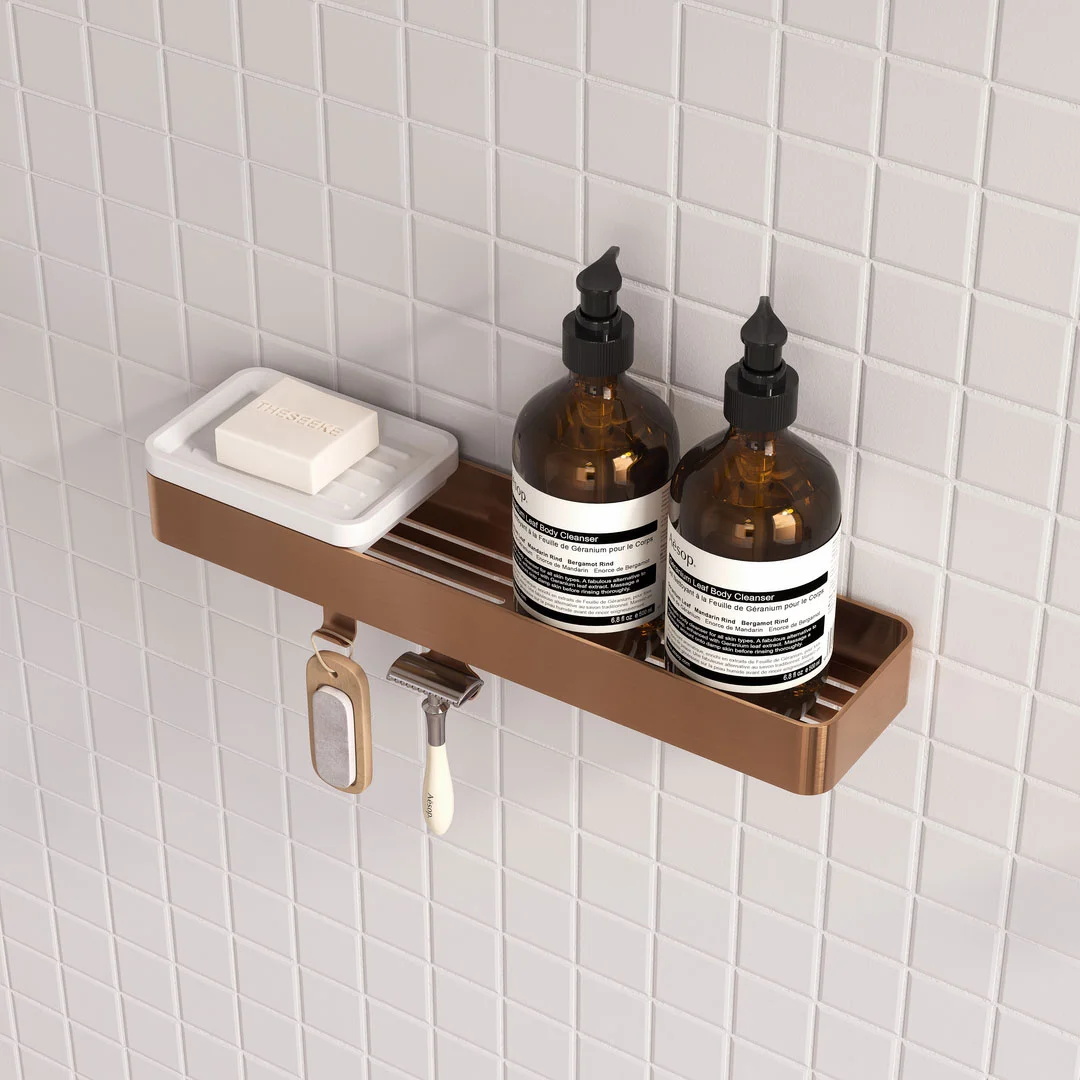 When it comes to the choice between soap dishes and holders, it ultimately comes down to your daily priorities, the environment of its use, and style options. For example, if you require a more straightforward product with instant use, a soap dish might be better for your needs. However, if you want more counter space or have a small area, a soap holder would fare better here.
Consider the context of your home, and especially the type of soap you are going to use. Ultimately, both soap dishes and holders work towards the same fundamental purpose — storing your soap within reach. So you can't really go wrong with either decision.
For another discussion between products, see our thoughts on freestanding vs. built-in baths.