5 Pool Area Ideas to Consider When Redesigning Your Outdoor Haven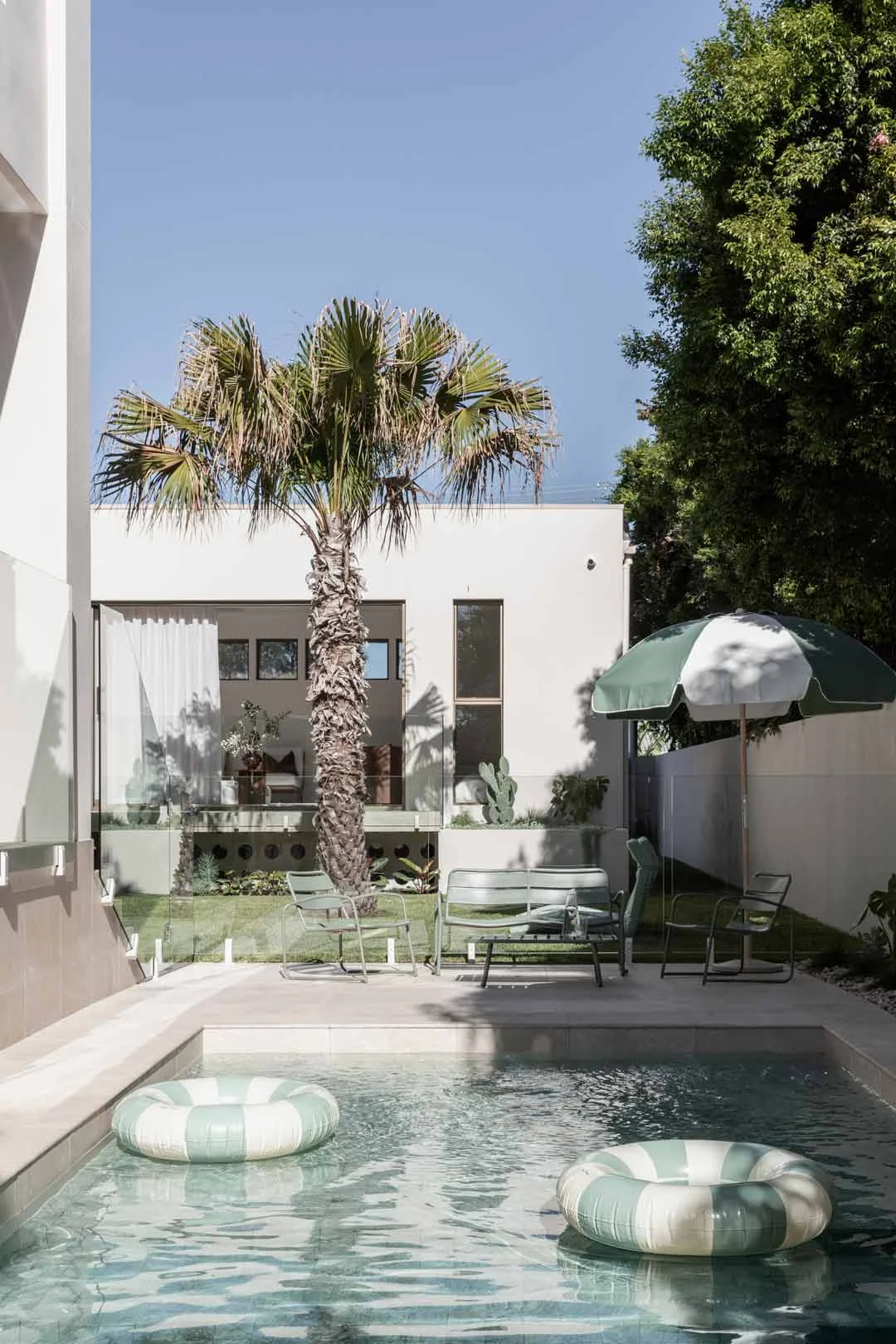 Gone are the days of cliché pool designs and tiresome yards. Modern landscaping has revolutionised the standard, making unique, personalised designs, with resort-style ambience the new norm.

Whether you're gearing up for a complete pool area rennovation or simply seeking inspiration, we've provided an overview on everything you need to consider when embarking on a pool area renovation or redesign to ensure you create an outdoor haven worth cooling down in.
1. Pool Designs
Circular, square, minimalist or colourful, designing your pool can be as imaginative as you desire. With modern home design pushing the boundaries of individuality, front and backyards are being reimagined to harmonise with contemporary layouts.
Rectangular Pool Design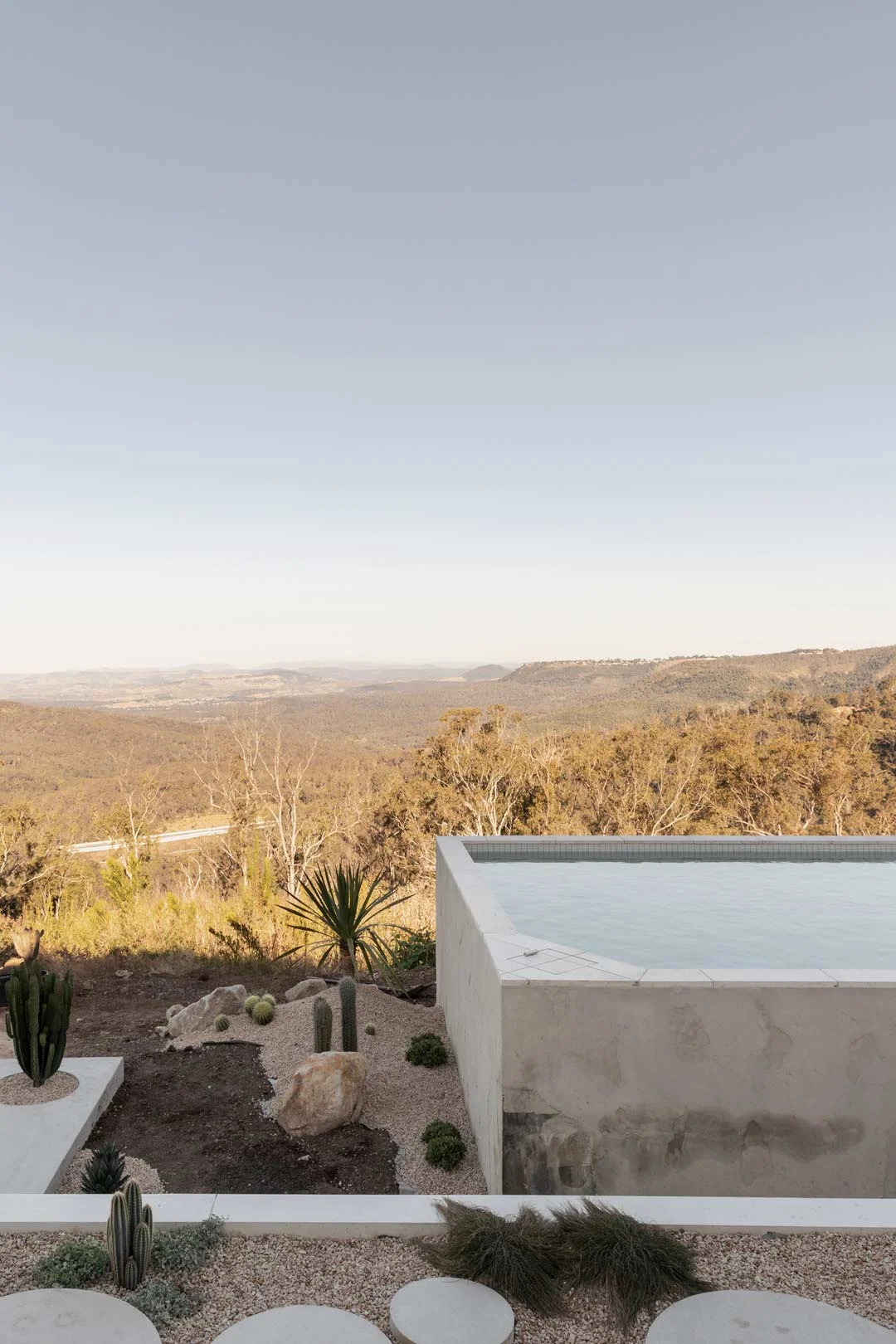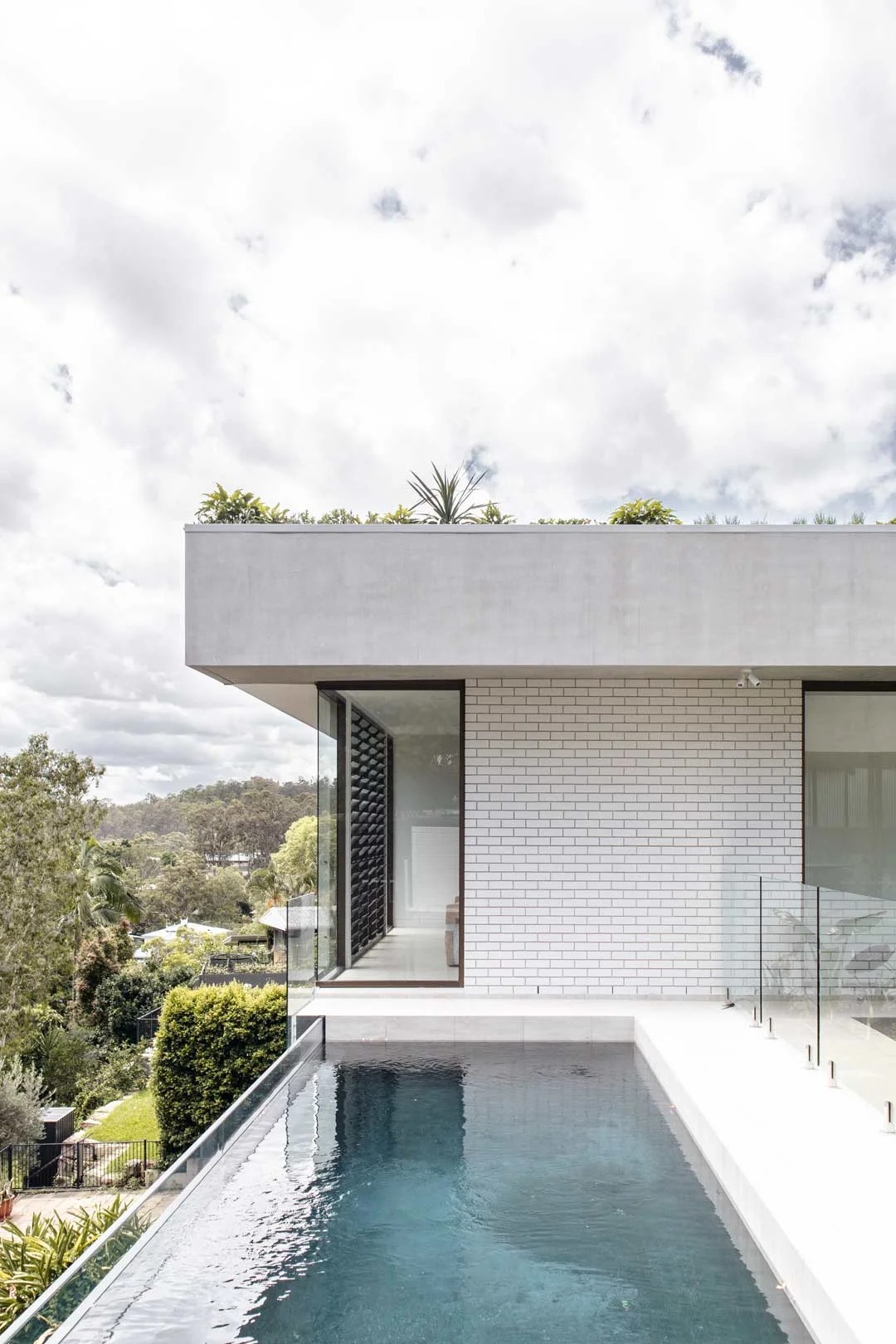 If your ideal swimming experience involves invigorating laps, the rectangular pool is a favourable choice. Combining the classic charm of resort-style pools and the essence of Slim Aaron's aesthetics, rectangular pools can be as large or small as your yard allows and are perhaps the most common design choice.

Additionally, rectangular pools can seamlessly integrate into your surroundings, ensuring that they don't dominate or block any views, such as with Sugaro and Centurion above, and will efficiently utilise side passages that otherwise go under-utilised.
Curved Pool Design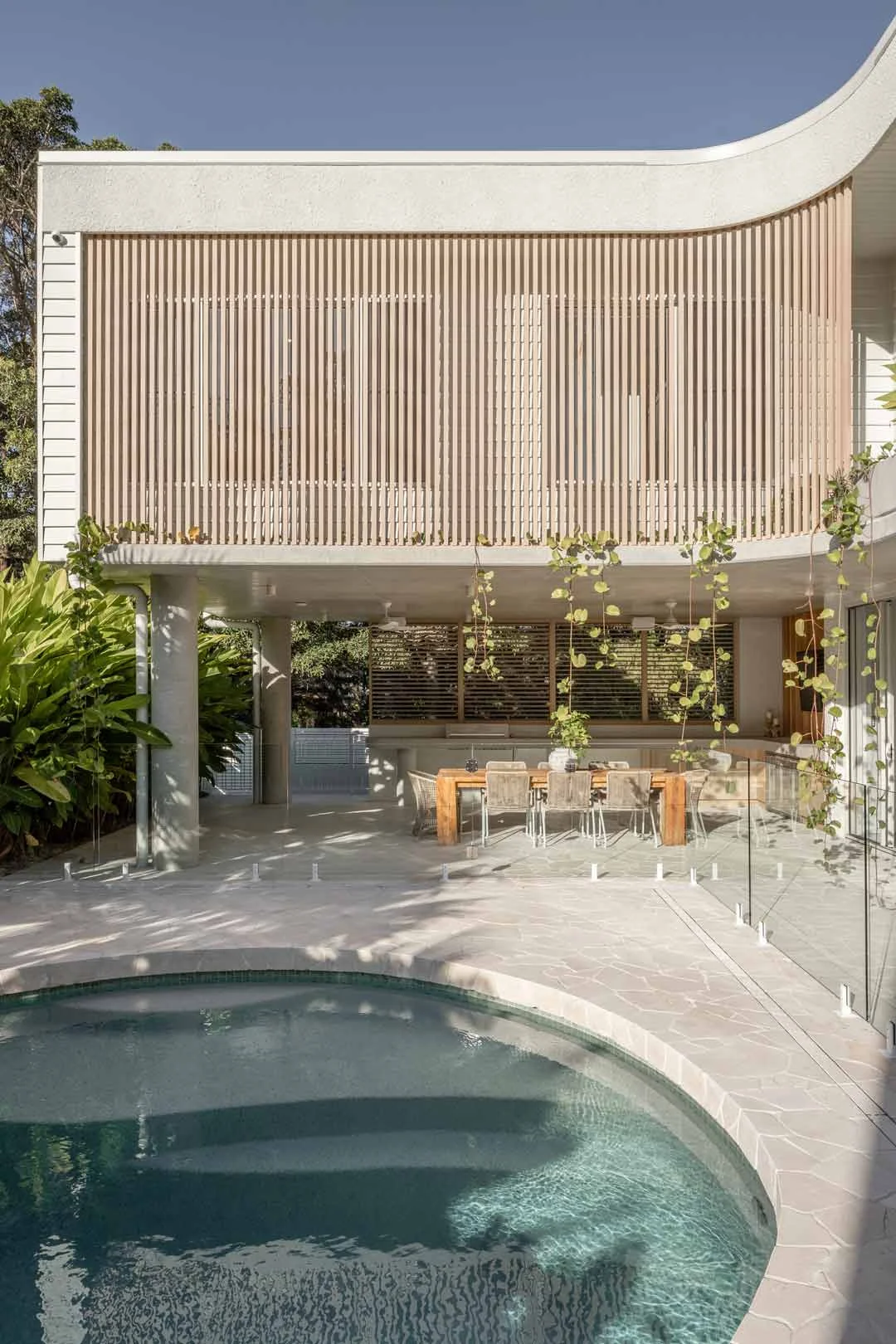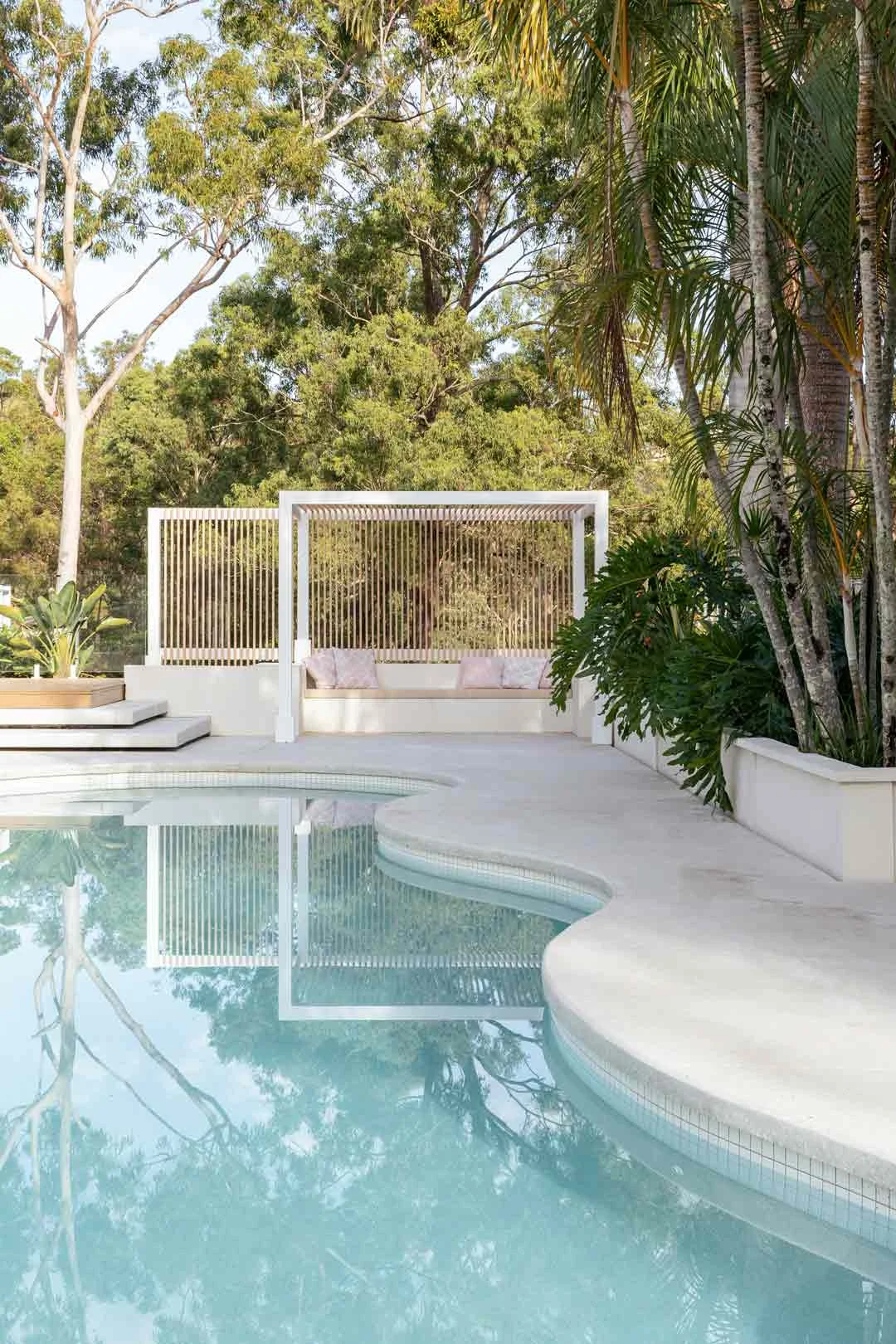 For an irregularly shaped yard, a curved pool might be the perfect solution. Whether you're reimagining existing designs, following the natural curves of your home's architecture, or introducing a refreshing sense of fluidity to a more angular home design, incorporating curves into your pool design infuses a sense of playfulness to your area and lends a point of difference to traditional designs.
Plunge Pools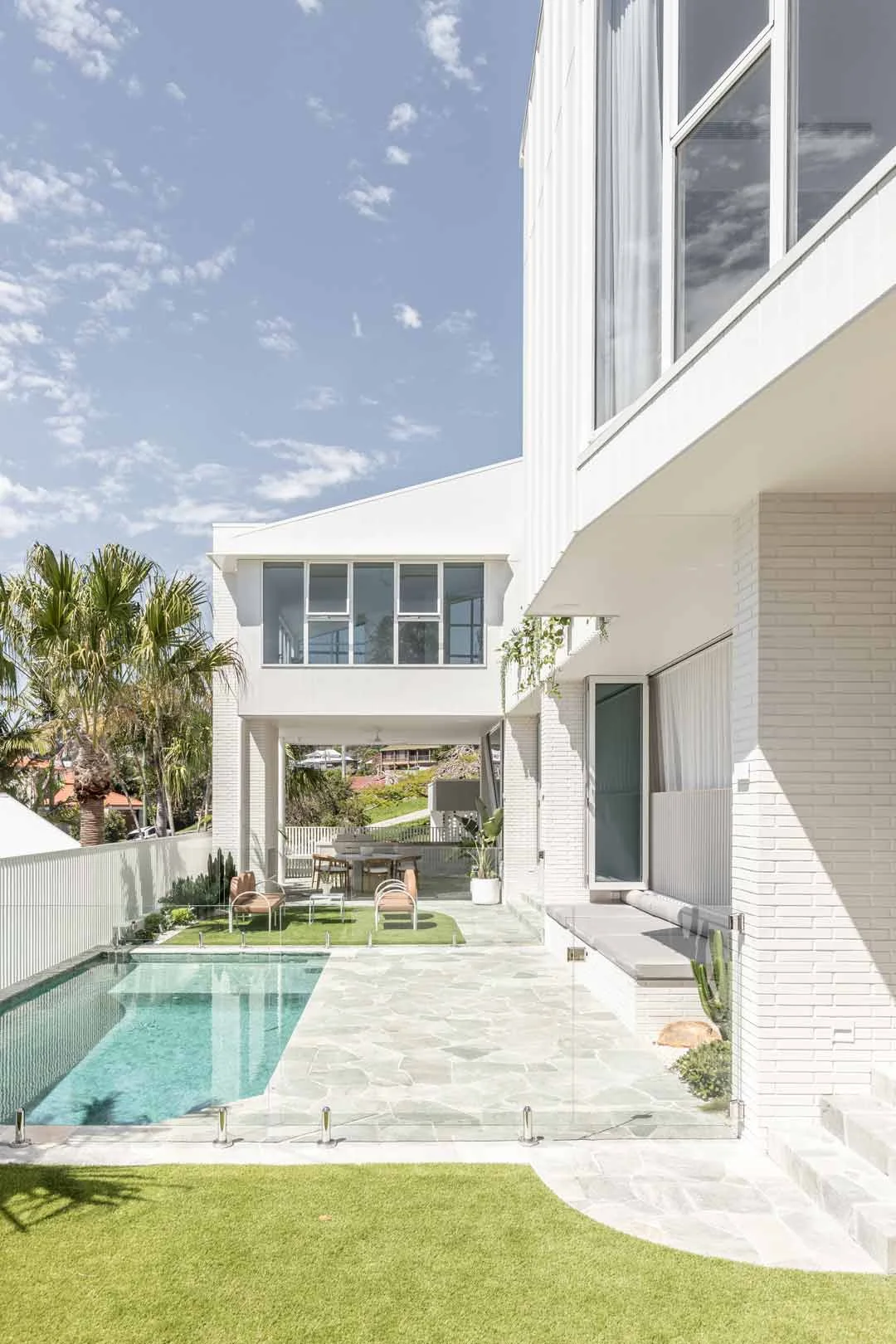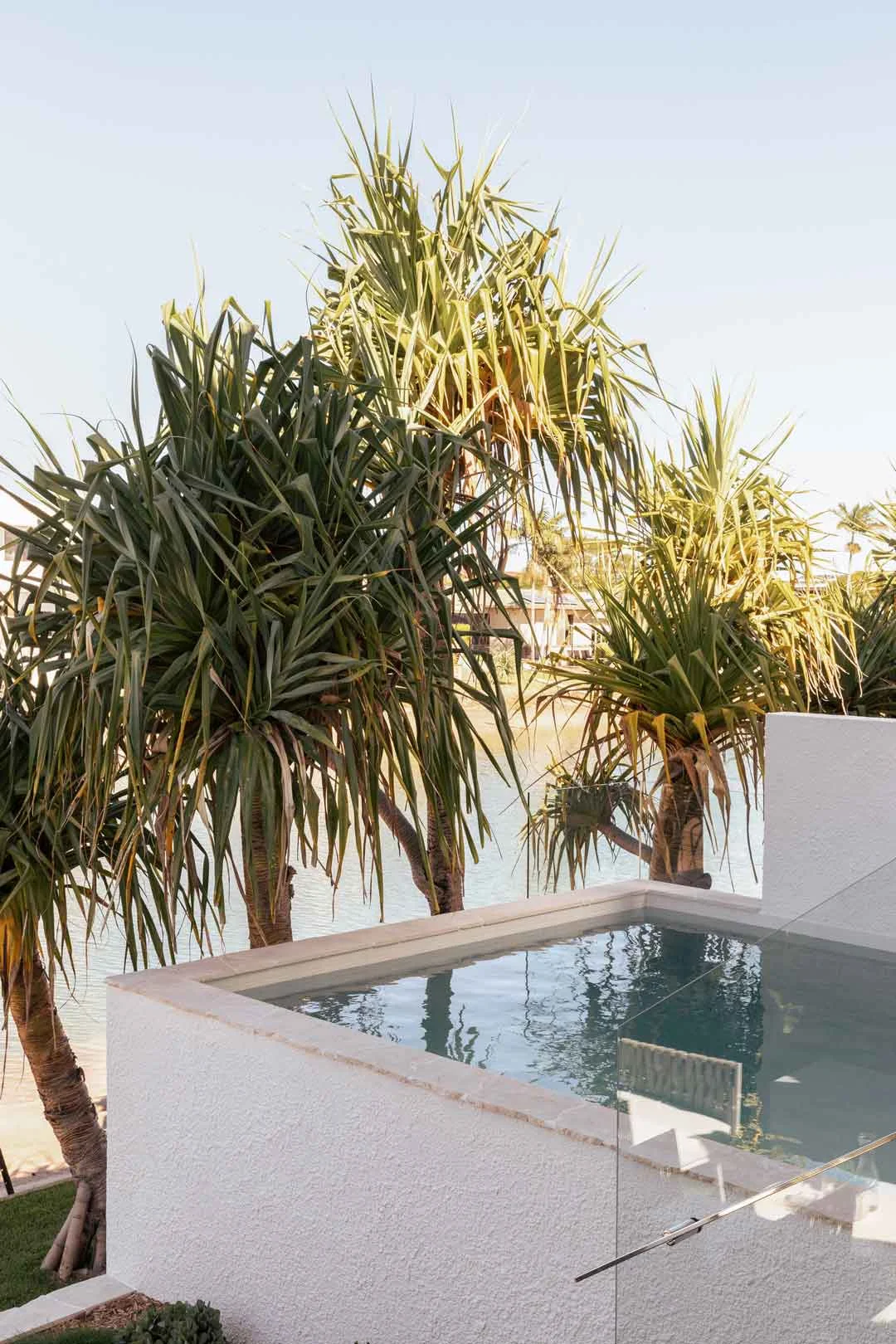 A plunge pool offers an excellent solution if you have limited space and can't accommodate a full-sized swimming pool. Suitable for both front and backyard areas, as well as smaller villa designs, plunge pools can transform an awkward space into the perfect relaxing hideaway.
Pool Area Tiles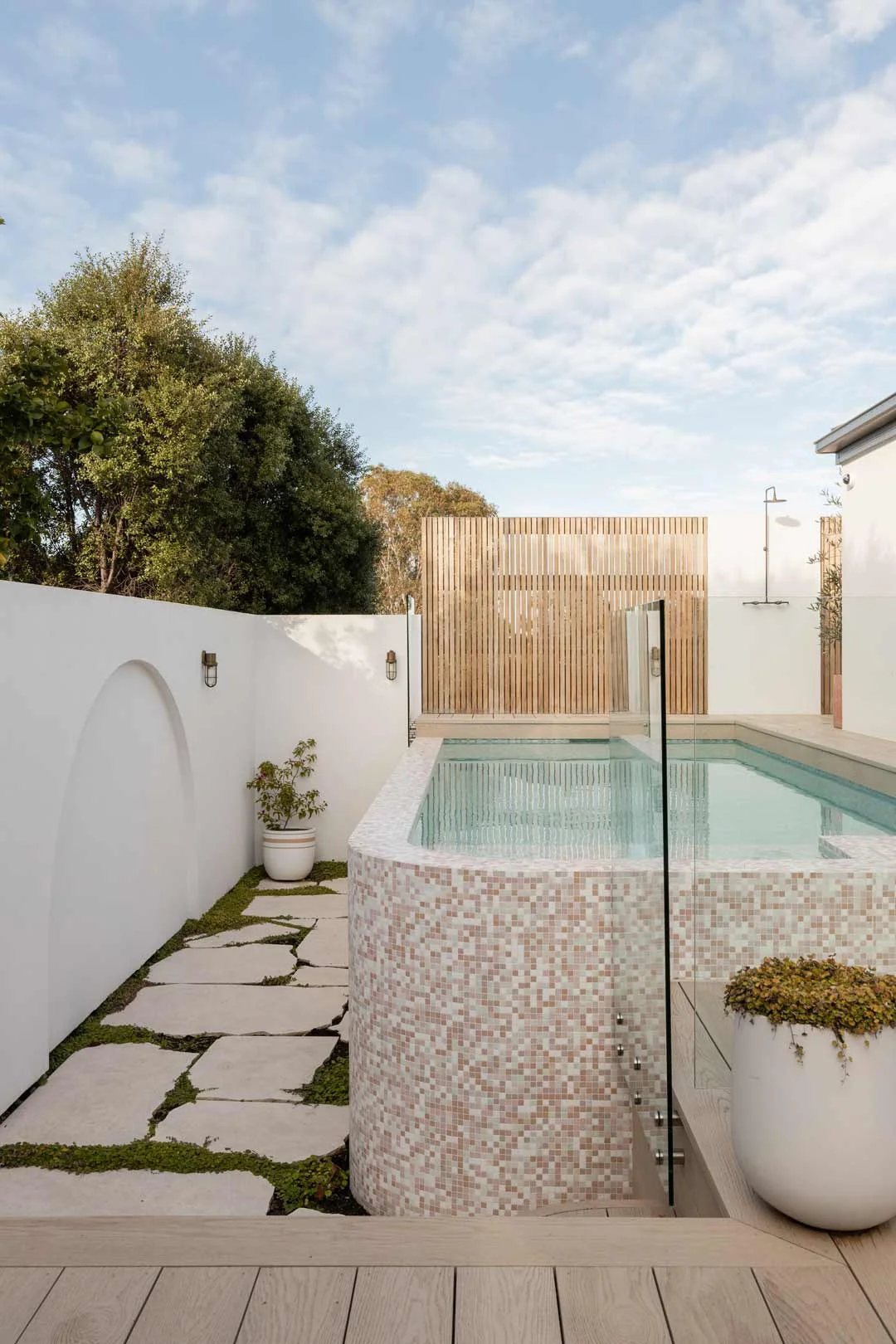 Pool tiling has evolved significantly from the simple blue mosaic tiles of yesteryear. In many ways, tiles have been experiencing a resurgence as designers embrace a spectrum of colours, patterns, and materials to express their artistic creativity, with checkerboard tiling leading the way.
Whether it's the selection of colours or unique patterns that distinguish these pool designs, the points of difference and meticulous attention to detail add a touch of creativity to what might otherwise be a lacklustre area.
Poolside Materials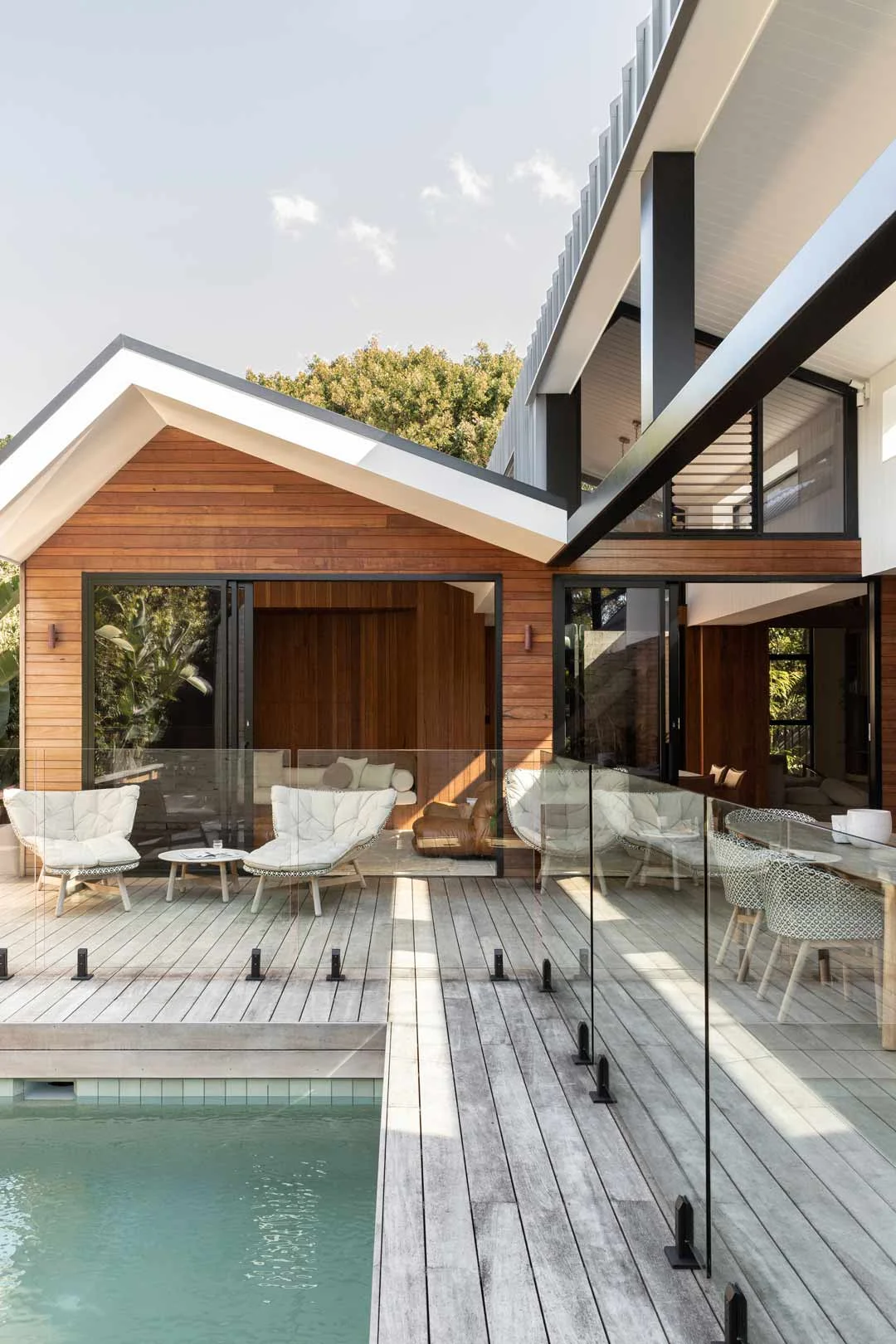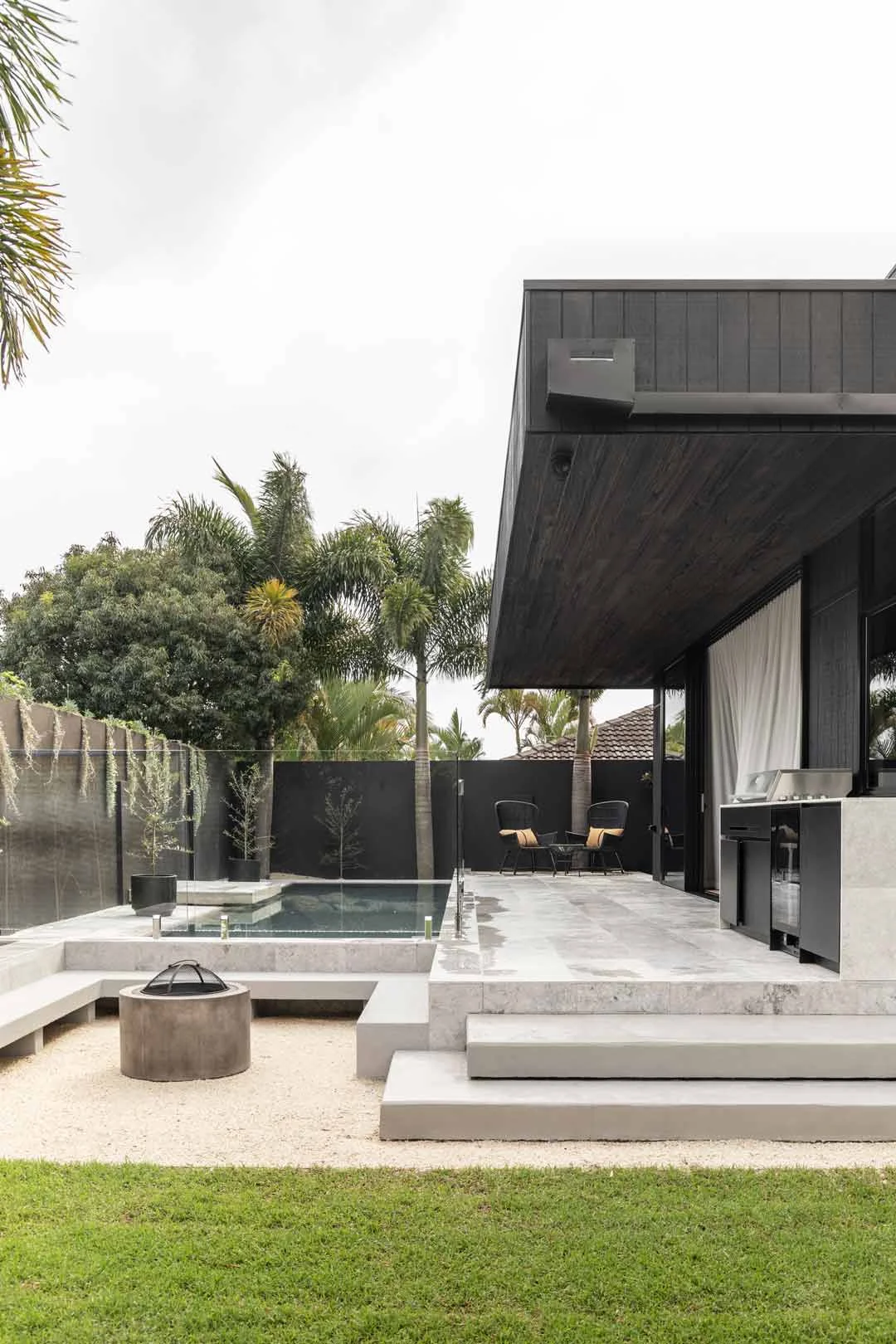 There are many variations of materials you can use to perfect your poolside area.
Sandstone is often a favoured choice, particularly for Australian homes, as its light hue and porous nature aid in maintaining a cool surface under the midday sun. It's also an excellent option for those aiming to imbue their space with a touch of the Mediterranean, particularly in a crazy pave pattern.
If you have a darker scheme or brutalist architecture, the simplicity of cement flooring is an ideal choice; it promotes a masculine simplicity and contrasts beautifully with the surrounding flora.
However, never underestimate the appeal of traditional wooden decking; when executed thoughtfully, it can evoke an inviting coastal atmosphere perfect for entertaining.
3. Pool Area Plants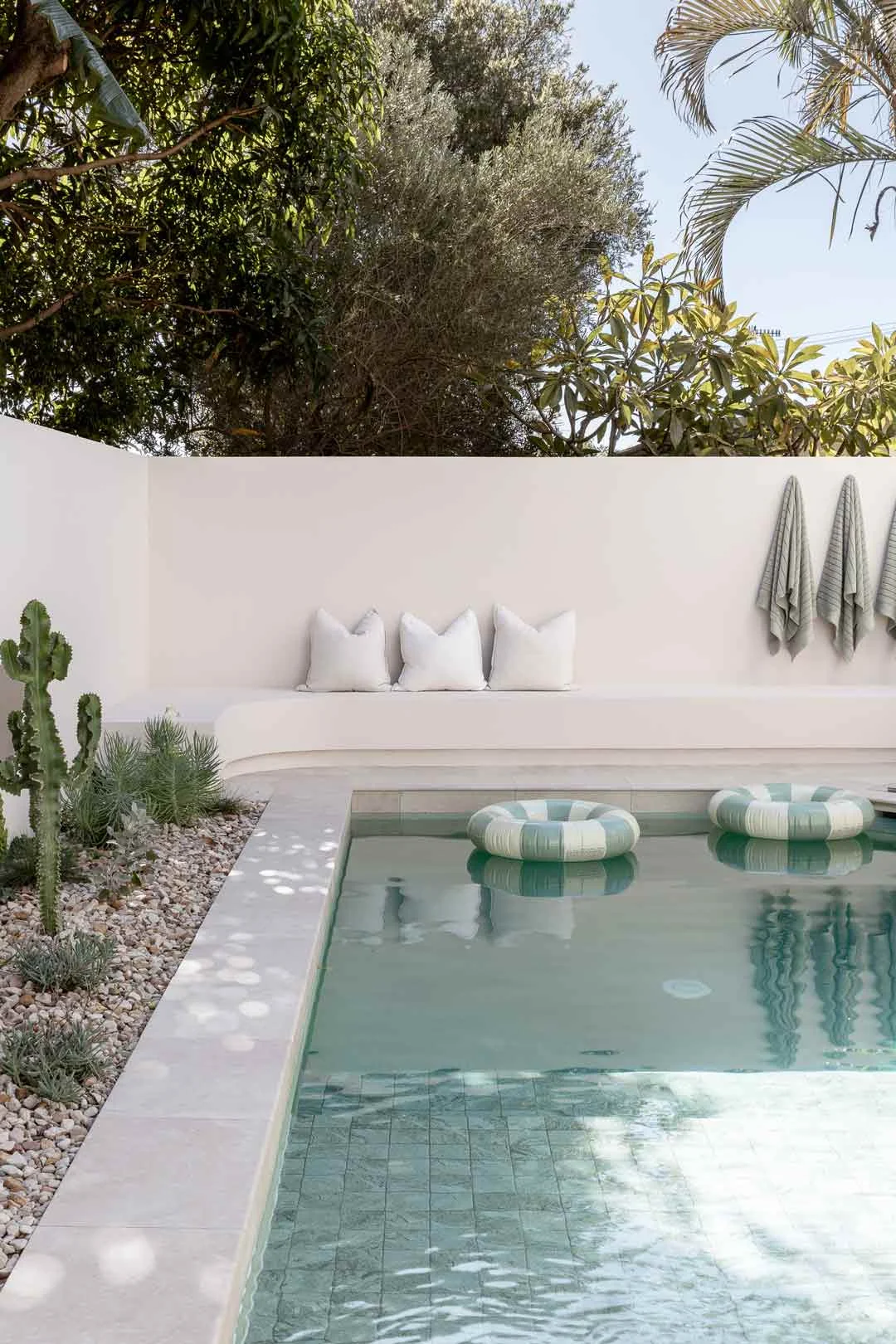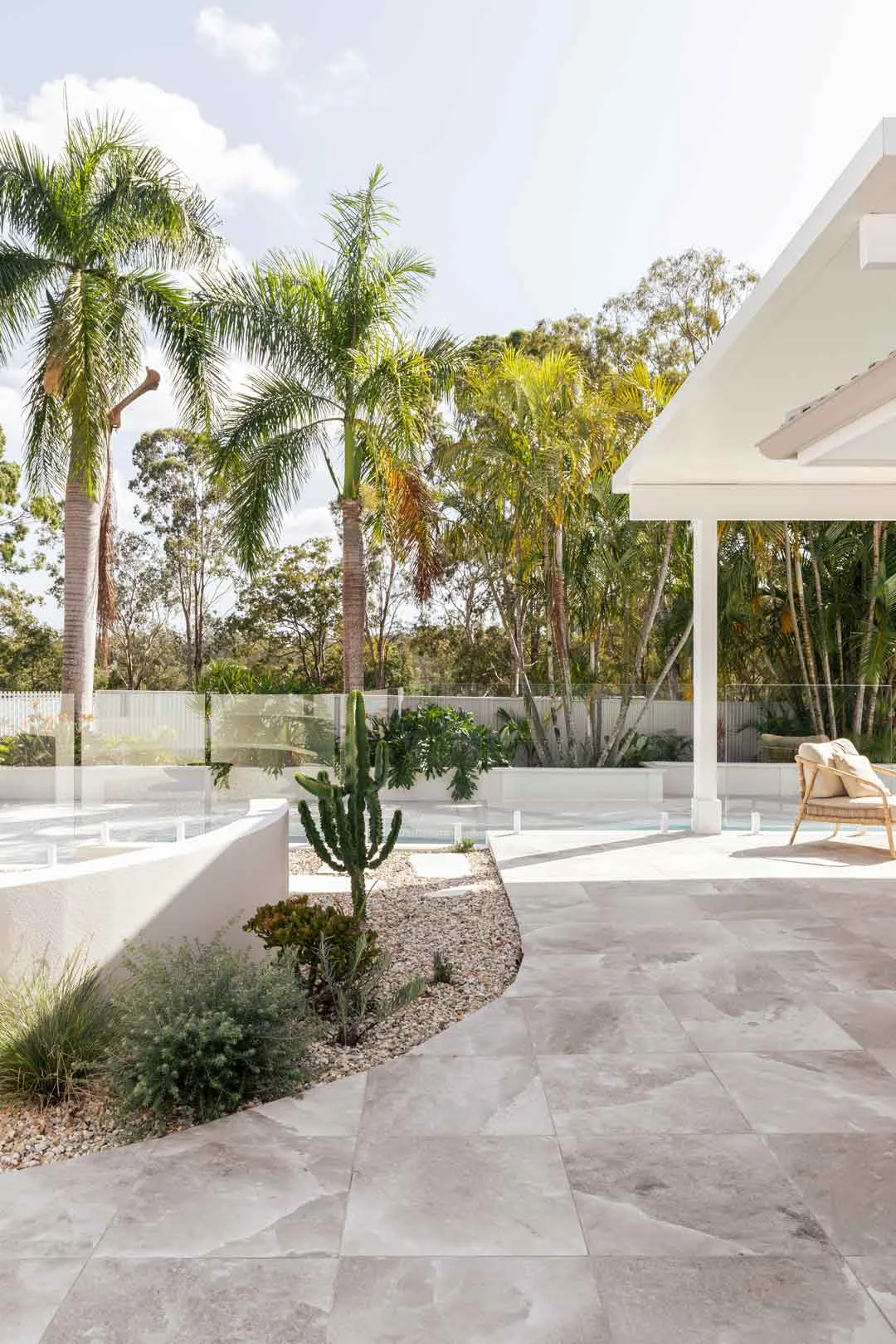 Selecting suitable plantings for your pool area is essential, not only for the overall aesthetics but also for their durability. Depending on your geographical location, choose plants native to your region, as this will ensure the elements — whether it be rain, hail, or shine — won't negatively impact their growth. Ideal Australian native plants for pool areas include agapanthus, grevillea, and the coastal classic frangipani.
For pools lacking shade coverage, cacti are an ideal option due to their low-maintenance qualities and resilience to prolonged sun exposure. However, be sure not to avoid placing them in areas where little hands can reach them.
Of course, you can never go wrong with plants accustomed to coastal conditions, such as palm trees or birds of paradise, creating that sought-after tropical feel, whether near or far from the beach.
4. Pool Area Surrounds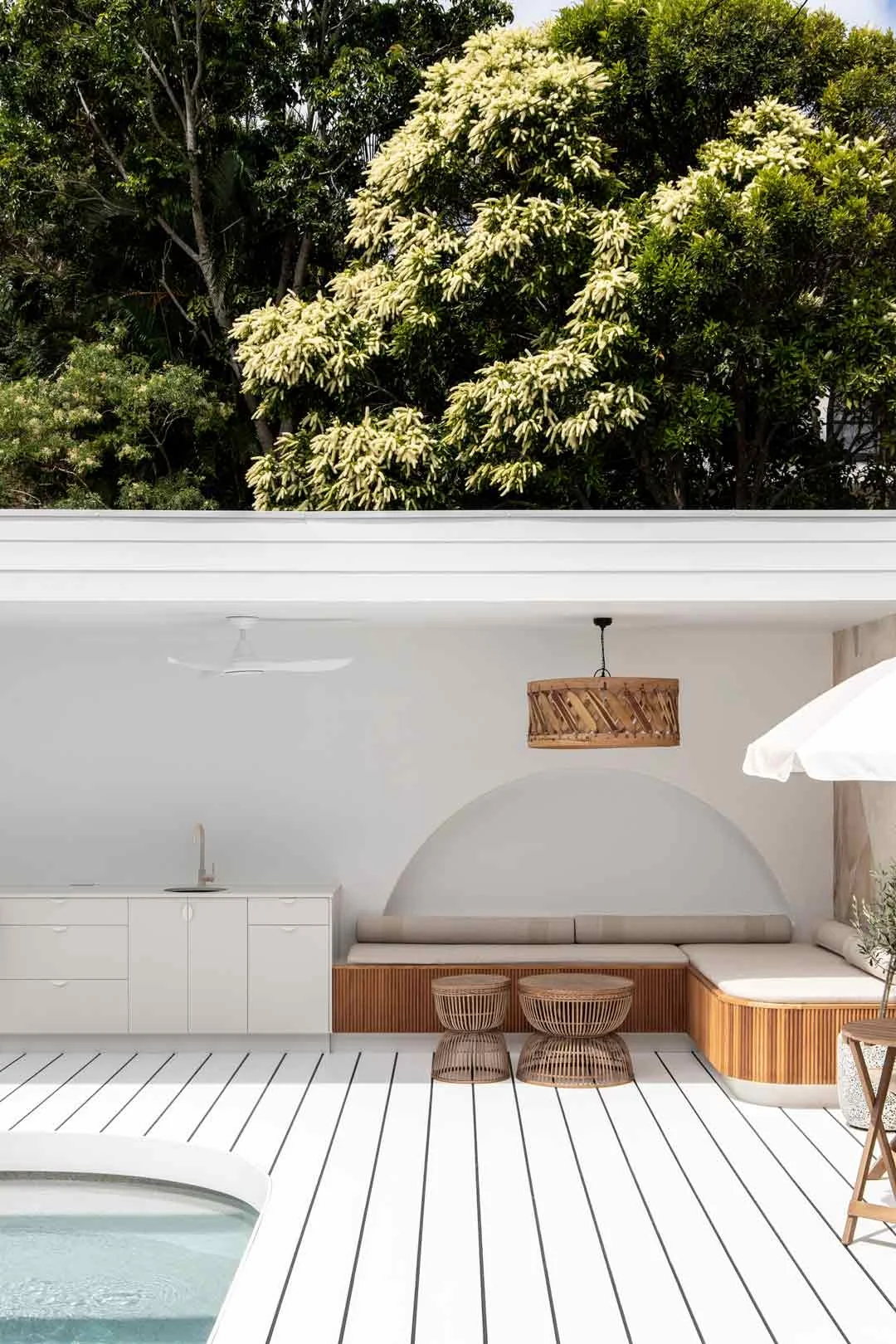 Entertaining outdoors goes well beyond the confines of the pool. Designing a yard where you can unwind amidst nature and host gatherings with loved ones is at the core of a well-thought-out space.
When designing your pool entertainment area, consider the atmosphere you'd like to create. Are you after a bar space where you can have drinks poolside or a large lounging area and firepit that will cultivate long conversations past sundown?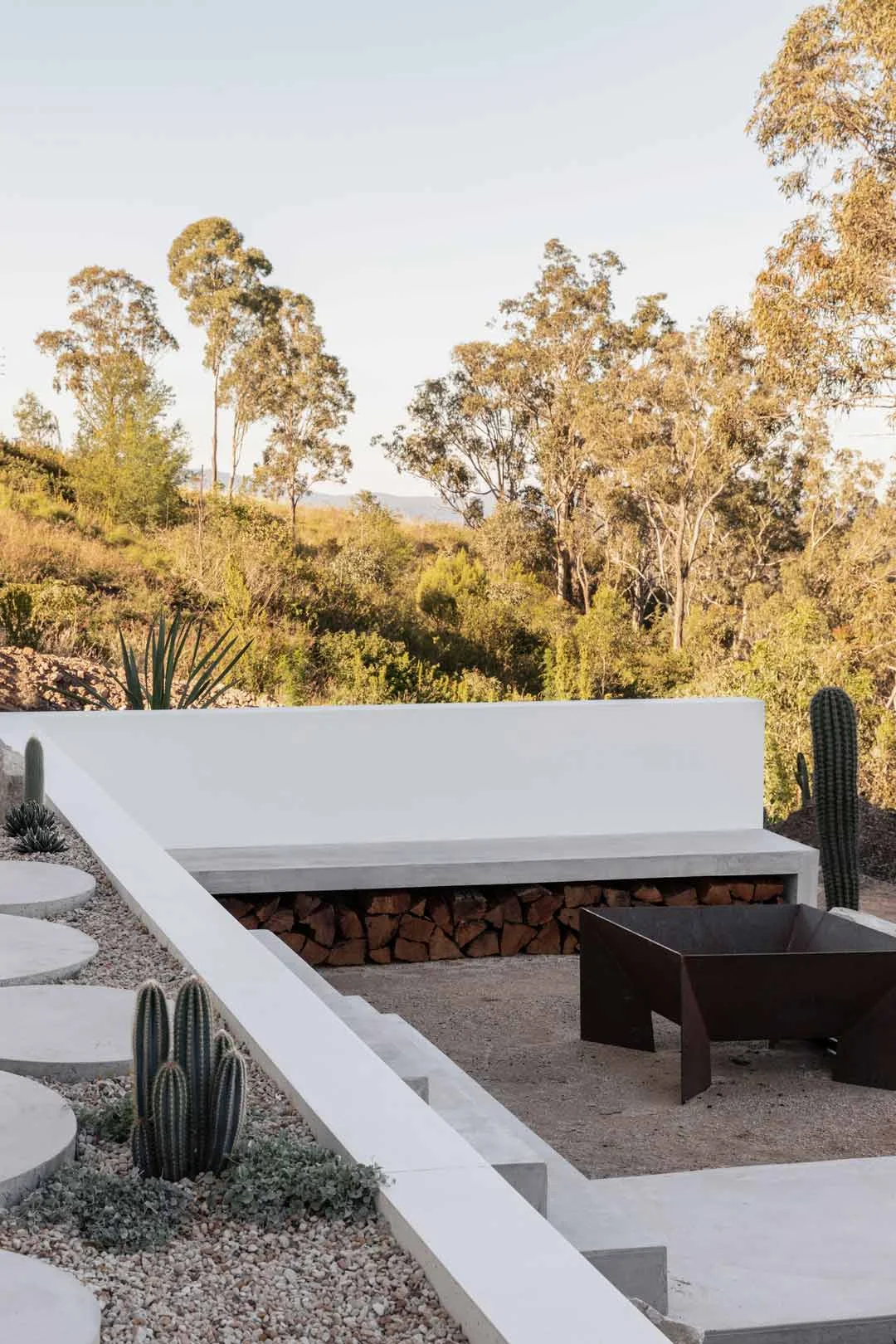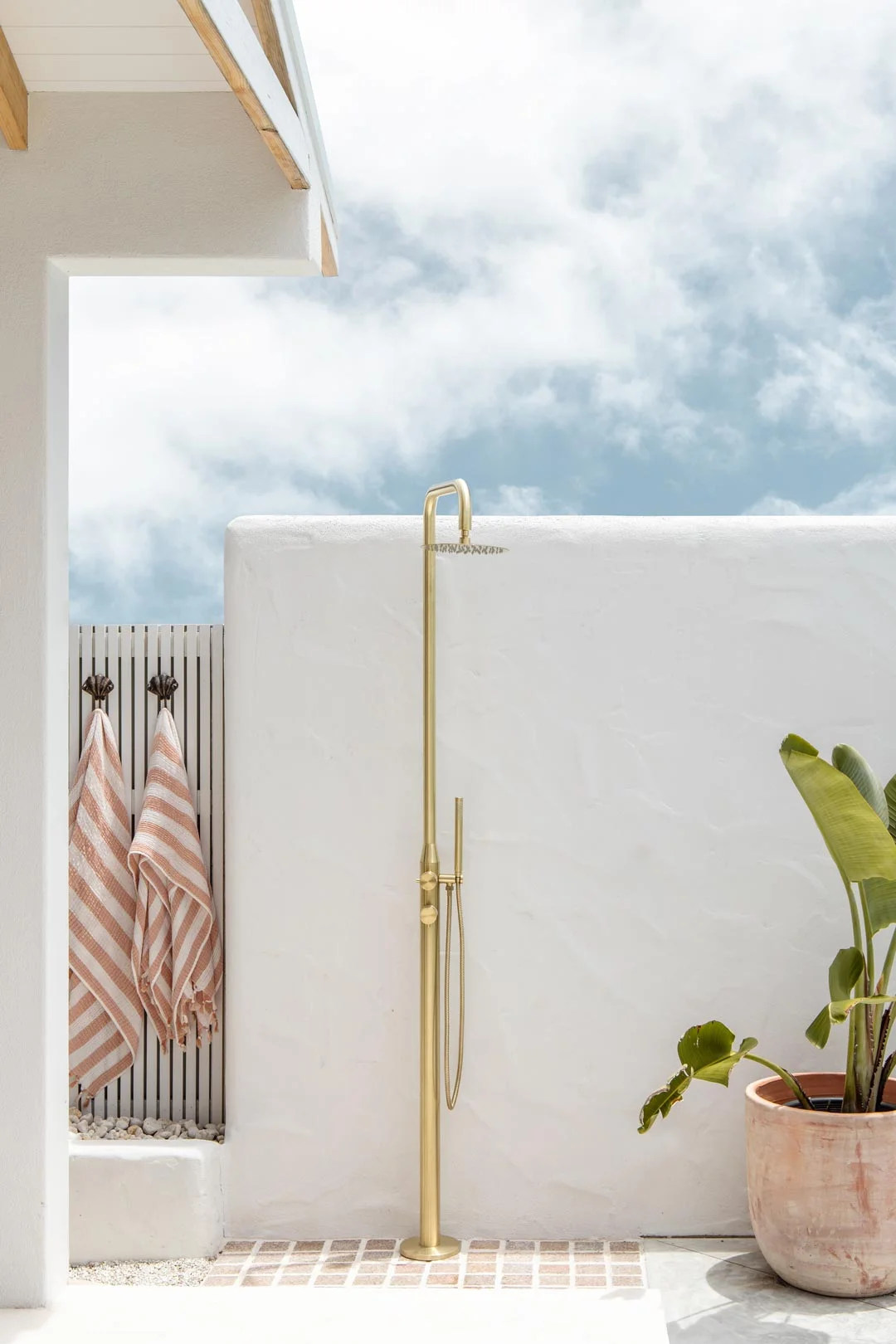 Another factor to consider is whether you'd like to incorporate an outdoor shower or bath. Designing a dedicated area for rinsing off after pool or beach activities not only enhances the functionality of your outdoor space but also introduces an added dimension of luxury and visual appeal.
With this in mind, establishing a colour scheme before installing products will help create a cohesive look, resulting in a visually calming space. Additionally, aligning the tapware, hardware, and other elements surrounding the pool, including showers, pool spigots, and towel hooks, with the interior fixtures of your home will seamlessly connect the indoor and outdoor spaces.
5. Pool Area Furniture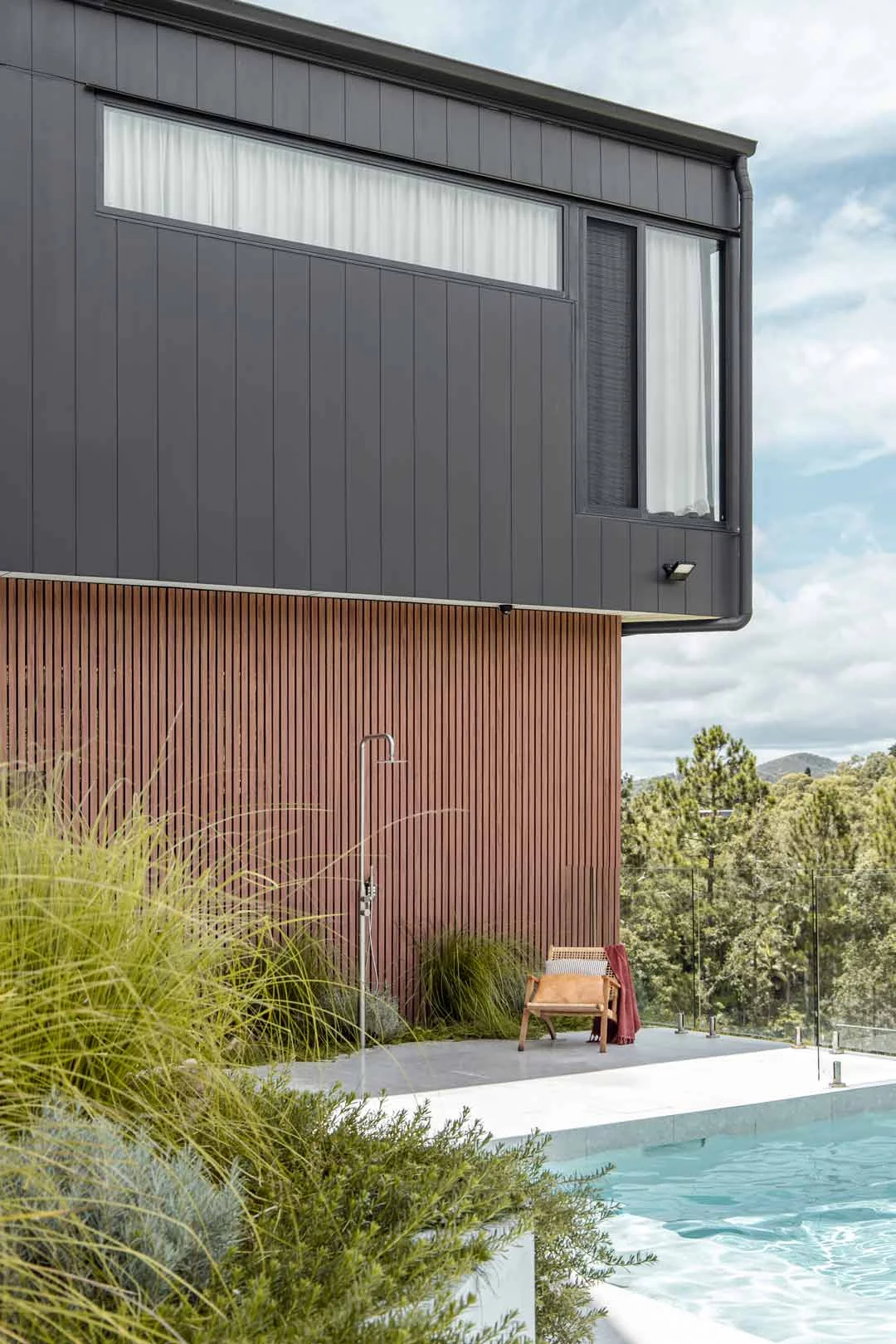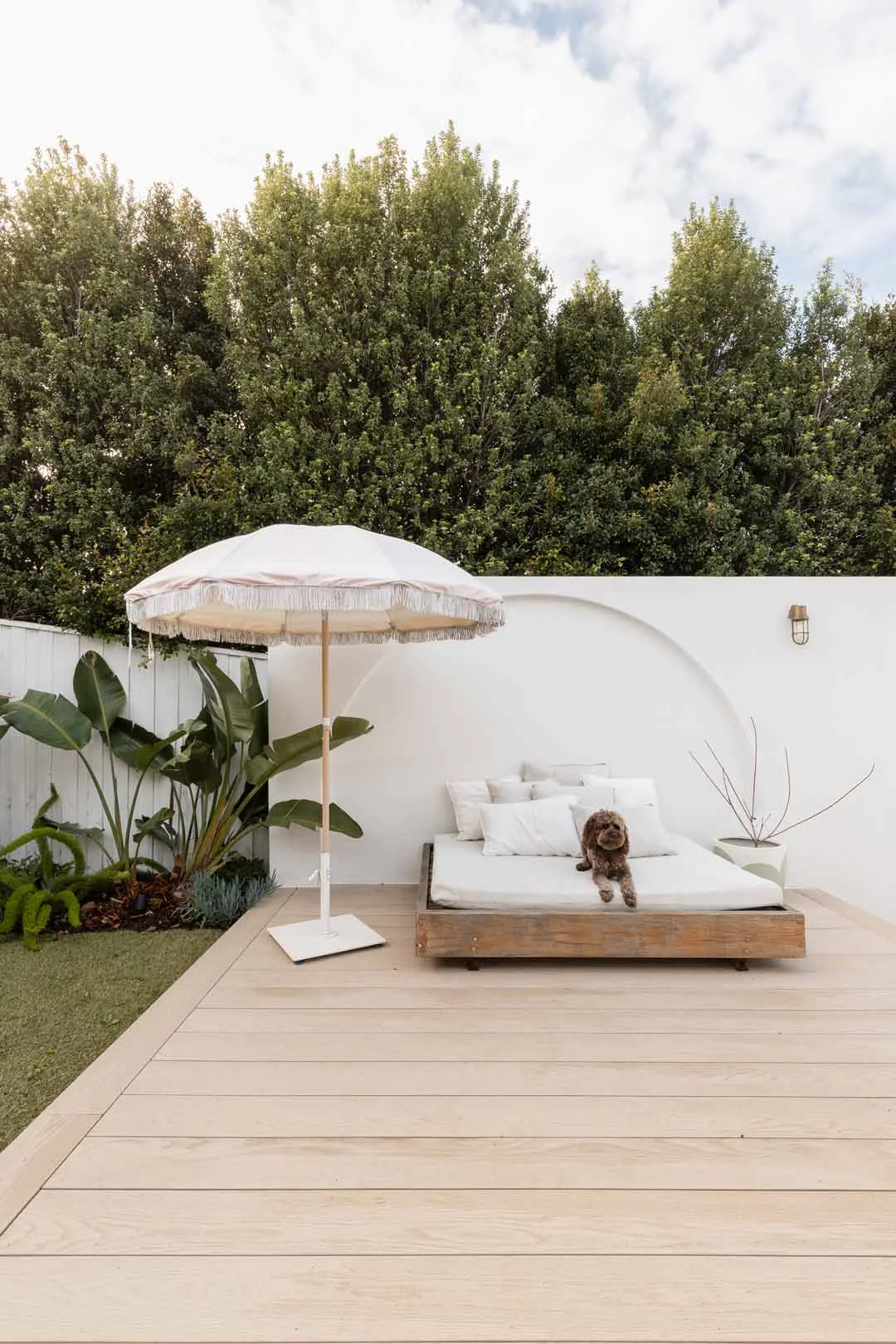 Last but not least, the selection of poolside furniture should be guided by your available space. In more confined areas, consider fold-out chairs or a single sun-lounge to prevent overcrowding, and for larger yards, consider daybeds or outdoor dining sets.
Above all, prioritise comfort and durability when selecting your furniture, ensure that it will withstand exposure to the elements and keep you comfortable outside all year-long.

Need some more inspo? Check out our Guide to the Best Outdoor Kitchen Ideas