The House of Harvee Renovation is Pastel Perfection | Behind the Design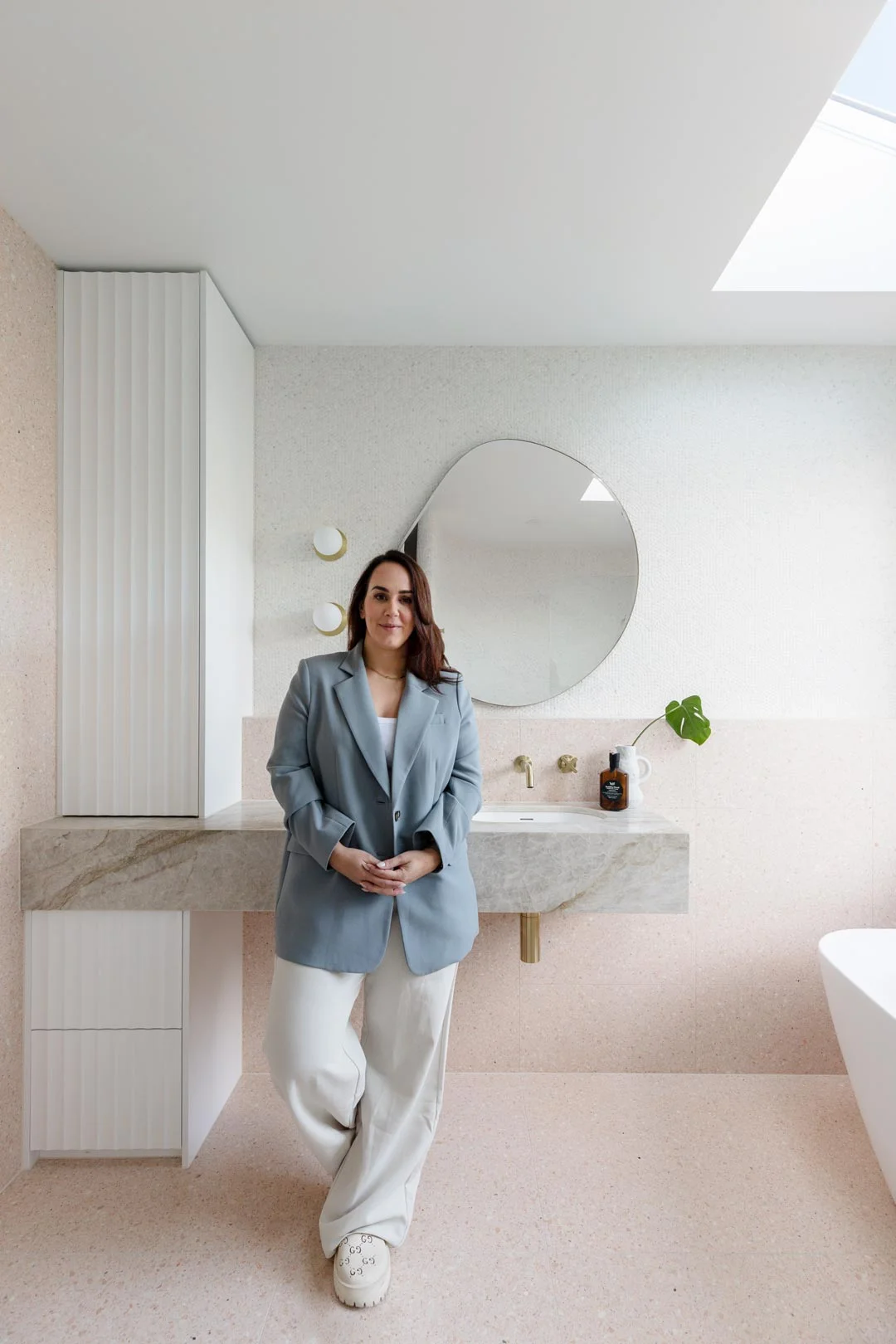 Krystal Giardina is the powerhouse behind House of Harvee — a lifestyle and design content brand based in Melbourne. The transformation of her family home saw a palette of latte browns and beiges go to bright whites and pops of pinks. Brushed brass tapware has been used in the laundry, kitchen, and bathroom renovation, supporting warmth in the overall scheme.
What's compelling about this design is it perfectly blends aesthetics that adults and children can both enjoy through time — it's inviting, lively, doesn't take itself too seriously, and doesn't treat itself too casually either.
Come with Krystal as she discusses each concept behind her textural House of Harvee wonderland.
Stepping through the high ceilings of the entrance and to the right is the primary bedroom. Its view from the corridor is hugged by an arched doorway, a repeating motif of the home.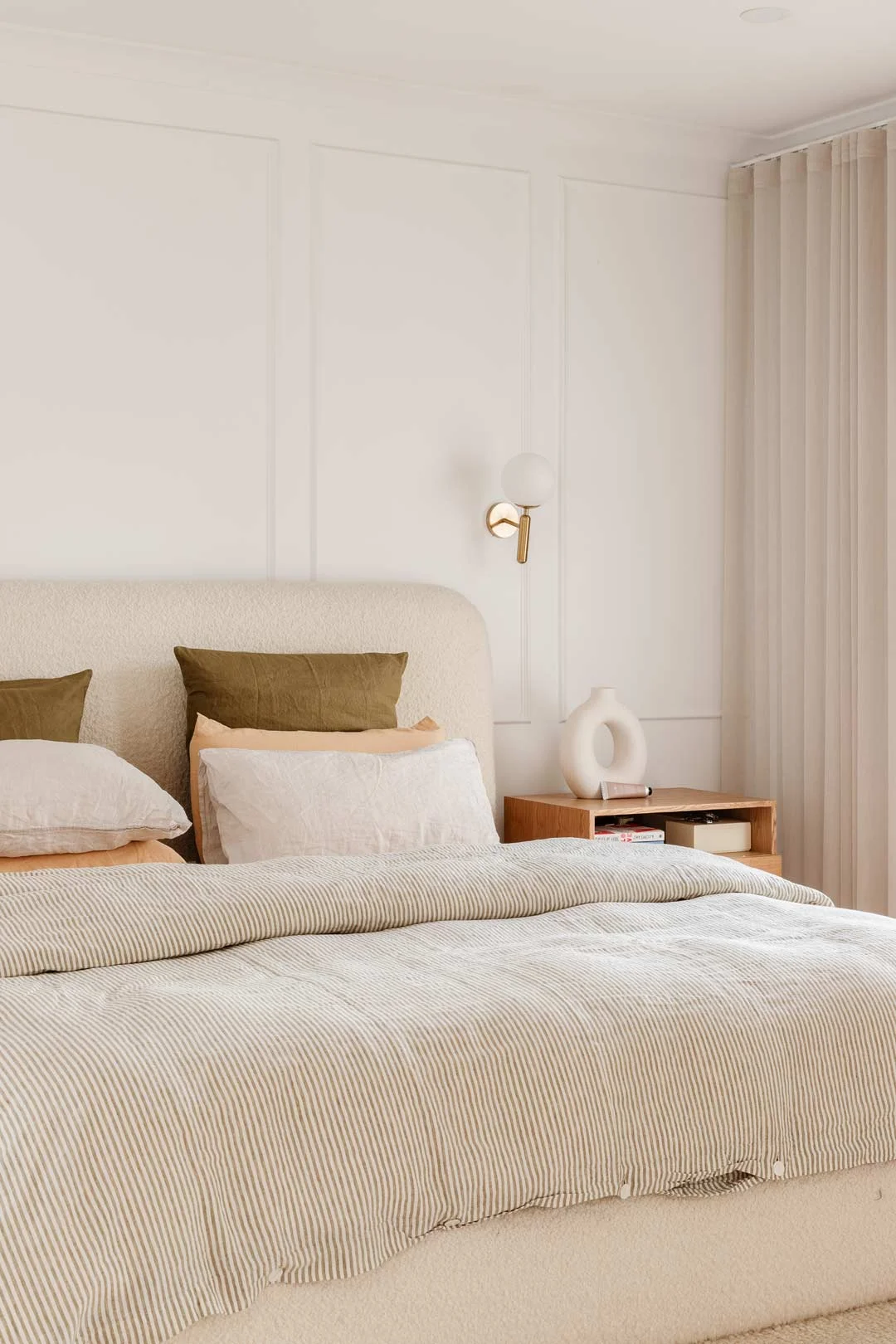 The bedroom is a soothing blend of white, oatmeal, and earth tones, with wainscoting bringing a classic hotel feel to the space. It's a gentle introduction to the House of Harvee design concept, which only grows in enthusiasm through the rest of the home.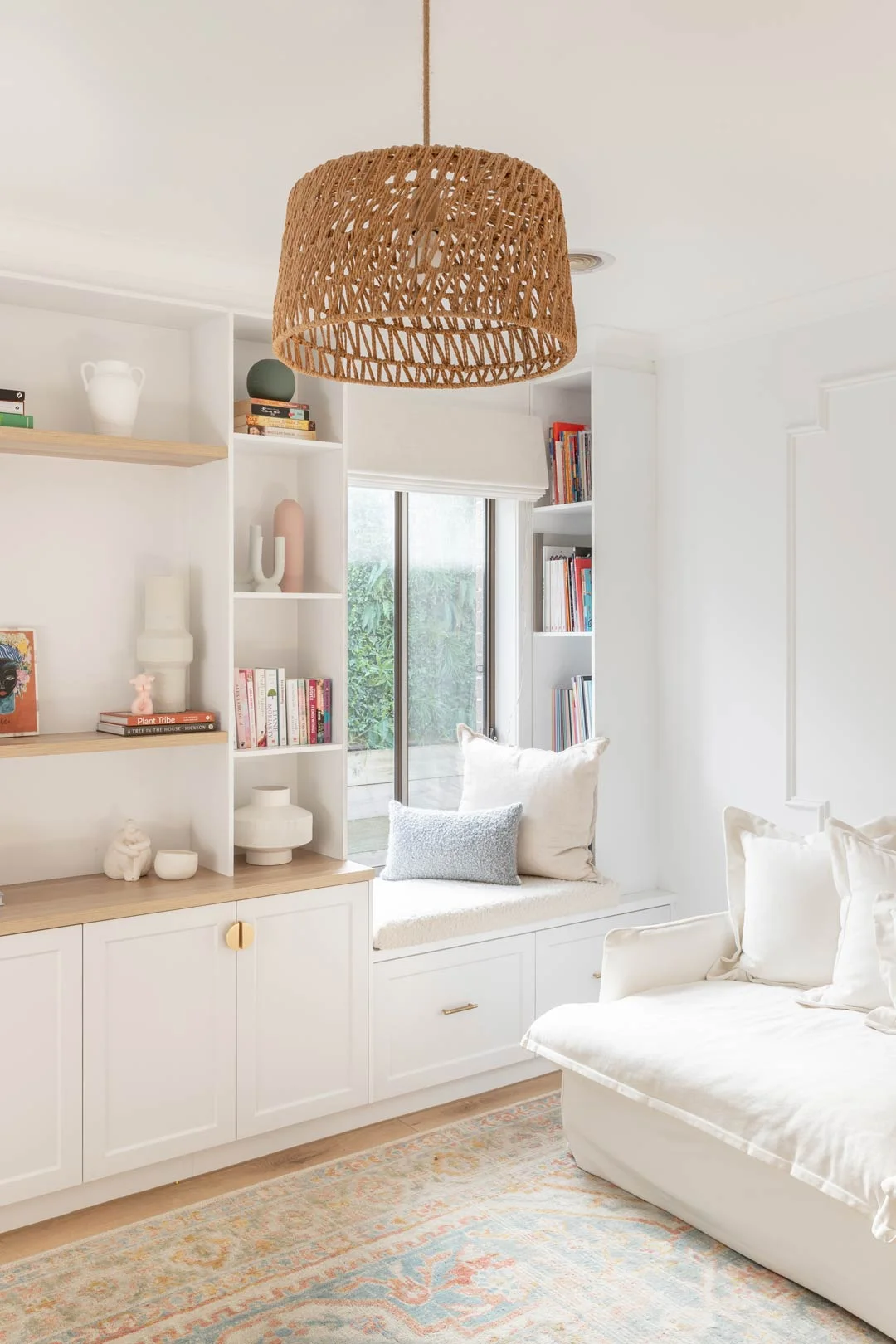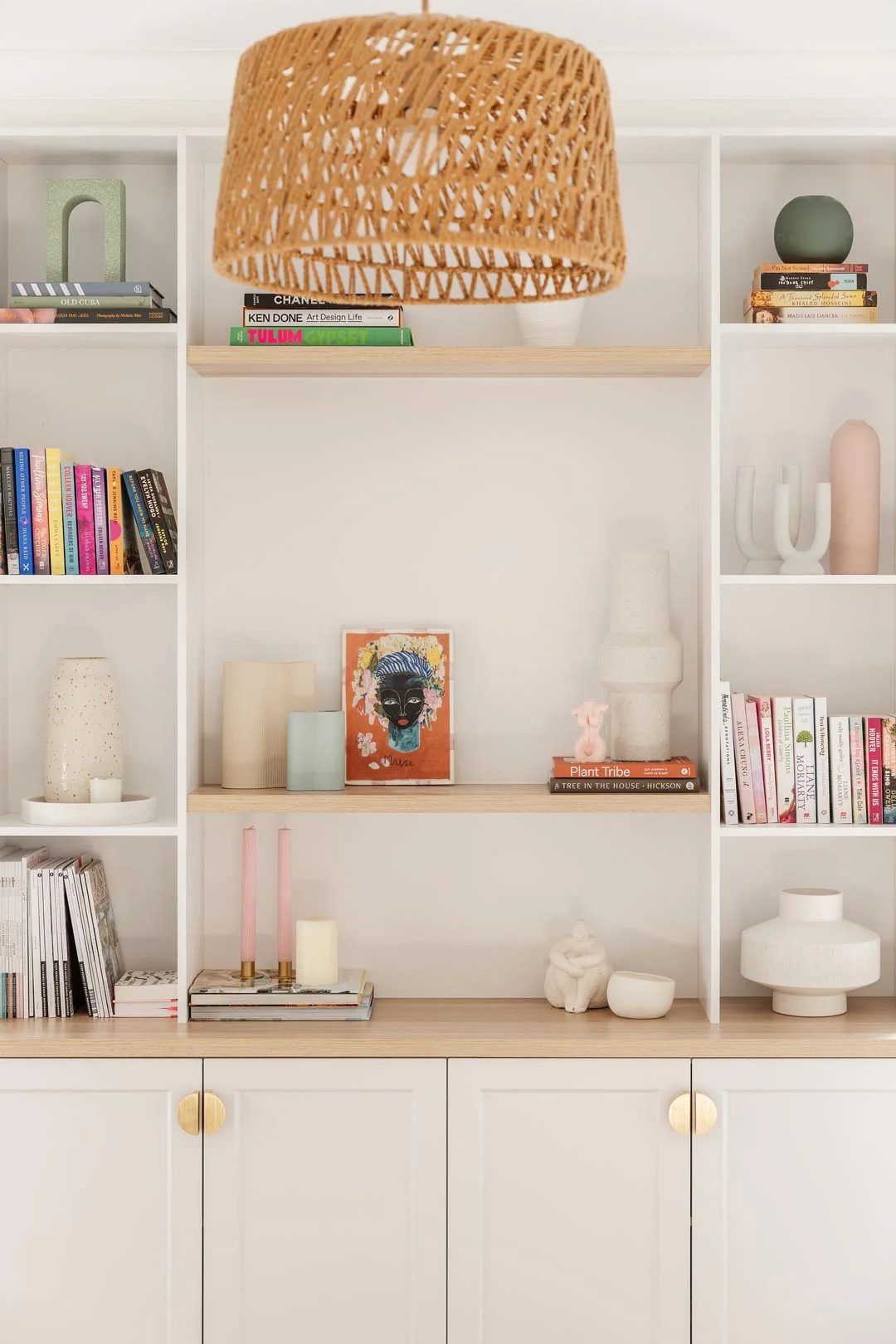 "I wanted each room to have a little bit of personality, and I also wanted to feel like we could be anywhere in the world." — Krystal Giardina, House of Harvee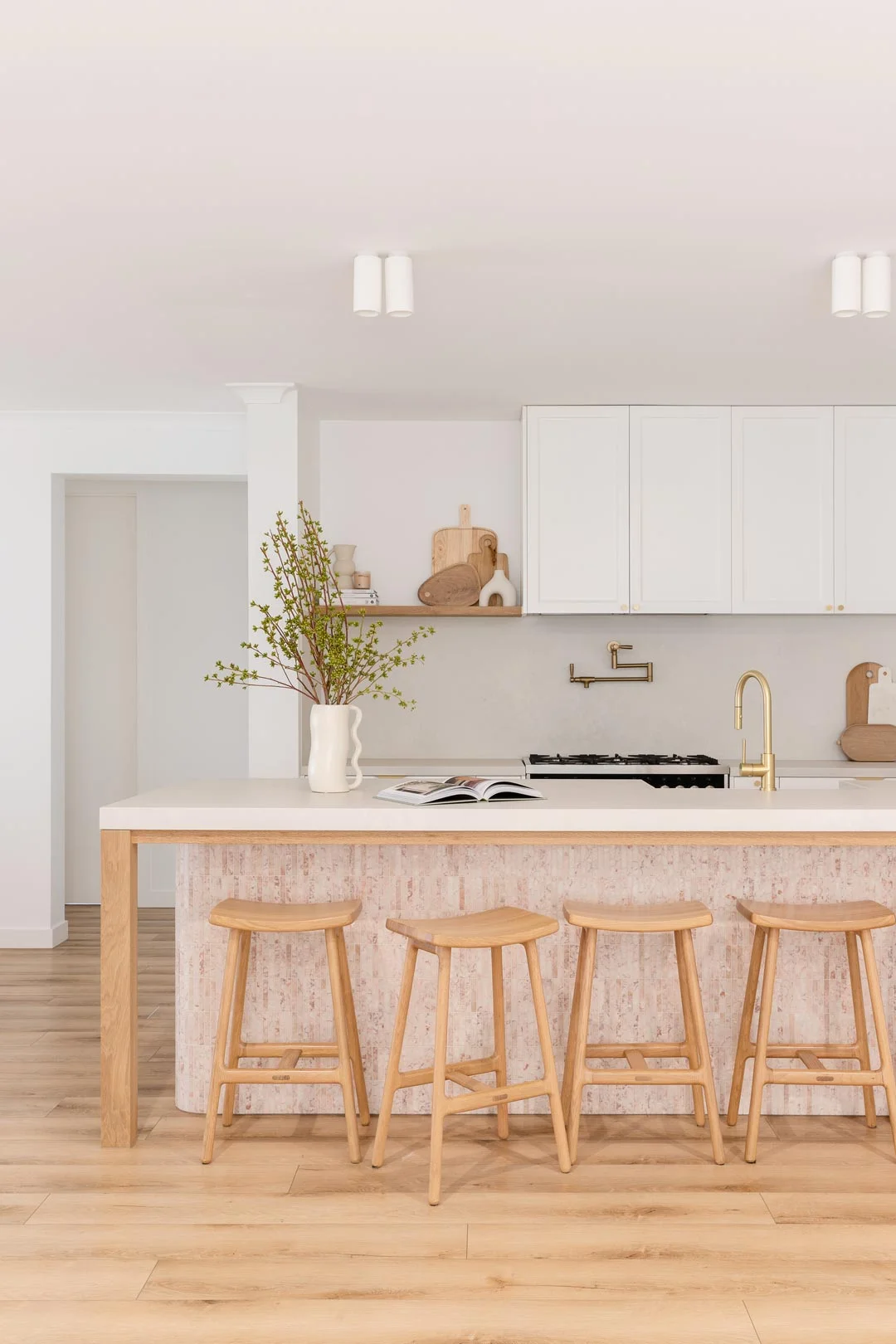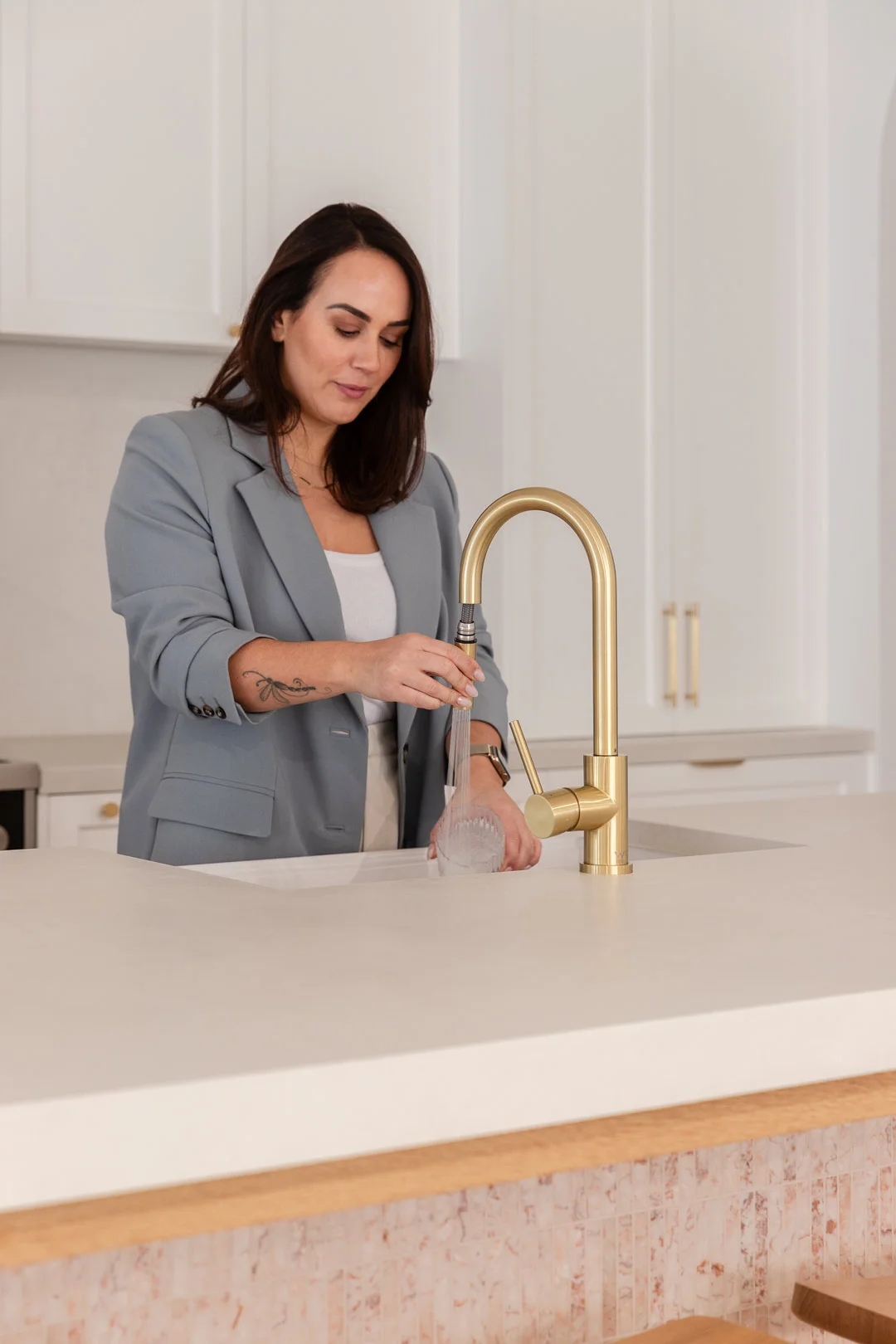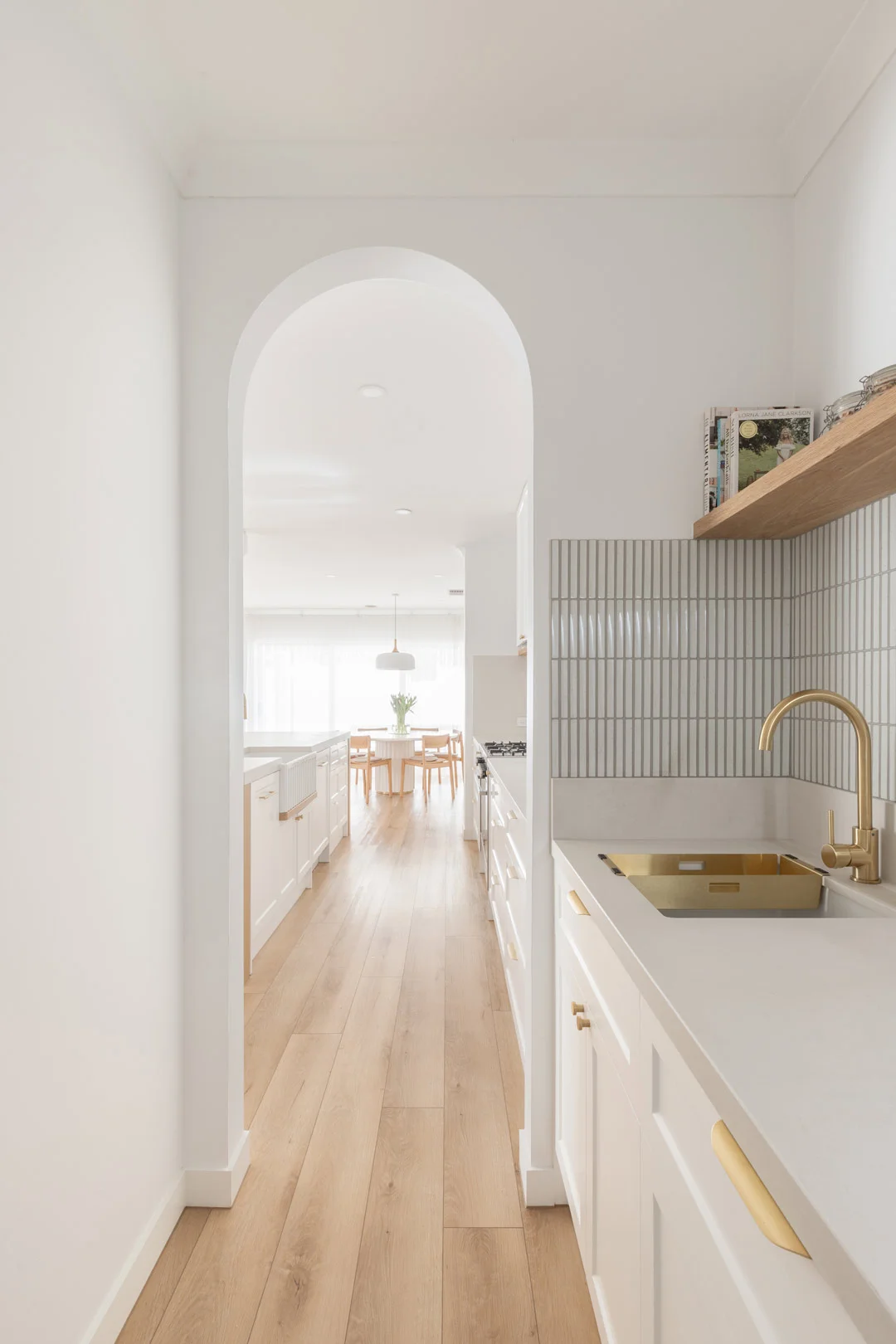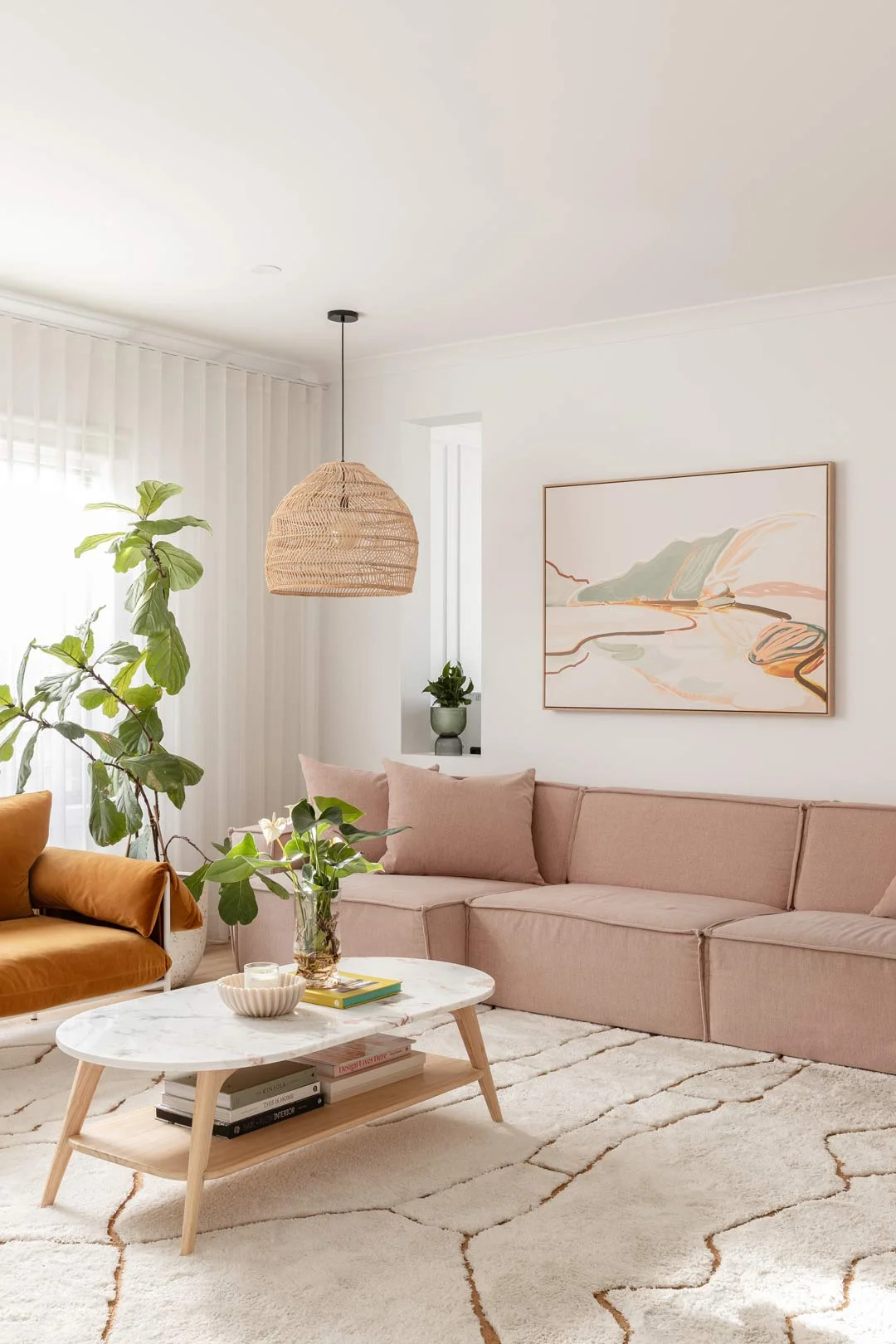 Reaching the heart of the home, the living and kitchen renovation proudly presents itself in jovial pink accents, rich textiles, and our brushed brass tapware.
The Elysian Pull-Out centrepiece on the tiled kitchen island features a special attachment that creates two extra spray modes: tunnel or wide-angle. From this space, the butler's pantry hints at its existence from the arched doorway, opening up into a light and uniform space once entered. It continues the brushed brass highlight with tapware, colander, and cabinetry adornments.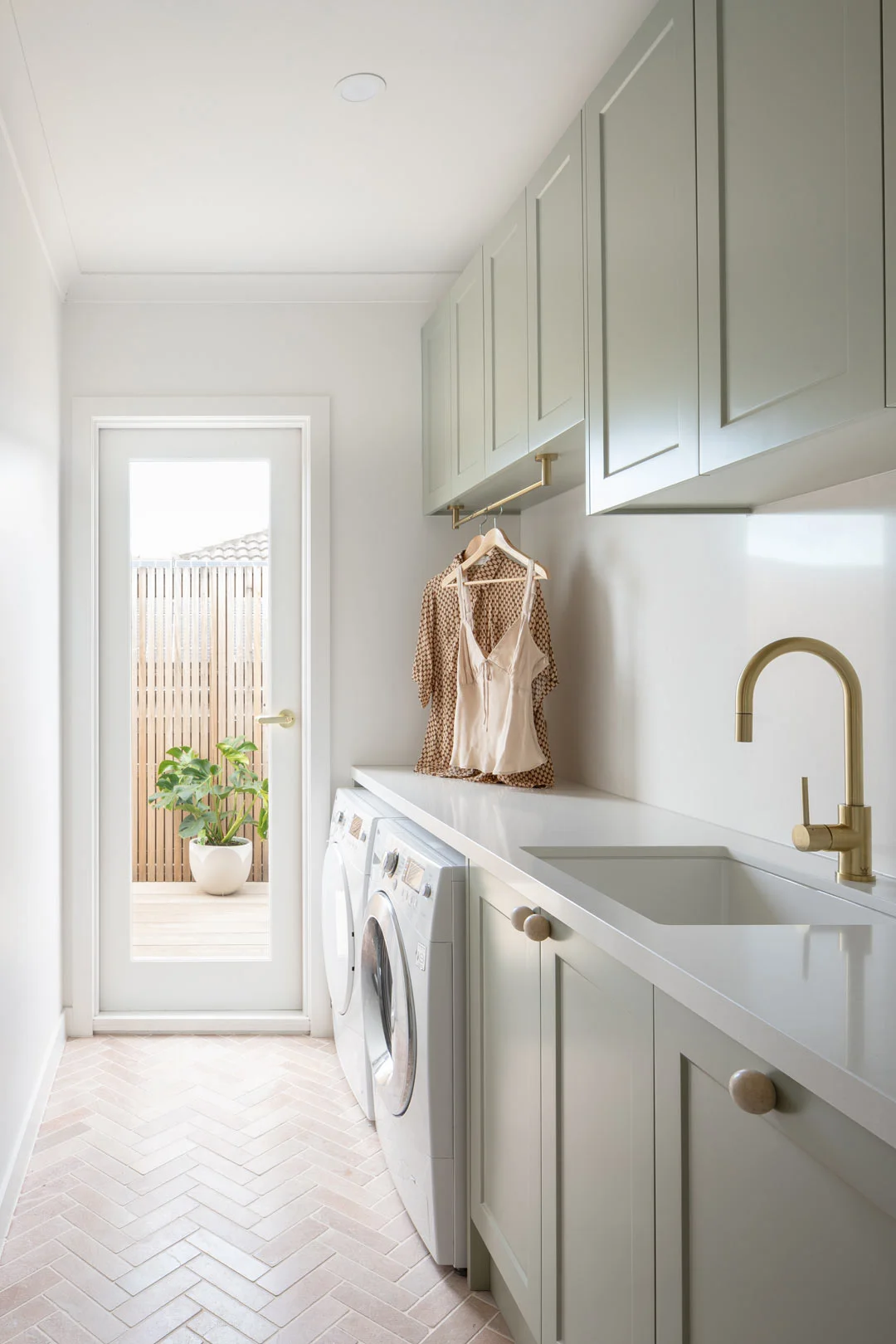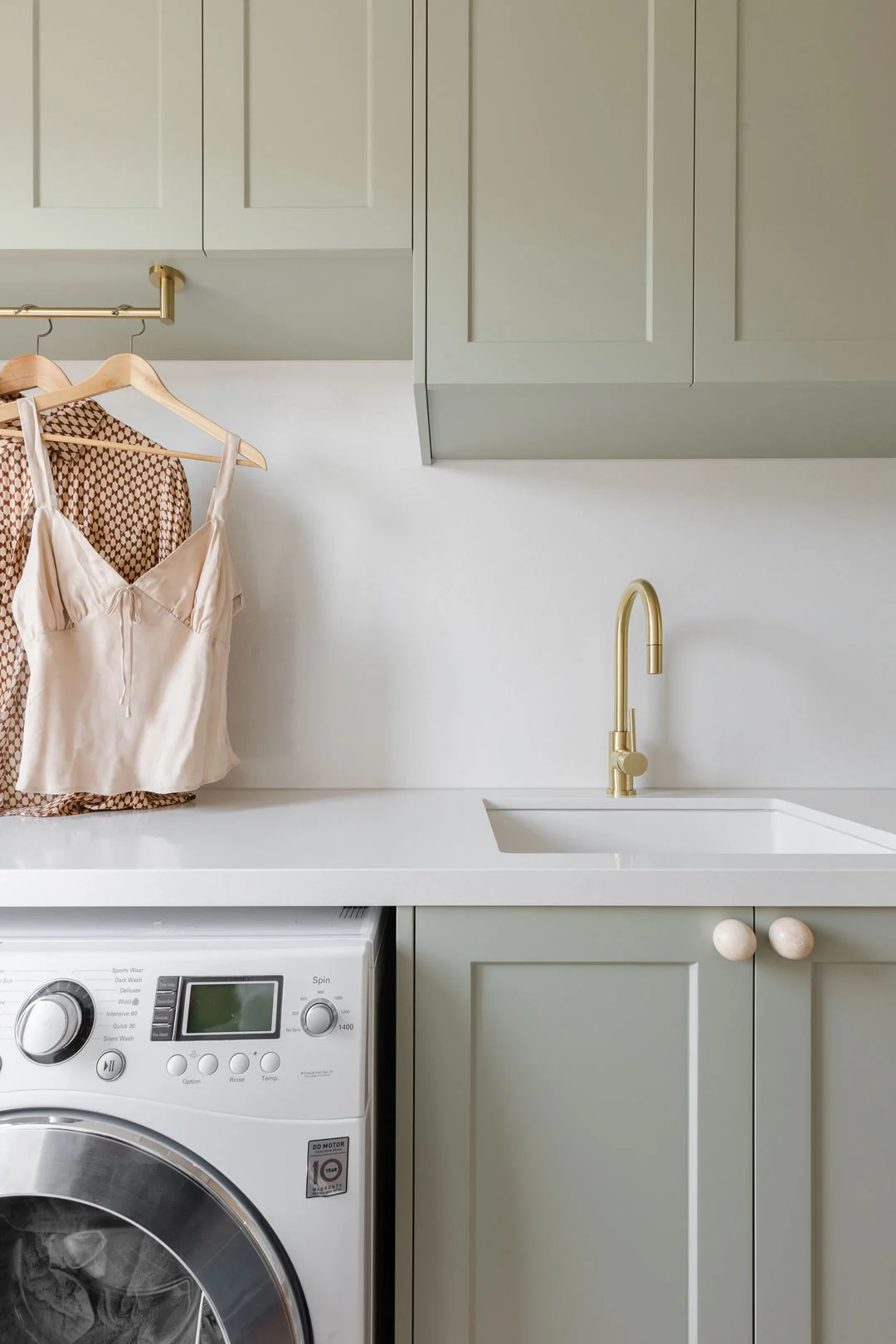 The palette in House of Harvee differs in the laundry, yet offers cohesion by being pastel-toned. The light sage transforms this space into a soft and calming arena for daily chores, and it's refreshing to see designs give more attention to vivifying this utilitarian room. Another popular organisation feature is the installation of a towel rail beneath overhead cabinetry — it optimises space and allows garments to dry nearby on rainy days.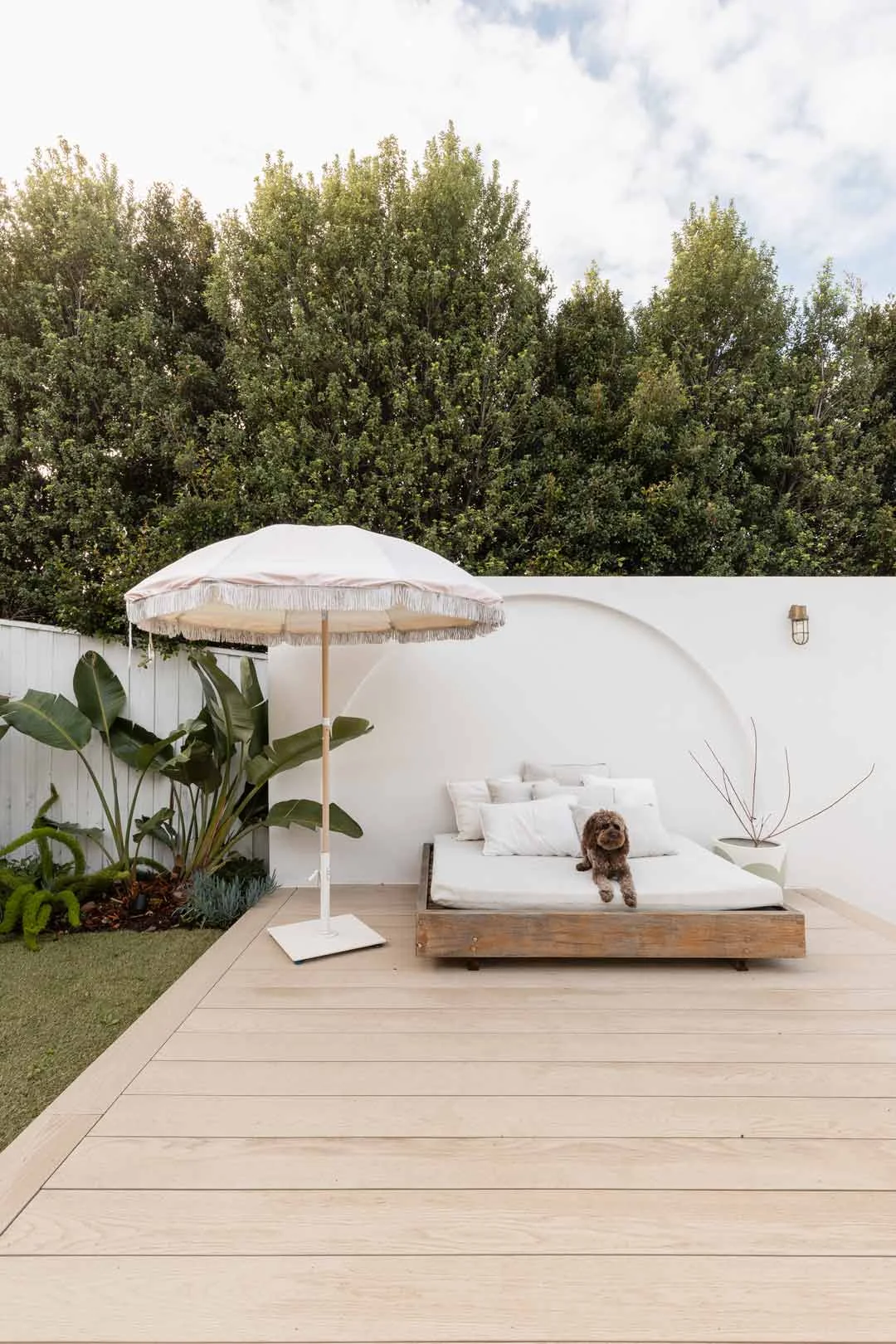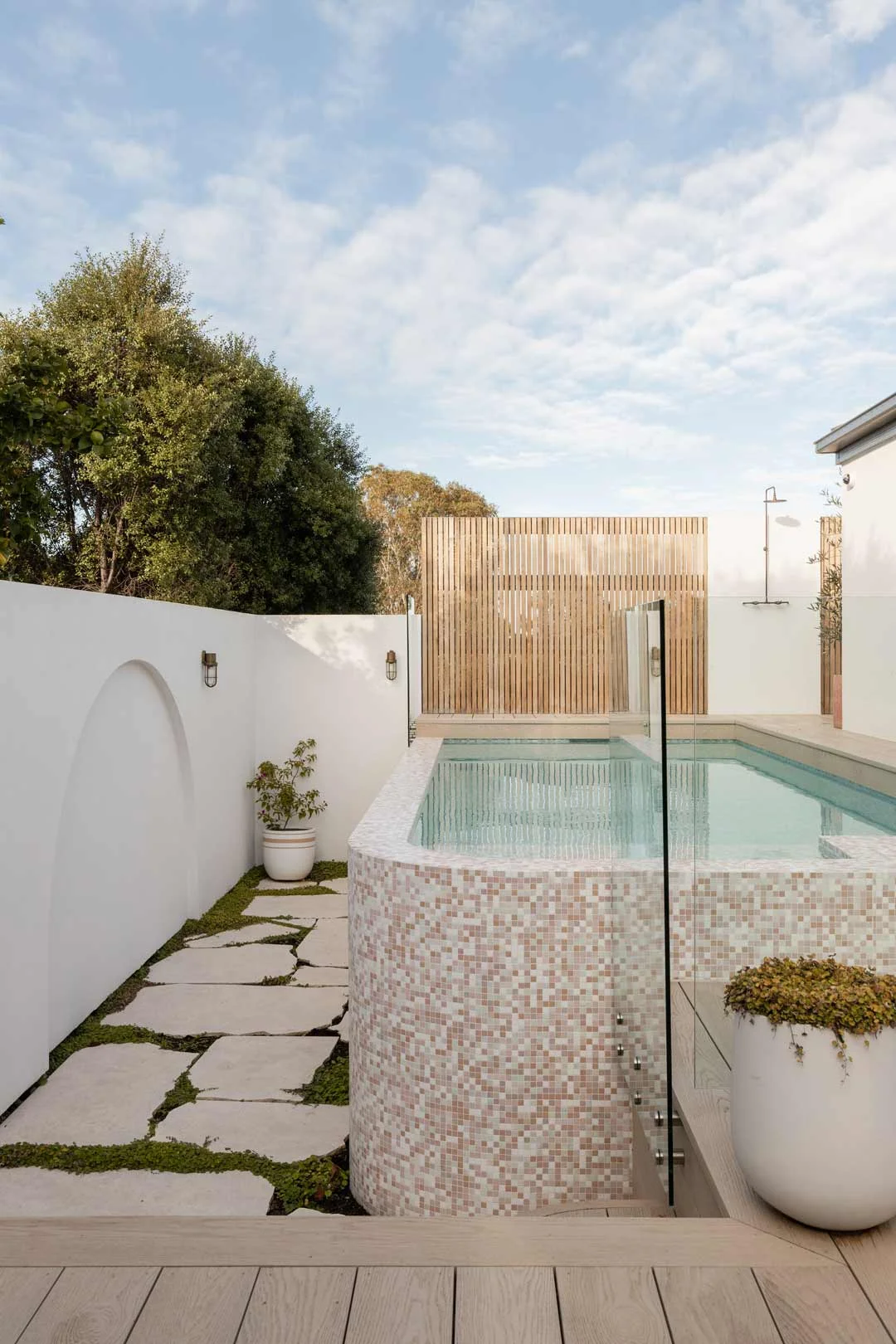 Once outside from the laundry, the pink theme doesn't rest for too long, with a custom pool in mismatched tiles to delight the scene. Clever levelling optimises intrigue and dimension in the small backyard design, creating the perfect entertaining deck for days in the sunshine.
"...but I can't go past the outdoor area. It really is my favourite. And I do have an "Oh my goodness, this is our home" every time I go in the backyard." — Krystal Giardina, House of Harvee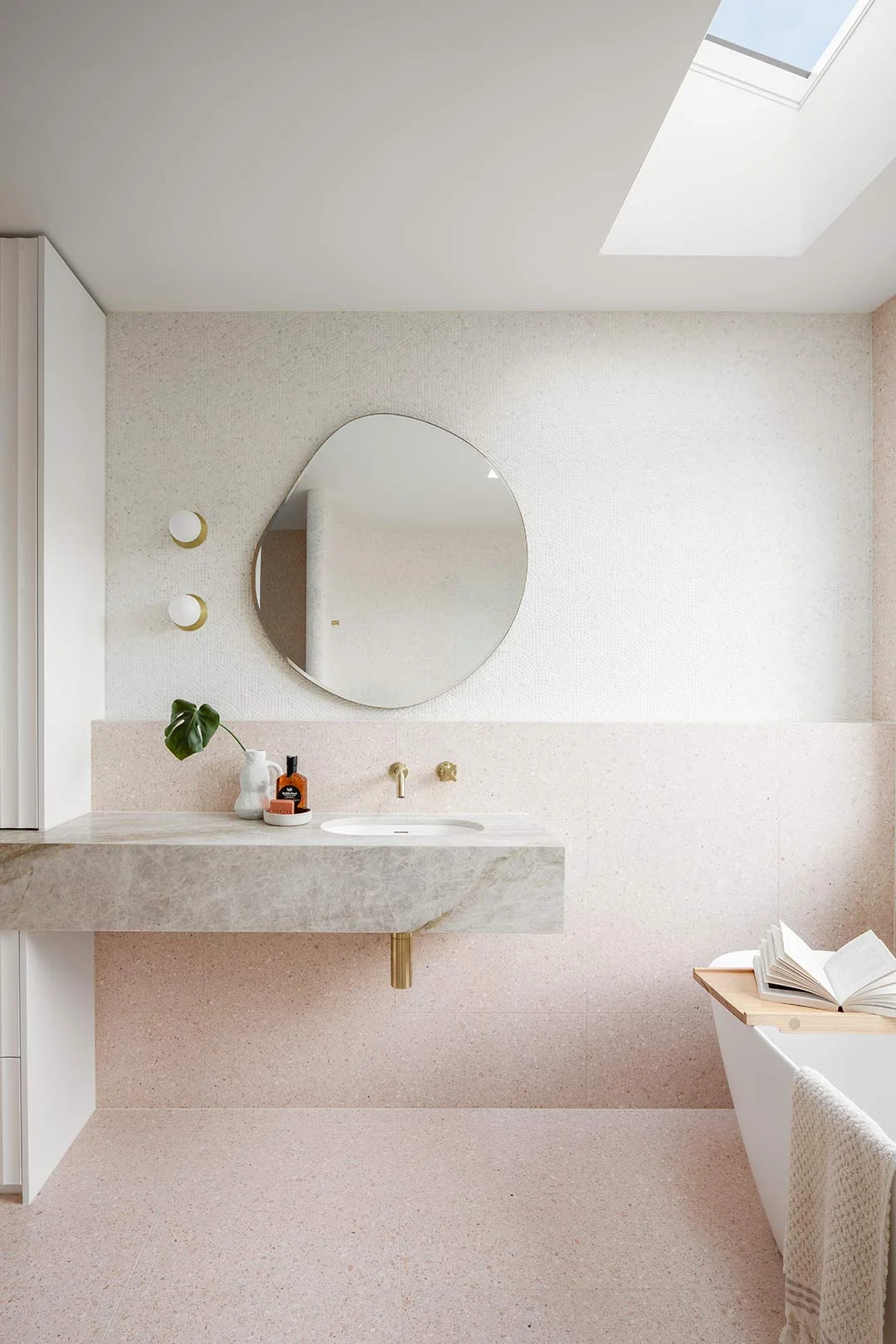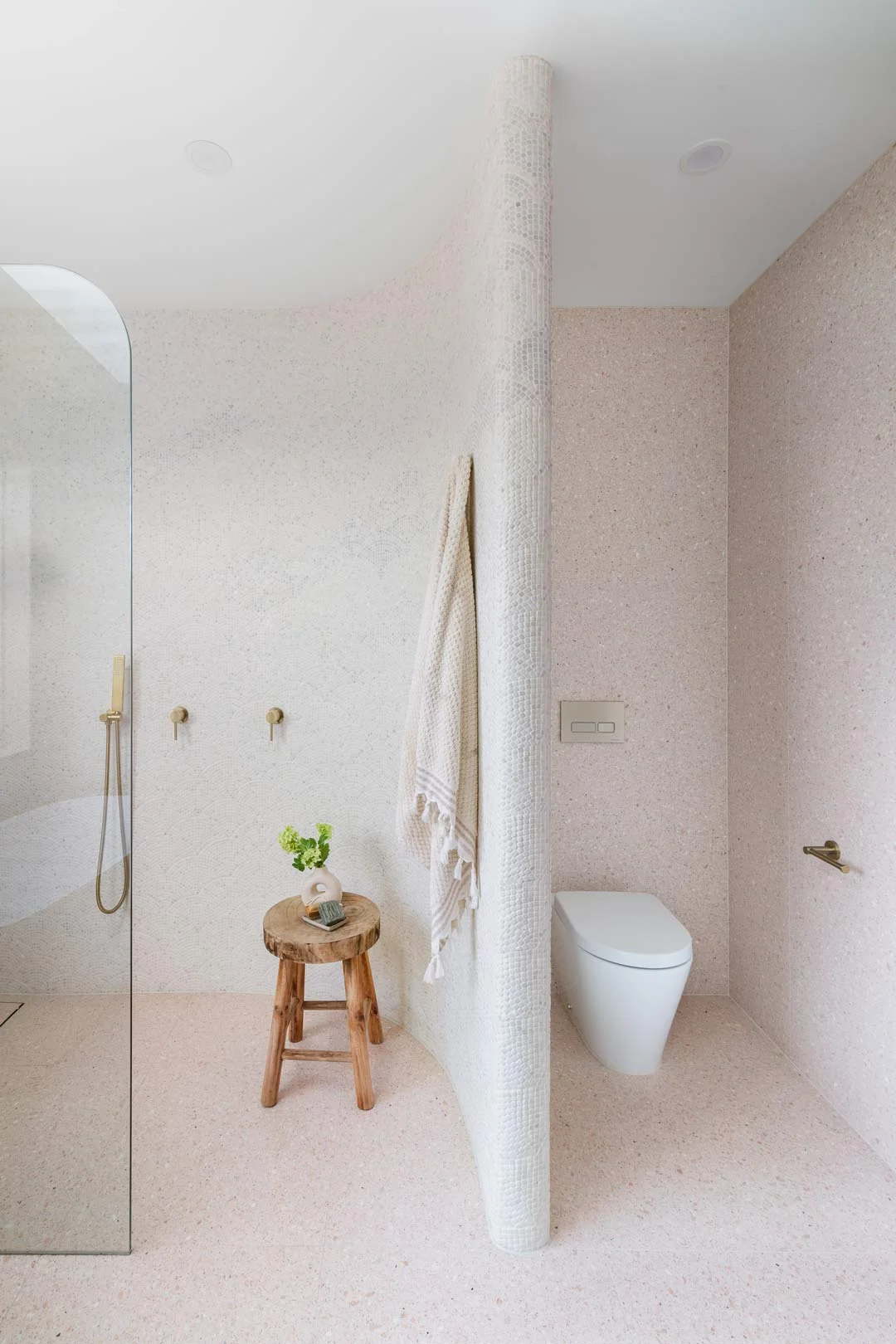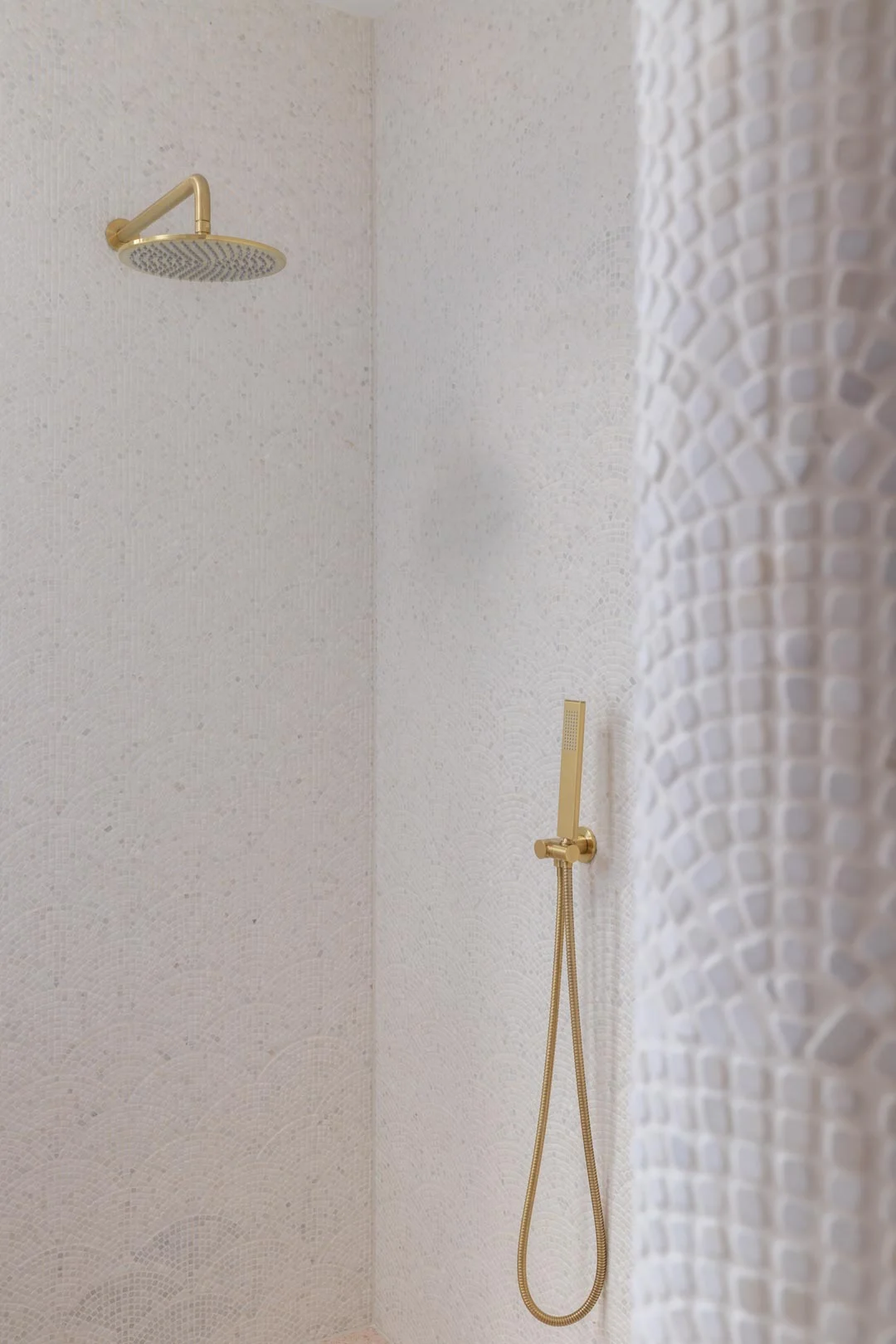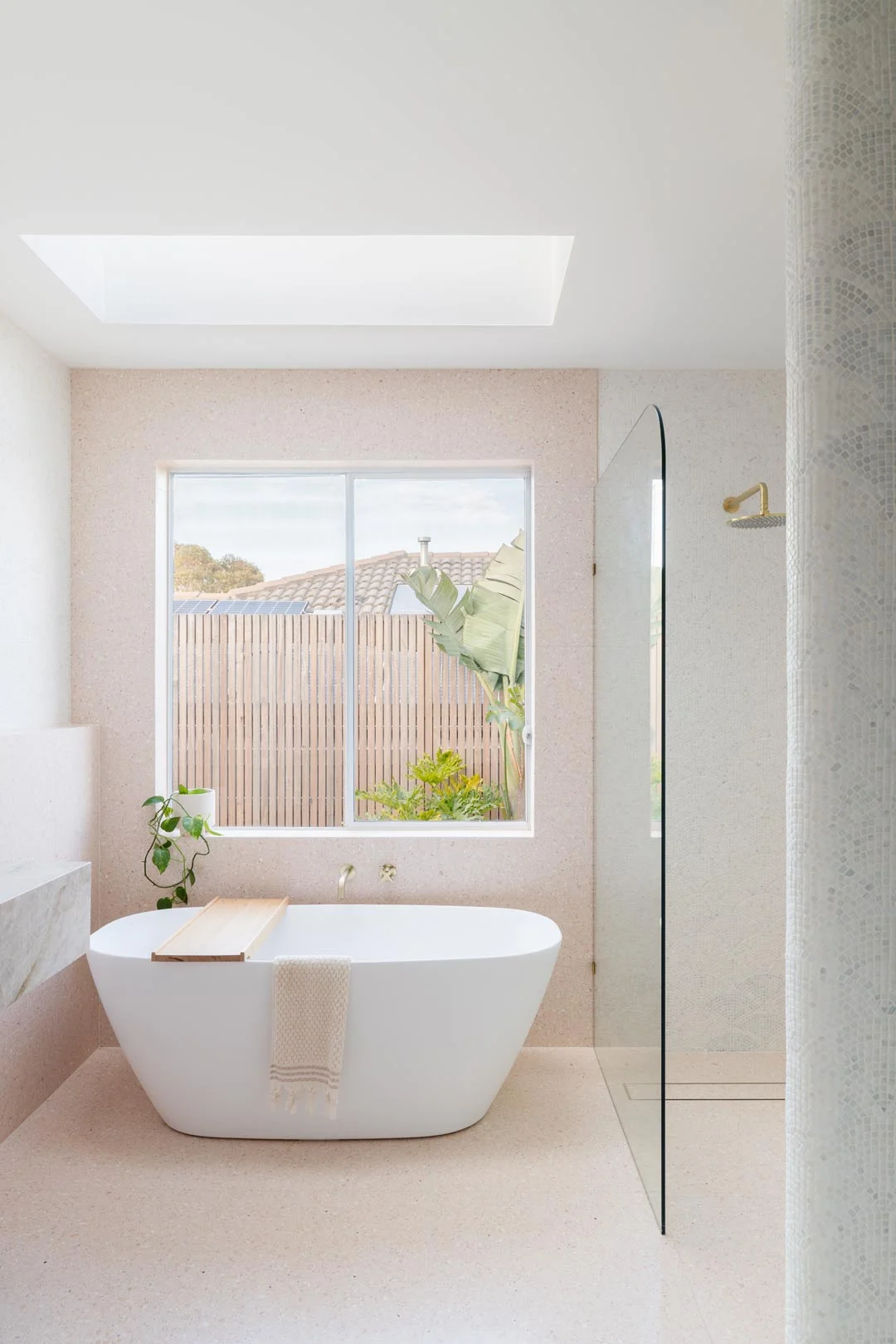 Saving the best til last, the bathroom. Curved bathroom walls, fan tile mosaics, pink terrazzo, and brushed brass tapware showcase the charm and vibrancy that House of Harvee expertly wields in design. It's a space that instantly makes you beam. The skylight heightens the airiness, and its deliberate placement means that you can gaze long into the night during a soak.
"So I think your home should make you feel like it's a part of you and something that you are really proud of. I really strive, and I get motivated by walking into a space that I've created. It's like this big creative bubble that really makes me feel proud and happy that we live in a space that is just an extension of us." — Krystal Giardina, House of Harvee
Want to see another vibrant Melbourne home? WOWOWA Presto makes bold colour blocking a daily delight.