Use Hotel Interiors to Inspire Your Next Home Transformation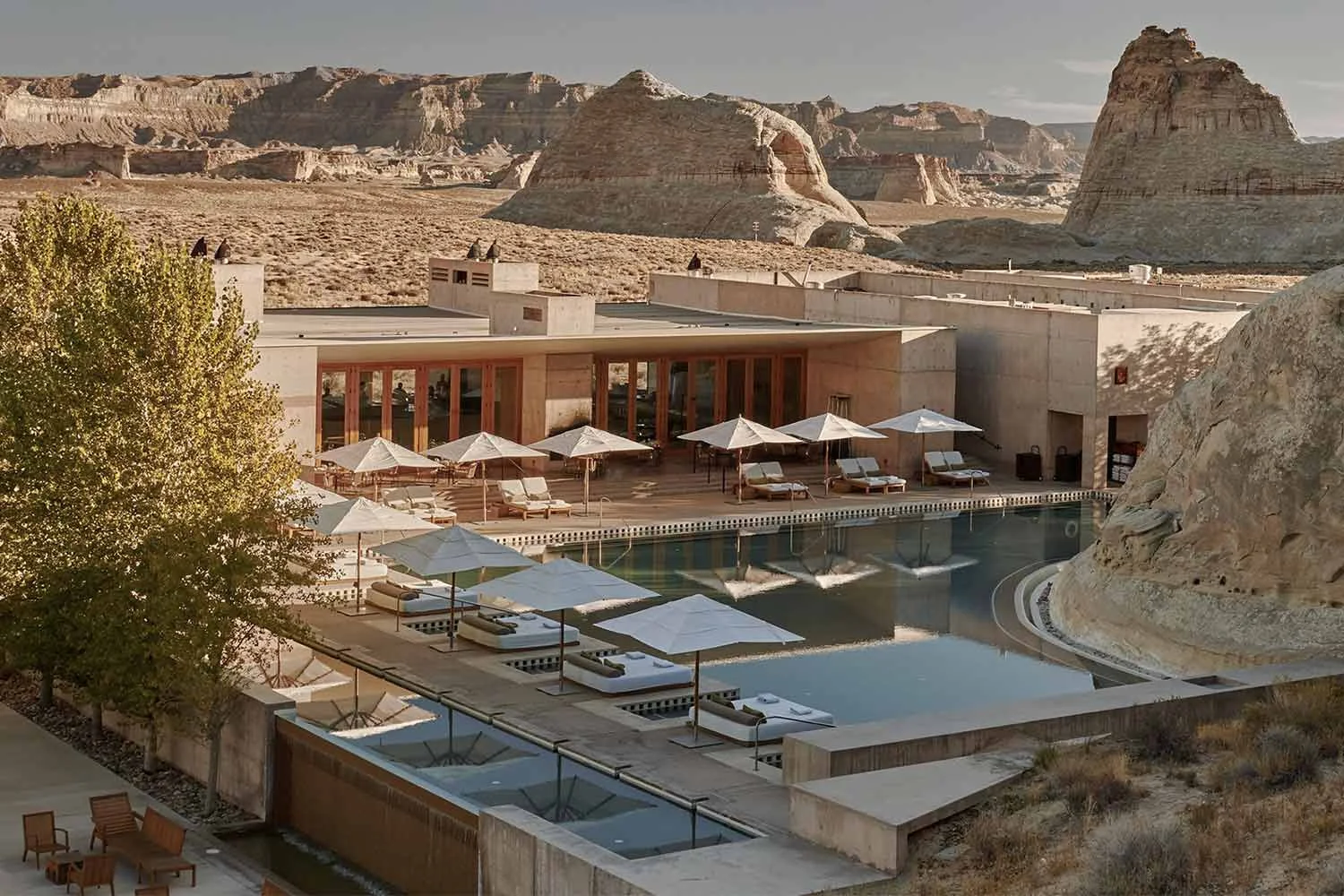 Hotels have always inspired interior design enthusiasts with luxurious spaces that evoke indulgence and relaxation. Meticulously designed hotel interiors offer a wealth of ideas for creating a refined atmosphere in your own home. From the sumptuous bedroom suites to the elegant bathrooms, hotel interior design has the power to transform any living space into a sanctuary of comfort and style. Read on to discover how luxury hotel interiors inspire home design and the key aspects of hotel-style interior design.
Craft an Elegant Entrance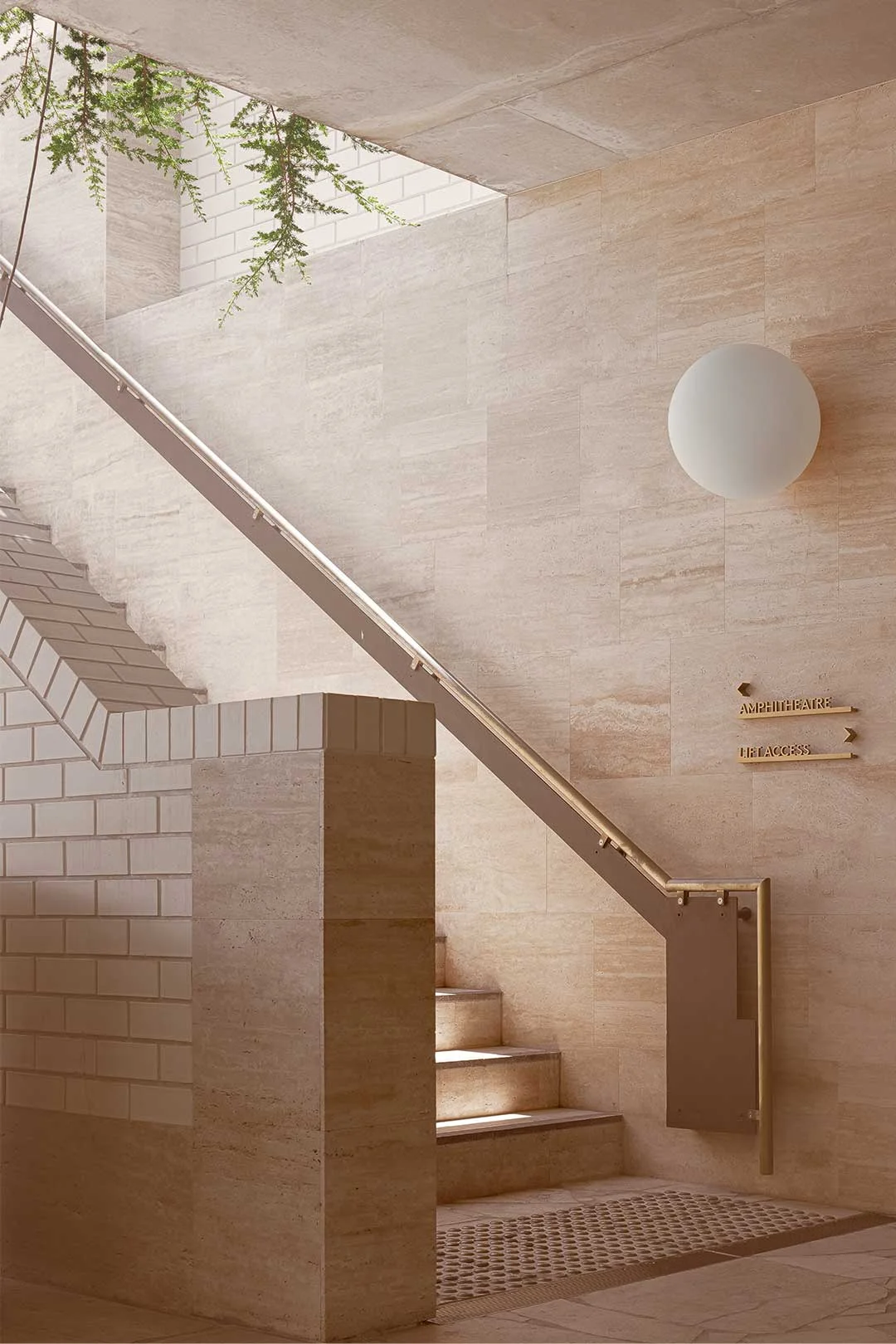 Step into luxury with an elegant entrance that sets the tone for your home, beginning with premium house signage. Make a grand statement by adorning the space with a chandelier that captivates the eyes or a large mirror that adds a sense of grandeur. Enhance the impact with a sleek console table adorned with fresh flowers, captivating artwork, or carefully curated decorative objects. Incorporate a plush rug that invites you to step onto its luxurious fibres or a gleaming marble floor that exudes splendour. With these touches, your entrance will leave a lasting impression, welcoming guests into your unique haven.
Create a Hotel-Style Bedroom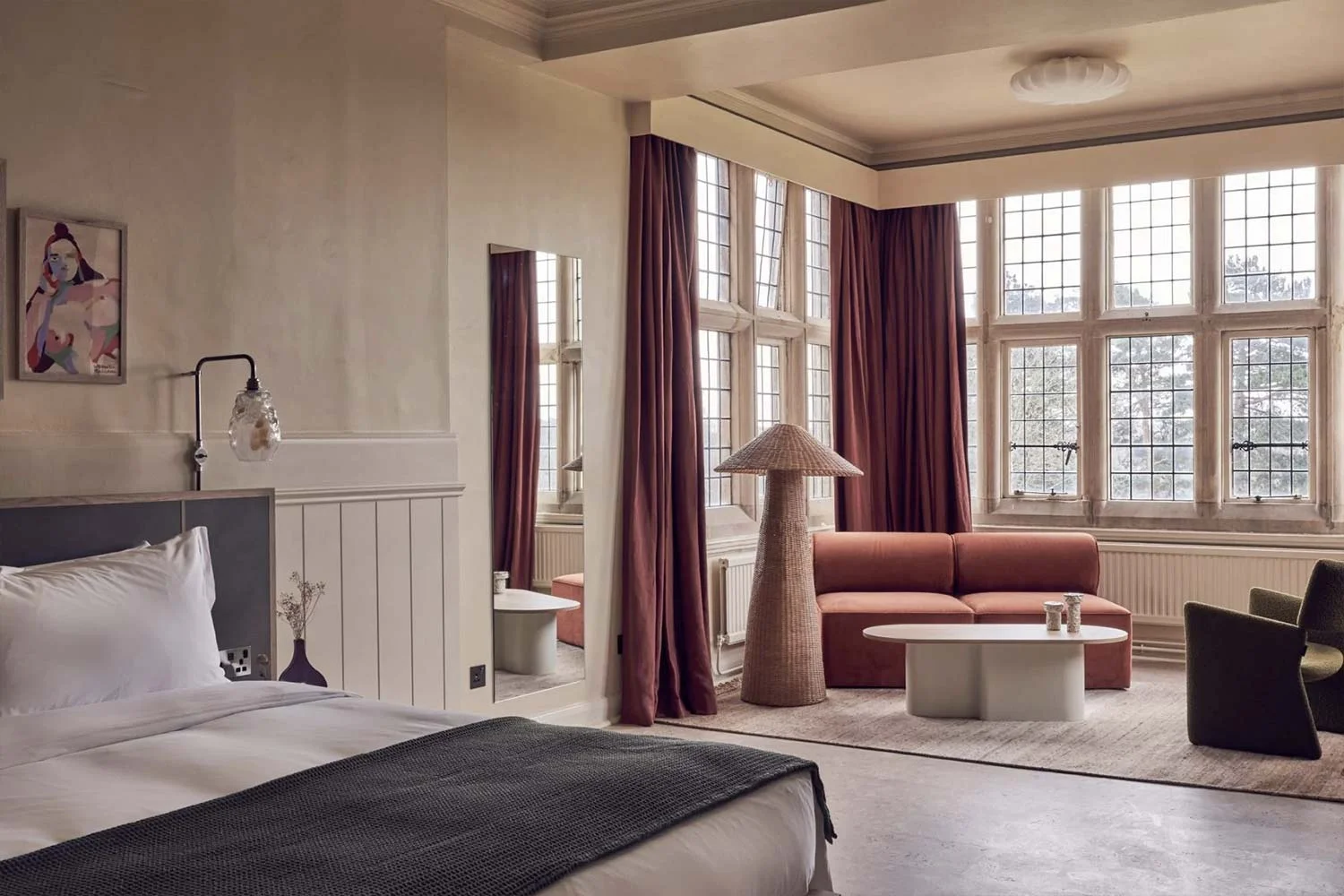 One of the most enchanting aspects of an opulent hotel is the elegantly furnished bedrooms. These spaces inspire tranquillity, providing respite from the chaos of modern life. Hotel-style bedroom ideas often incorporate plush bedding, soft lighting, and tastefully curated accessories. To replicate this ambience at home, consider hotel-style bedding ideas by investing in luxurious fabrics, such as Egyptian cotton sheets, and layering pillows and throws for added depth and texture. Opt for a neutral colour palette with subtle pops of colour to create a serene and inviting atmosphere.
Create a Hotel-Style Bathroom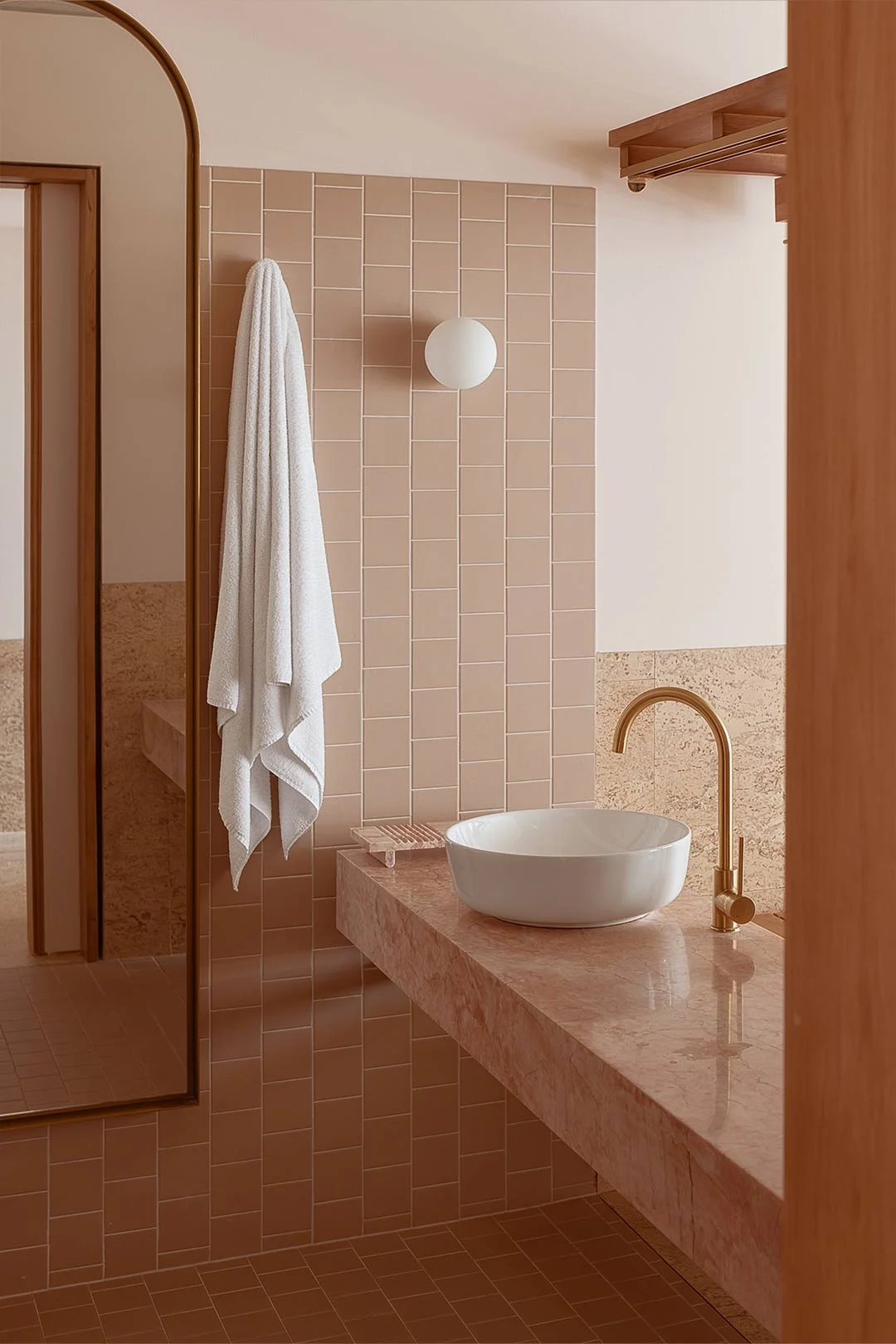 The appeal of a luxurious hotel bathroom lies in its impeccable design and attention to detail. Hotel-style bathrooms often feature high-end bathroom fixtures, exquisite tile work, and premium amenities. To achieve a similar feel in your home, consider incorporating hotel-style bathroom accessories such as sleek soap dishes, shower caddies, fluffy towels, and a heated towel rail. Hotel-style bathroom vanities with elegant countertops and ample storage can elevate the overall aesthetic of your bathroom. Supplement your efforts with our 8 bathroom relaxation tips.
Indulge Yourself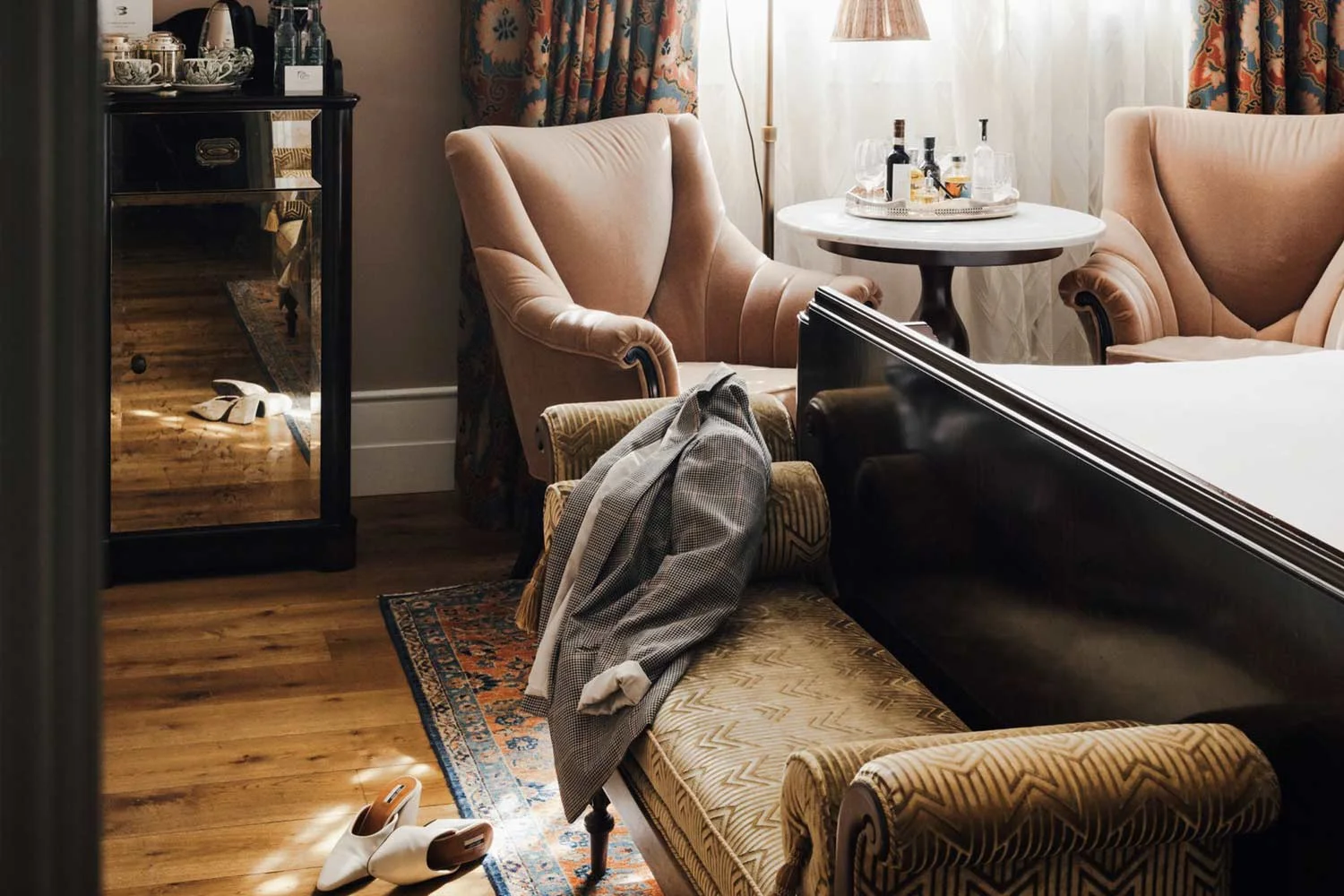 Keep in mind that high-end hotel-style interior design is synonymous with opulence. As discussed for the elegant entrance, grand chandeliers can instantly elevate your overall design, as can intricate mouldings, ornate mirrors, and richly textured fabrics. Are you keeping your entrance minimal? Consider adding statement pieces like a velvet sofa, a gilded mirror, or a crystal chandelier in another room to create a sense of romance and sophistication.
Employ a Muted Colour Palette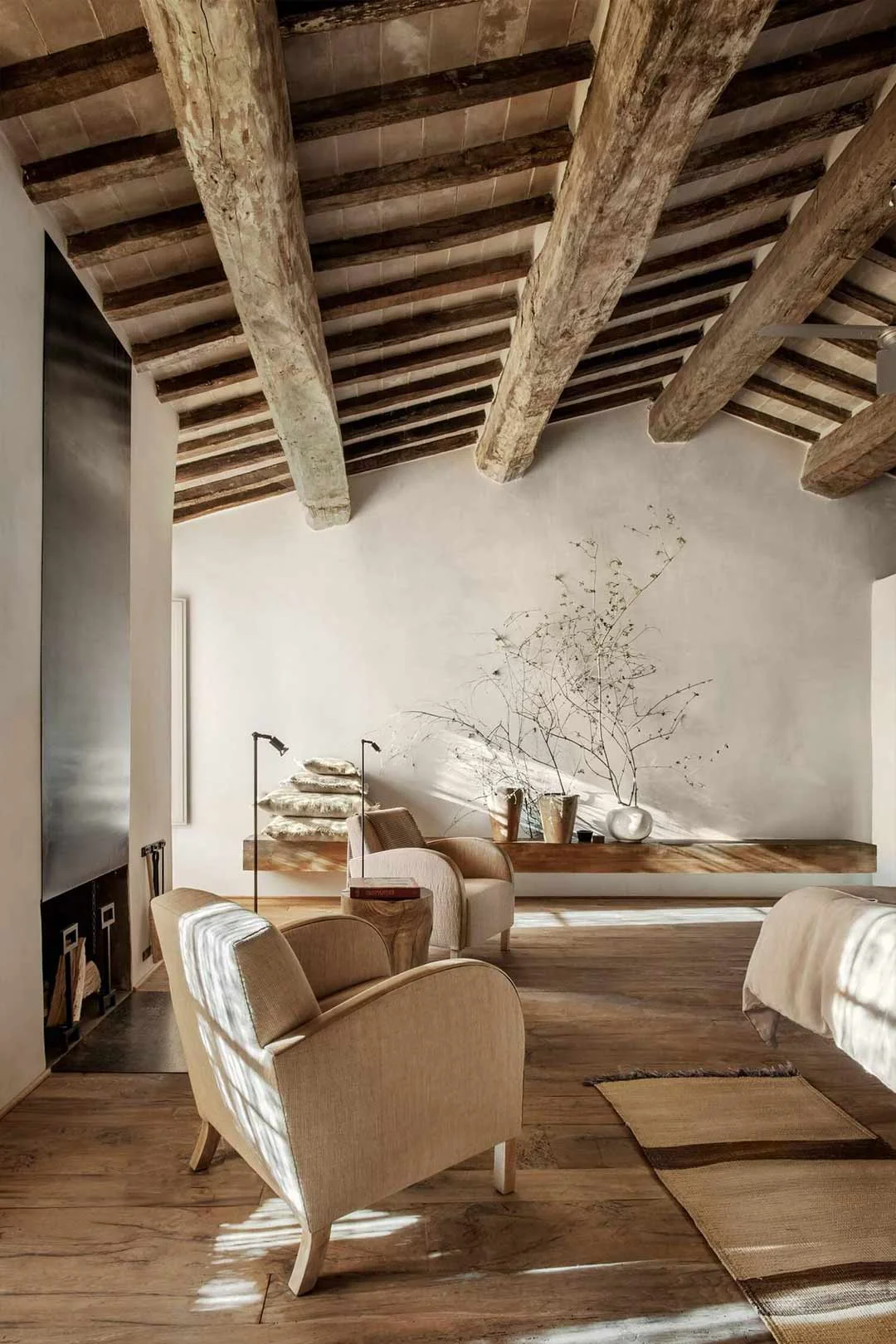 While hotel interiors often embrace a range of colour schemes, a popular choice for achieving a timeless and elegant look is a muted colour palette. Neutral tones such as ivory, beige, and taupe embody serenity, allowing the focus to be on the luxurious textures and materials used in the space. To infuse a touch of colour, consider incorporating accent pieces like artwork, cushions, or curtains in complementary hues. This approach ensures a harmonious and calming environment in your hotel-style interior design.
Bring Attention to Lighting
Proper lighting plays a crucial role in both hotels and homes. Hotels often combine natural and artificial lighting to create different moods throughout the day. Maximise natural light by utilising large windows or skylights to achieve a similar effect in your home. For an in-depth look, learn more about how daylighting can naturally brighten your home.

You can also incorporate layered lighting, such as ambient, task, and accent lighting, to create depth and highlight specific areas. Dimmer switches can also help to adjust the ambience according to different occasions.
Arrange Your Furniture Thoughtfully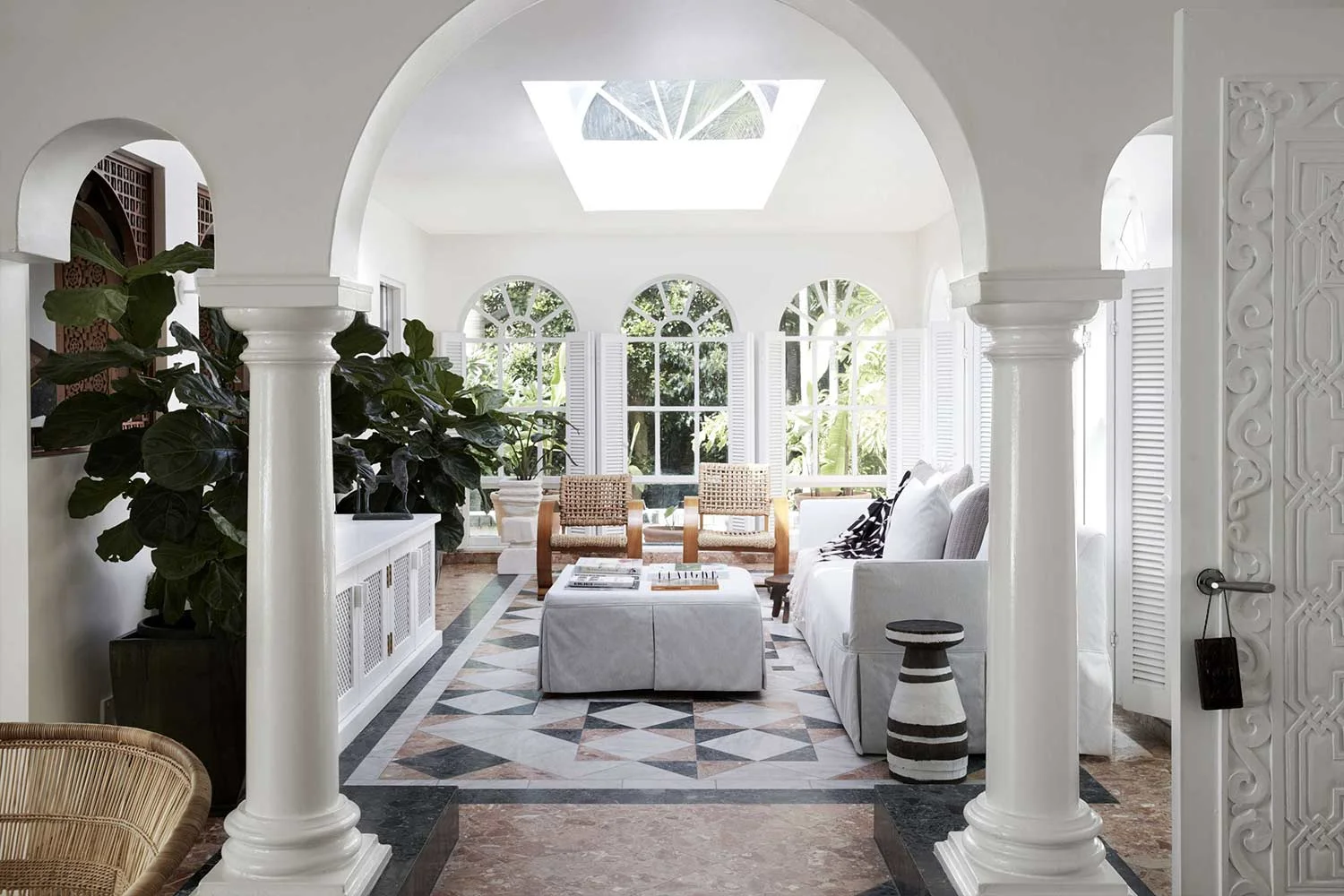 Luxury hotel room design focuses on functionality and comfort. You can achieve the same by selecting furniture pieces that are both aesthetically pleasing and practical — comfortable seating options like plush armchairs and sofas, and investing in quality mattresses for your bed. Additionally, consider furniture placement to optimise your space and create a welcoming atmosphere.
Are you looking to recreate hotel interiors in your own home?
Discuss your ideas in-store or online with a complimentary design consultation, hosted by one of our experts. If you have a particular interior look in mind, they will assist you in selecting the ABI Interiors styles and finishes that best suit your desired aesthetic. At the end of the session, you'll receive a tailored quote, and a personalised moodboard upon request

For more commercial interior design inspiration, discover 6 beautiful cafe interior designs in Australia.